Ferrari have homework to do after lacklustre Hungarian GP, says Vettel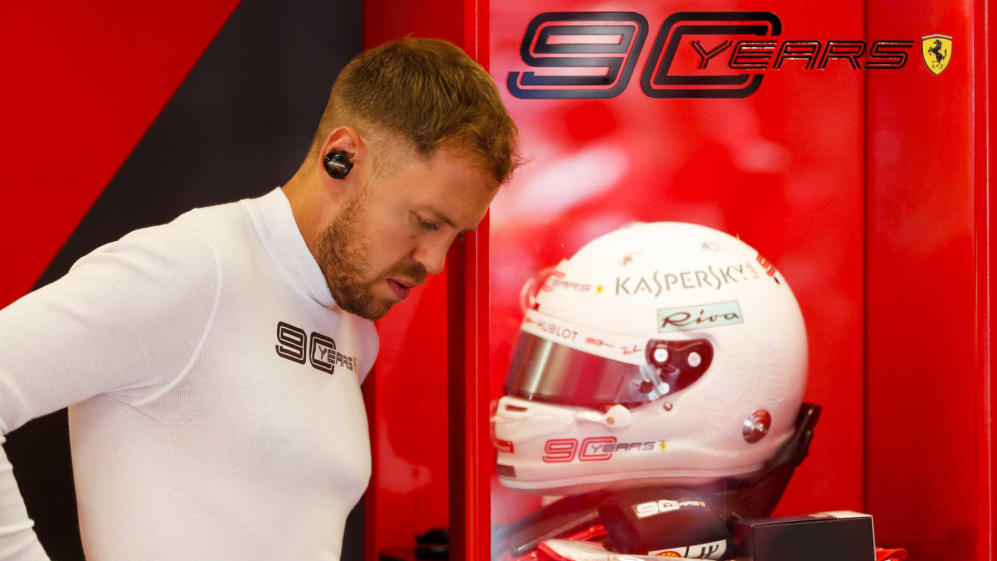 Sebastian Vettel reckons he "tried everything" to get a good result in the Hungarian Grand Prix, and while he did secure his second successive podium, the German was still unhappy because he ended up over a minute behind winner Lewis Hamilton….
Four-time world champion Vettel produced one of the best performances of 2019 last time out in Germany, giving the Ferrari driver a spring in his step heading to Hungary, where he triumphed in 2017.
But after failing to launch a genuine challenge for pole on Saturday, Ferrari's traditional step up in the race didn't materialise as Vettel and Charles Leclerc took part in a lonely battle for the final podium position.
Vettel came out on top, having run deeper into the race, which allowed him to take the soft tyres for the final stint and use that performance advantage to pass Leclerc late on.
"Obviously I can't be happy because we were not fast today," he said. "Losing 60 seconds in 70 laps is probably fair - that's what we were missing. Maybe we didn't pick the absolute fastest strategy but overall we're just not quick enough today so lots of homework for us.
"It's not really an eye-opener. We knew it before so it's up to us to address it in the next couple of months really to hopefully make a difference by the end of the year."
Vettel said his Ferrari team can take positives from their straight-line speed advantage, particularly as that will be a benefit at the upcoming tracks in Belgium and Italy. But that does not detract from the fact that they need to make improvements in the corners to launch a consistent challenge.
"Of course there are always positives," said Vettel. "On paper, Spa and Monza should be better for us but we need to confirm. Obviously we know that in the corners we struggle and nature of racetracks have corners in them so we'd like to build a car faster in the corners.
"We're doing everything we can but currently it's not enough. That's where we are. Everybody knows it, everybody saw, everybody understands but it's not so easy to come up with magic solutions.
"You always look for a silver bullet but I've never come across a guy that actually found it in, I don't know, over 10 years? So we keep looking."
Vettel is 94 points behind championship leader Lewis Hamilton in the drivers' standings, as F1 heads into the summer break, with Ferrari 150 behind Mercedes in the constructors' championship.