Ferrari have stopped development on current car with focus now 'all on 2022', reveals Mekies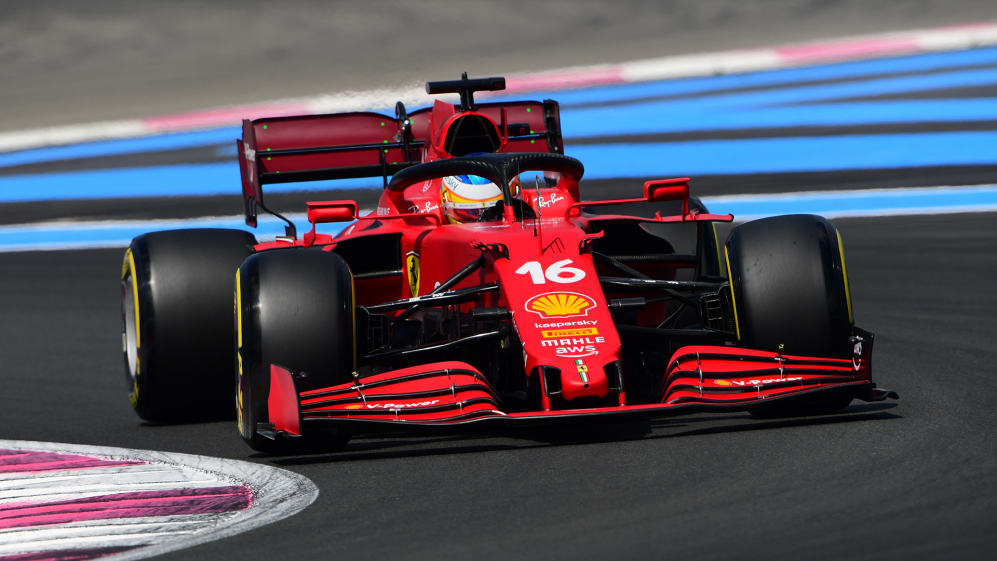 Ferrari engineer Laurent Mekies has revealed that the team's 2021 car development is now all but over, with attention now entirely on the new era of F1 when it dawns in 2022 – but says that doesn't mean they've stopped working on the SF21's weaknesses.
It's the million-dollar question this season: when should teams switch focus to next year's car, when the sweeping set of rules changes come into play? For Haas, the answer was to focus immediately on next year's rules at the expense of this season – but other teams like Ferrari have had to balance development on this year's car with next year's machine.
WATCH: Schumacher and Vettel first to hit the wall in first practice at Paul Ricard
At Paul Ricard ahead of this weekend's French Grand Prix, Mekies – Ferrari's Racing Director and Head of Track Area – explained that the Scuderia have now made the switch, and are not developing this year's car any further.
He said: "From a car development point of view, we have already made our decisions. It is all on 2022, and there will be no real upgrade coming to improve these weaknesses [on the SF21]."
But the Frenchman explained that even though Ferrari are not developing their SF21 in the traditional sense of fabricating new parts on a frequent basis, they will continue to try to understand the car's flaws.
"However," he continued, "you can always work on [the issues] by simply understanding them better, and if you understand them better – either because you correlate them better or you simply understand what are the reasons for which we are performing a bit less in those conditions – it can open the door to solutions that you can already apply.
READ MORE: Leclerc says Ferrari expecting to go 'back to reality' in France after Monaco and Baku highs
"And that's why for us, even though the car is the same as the previous races, it's still a good challenge to come here after a few races where we have enjoyed a lot of slow-speed corners, but to see: how did we improve something, did we understand more? And this is how we try to battle with this weekend."
Ferrari are just two points ahead of McLaren in the standings ahead of the French Grand Prix but their drivers are expecting a return to 'reality' after shock pole positions for Charles Leclerc in Monaco and Baku, and a podium for Carlos Sainz in the Principality.