Ferrari 'improving at a serious rate' says Hamilton after day 1 in Sochi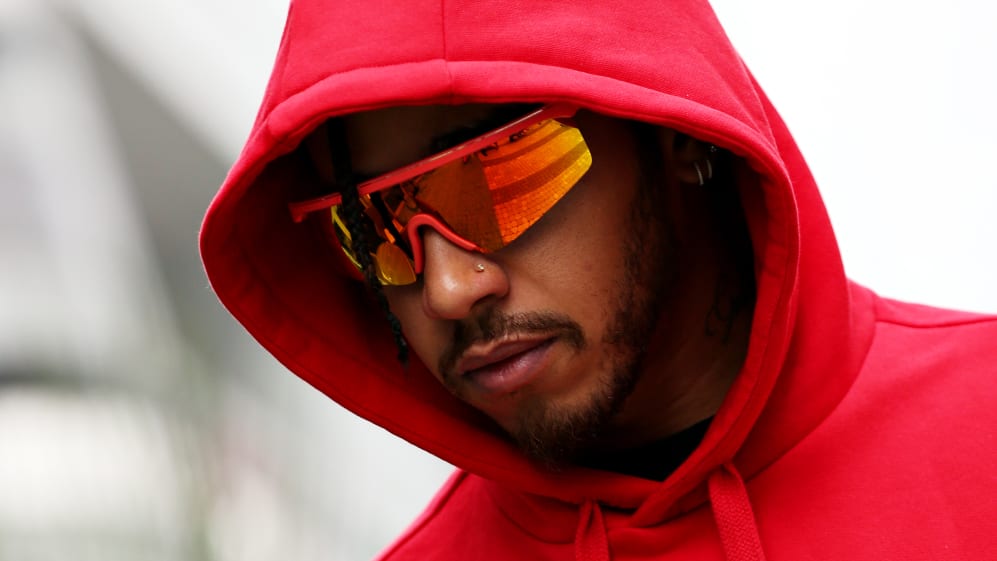 Sochi has been Mercedes territory since the Russian venue joined the calendar in 2014, but Ferrari's form at the last three races has hauled them into contention this year, with championship leader and Mercedes rival Lewis Hamilton once again left in awe of the Scuderia's rate of improvement after they impressed in Russia on Friday…
Ferrari backed up their prowess on low downforce circuits at Spa and Monza with a strong performance at the high downforce Marina Bay. And on Friday in Sochi the red cars – along with Red Bull – looked mighty again, as Mercedes ended up third best in the pecking order, seven tenths off the pace.
"It's been a day of discovery and exploring," said Hamilton. "It started off not too bad and then it didn't really improve as with the others, [who] made some big progressions.
"[As] we anticipated, we're losing eight tenths of a second to the Ferraris on the straights. Nonetheless, we have been improving, but they are improving at a serious rate. So we're just trying to figure out how we can improve the car, but it's not an easy task."
READ MORE: Verstappen beats Leclerc to set impressive Sochi pace in FP2
Hamilton anticipated another late Friday night at the track at Sochi as the team battled to find a better balance and improve the feeling ahead of final practice and qualifying – both of which are set to be rain-hit – on Saturday.
"It started off good, then it kind of tailed off, and then it was a bit better towards the end of the second session," he said. "It's going to be tough day tomorrow, but I hope it's going to be raining, I heard it's going to be raining!
"There was a bit of front graining and sure there was so rear graining, I wasn't very quick. The pace was a bit better in P2, but still not where we want it to be but we'll work hard tonight. I'm always at the track till super late, we'll work late to understand and then go away and come back and make some changes to the car."
It's good to see the competition doing well. But we want to be in there fighting
Can Mercedes find something overnight, as Ferrari did in Singapore, to challenge Ferrari and Red Bull over the next couple of days?
"That is the million dollar question, I don't know," said Hamilton. "Naturally I believe in my guys. I don't think we're getting the maximum out of our car. That's been the key issue we have had for the last three races. We're still trying to discover it. It's not easy out there. It's good to see the competition doing well. But we want to be in there fighting."