Ferrari investigation finds that Leclerc qualifying crash WAS to blame for issue that forced Monaco DNS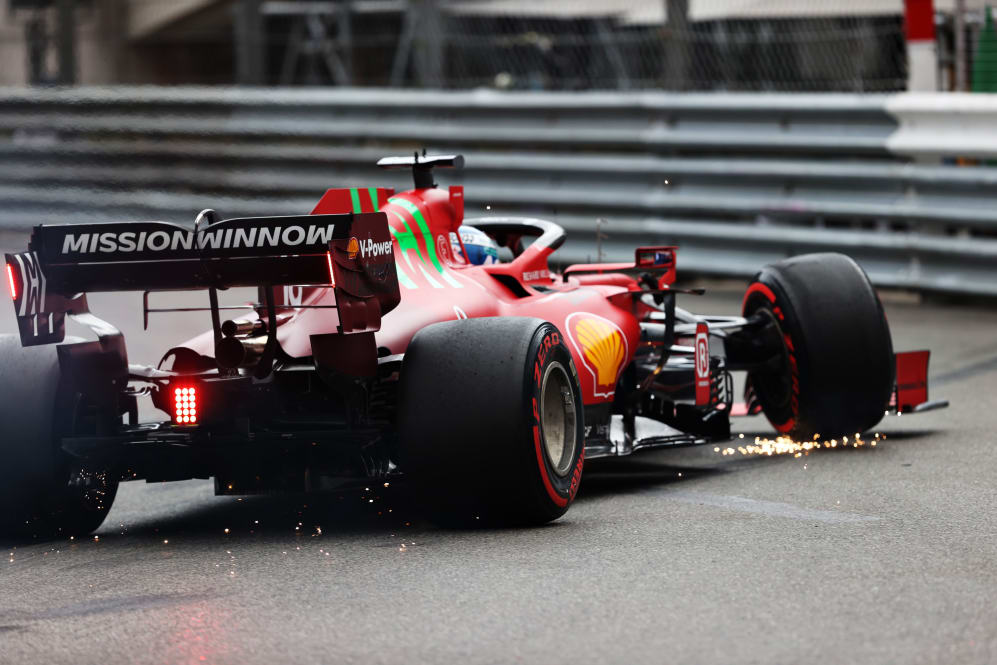 Ferrari's investigation into the mechanical failure that prevented pole-sitter Charles Leclerc from starting the Monaco Grand Prix has revealed his accident in qualifying was indeed to blame, saying it caused a crack in a driveshaft hub that ultimately failed on the laps to the grid on Sunday.
Leclerc was given the go-ahead to start from pole after Ferrari checked the gearbox over and determined it was clear to compete in Monte Carlo, avoiding a five-place grid penalty, but he encountered a problem when he left the garage to take his place on the grid, forcing him back to the pits.
READ MORE: Binotto insists Ferrari didn't gamble on Leclerc gearbox, saying DNS possibly unrelated to qualifying crash
He was unable to start his home Grand Prix as there was not enough time to fix the issue - and he had to watch from the sidelines. Team boss Mattia Binotto suggested on Sunday evening that the problem may well have been unrelated to his qualifying crash, but Ferrari have now confirmed that was not the case. A team spokesperson told F1.com that on dismantling the car back at their base in Maranello, they determined the crack in the hub was caused by Saturday's impact.
Parc Ferme rules restrict the amount of time a team has to inspect their car after qualifying, with just an hour on Saturday before the car is sealed. They get it back at 10am on Sunday morning, just five hours before the Grand Prix.
That second window allowed Ferrari to carry out more detailed checks – but they did not check the hub because it is not part of checks done for this type of impact – which was on the opposite side of the car to the crash.
This was an instance the team have never seen before. When they fired the car up on Sunday morning, the driveshaft was working but when Leclerc headed out on track the hub failed halfway round the lap, which then damaged the driveshaft sufficiently to end his hopes of taking part in the race.
READ MORE: 'It's a difficult one to take' – Leclerc 'hurting' after technical issue prevents him taking Monaco start
It is believed the gearbox remains cleared to be used again, but given Leclerc did not take part in the race, he will almost certainly take a fresh unit for the next Grand Prix as he can do so without penalty.
Ferrari say they will revise their processes regarding checking components associated with the driveshaft to ensure such issues are able to be detected in the future.