Breaking News
Ferrari launch the SF70H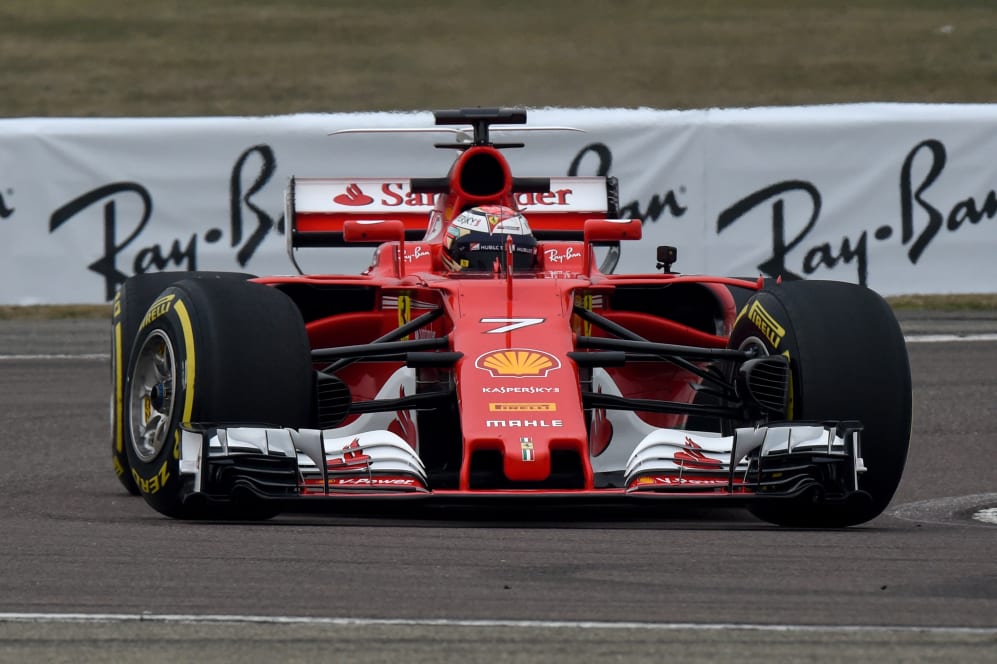 Ferrari have unveiled the car with which they will contest the 2017 FIA Formula One World Championship. The SF70H was uncovered at the Italian team's Fiorano circuit on Friday.
With it, Sebastian Vettel and Kimi Raikkonen will be bidding to improve on Ferrari's third place in last year's constructors' standings, as well as their own respective fourth and sixth places in the table.
With 2017's new rules set to make cars significantly quicker than in 2016, Ferrari have concentrated their development efforts on finding the right compromise between downforce and aerodynamic resistance, or drag, on the SF70H.
Its lengthened nose and arrow-shaped front wing are a consequence of the regulations, as is the obvious fin on the engine cover and the more complex aero appendages ahead of the air intakes on the sidepods, whose unusual shape was designed in harmony with the front crash structure.
Visible at the front is a duct that has an aerodynamic role, while behind the driver, the roll-hoop, which incorporates the engine air intake has been completely redesigned. Also updated is the suspension layout, which still retains a push rod design at the front with pull rods at the rear.
The hubs and wheel nuts have been redesigned to facilitate the work of the mechanics when changing wheels during the pit stops. Finally, also as a function of the expected increase in performance this year, the power-steering and braking systems have been upsized.
Power unit
In contrast to the aerodynamics, when it comes to the power unit, there have been few changes to the regulations. The main one concerns the amount of fuel that can be used by each car during the race: with the predicted increase in performance, with a bigger percentage of each lap spent at full revs, the permitted amount of fuel has increased from 100 to 105 kg, although the flow rate is still fixed at 100 kg/hour.
Ferrari say the SF70H's 062 engine is a definite step forward compared to its predecessor, when it comes to chasing performance. The layout of some of the mechanical components on the hybrid power unit has been revised, while other areas maintain a similar layout to the 2016 car.