Ferrari 'outsiders, not favourites' despite strong pre-season form, says Binotto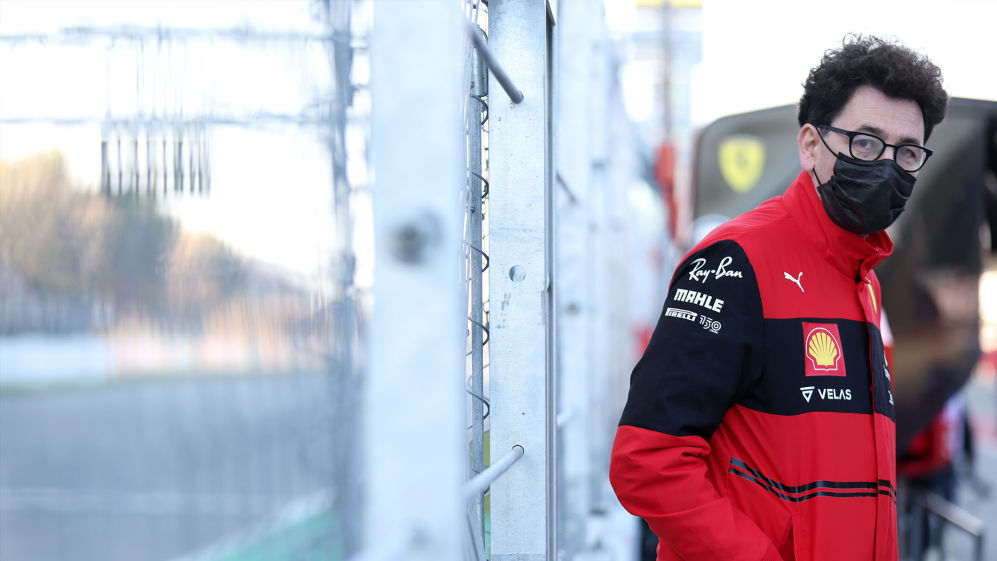 Ferrari Team Principal Mattia Binotto has played down his squad's strong start to pre-season running, insisting the red cars are "outsiders not favourites".
F1's most famous team ran reliably on the first day, with Charles Leclerc and Carlos Sainz combining to give Ferrari the highest lap count – 153 – and the second and third fastest times respectively (though lap times are not relevant this early in testing).
WATCH: Carlos Sainz 'positive' about early Ferrari form
Sainz continued that efficient running with 71 laps in Day 2's morning session – the highest tally of all – with the Spaniard breaking for lunch second fastest.
It's impossible to define a pecking order for the new generation of cars, but paddock insiders have listed the F1-75 as one of the most impressive to watch out on track.
But Binotto is refusing to get carried away. "I think it's very early days," he said when speaking in the lunchtime press conference in Barcelona. "It's always great to have good consistency when running because it's time to learn these new cars.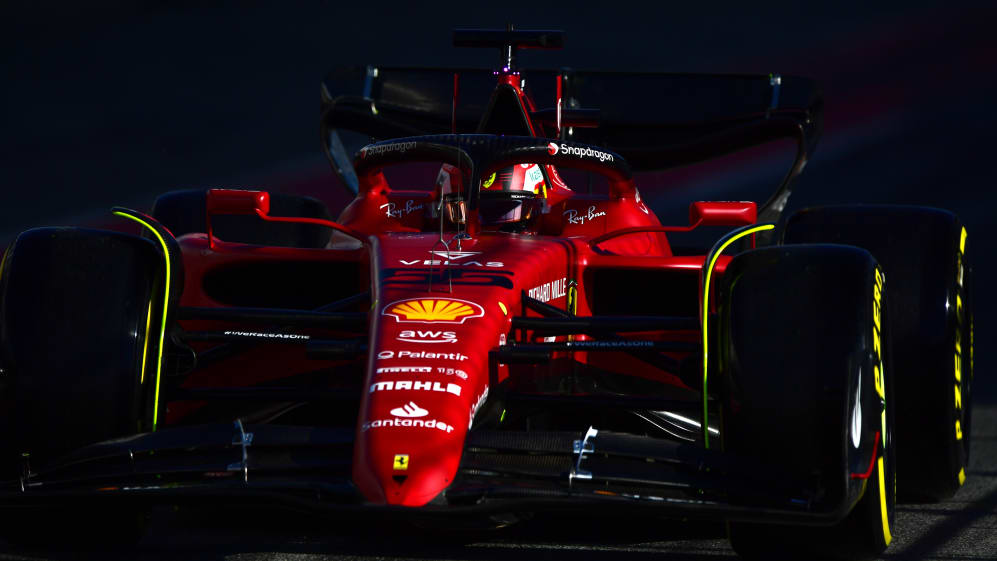 "When you're doing a lot of laps, you are certainly collecting data. So far I'm pleased by the fact that yesterday we did many laps, and this morning too, which is important. Regarding the pace, it's very early to judge. What I can see is that we are all very close, which was one of the objectives of the new regulations."
Ferrari turned their attention and resources to their 2022 machine very early, knowing that the new rules offered an opportunity to close the gap to the front runners.
ANALYSIS: What is 'porpoising' – and why is it causing the F1 teams a headache at 2022 pre-season running?
"Overall, as Ferrari it was important for us to put focus and priority on 2022," he added. "We always said it was an opportunity. Now we are on track, we are trying to learn the car.
"How we benefit from that, I think only the next months – not the next days – will tell us. To see the full potential of the cars will take at least four to five races as there is still so much to learn, to adapt, to address. Let's wait and see. Honestly, we're not the strongest team. We are still the outsider and not the favourites."
Running at Barcelona ends on Friday, with the first Official Pre-Season Test taking place on March 10-12 in Bahrain.