Ferrari set to open talks with Sainz regarding post-2022 contract extension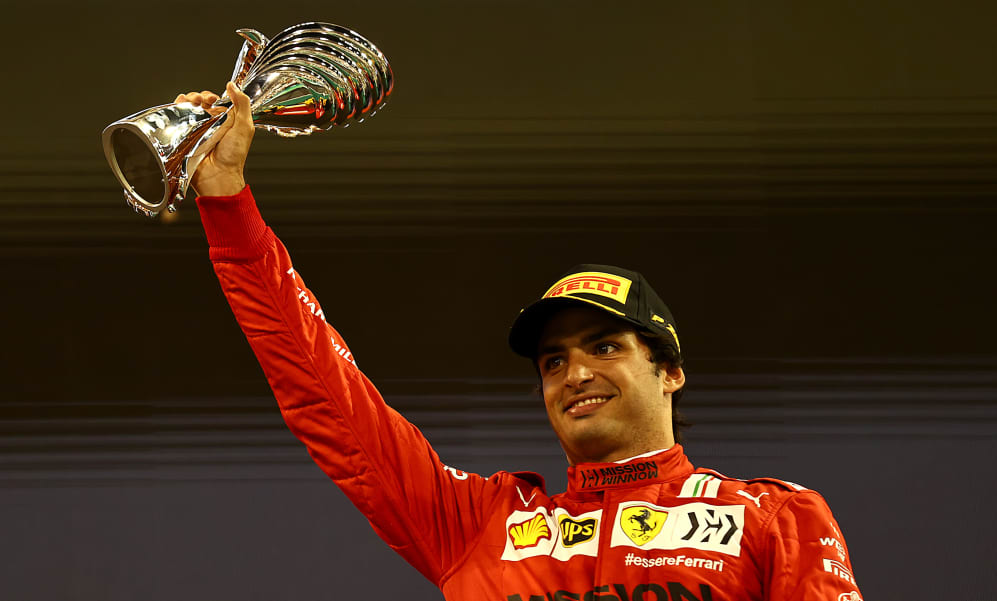 Ferrari are set to begin talks with Carlos Sainz regarding a contract extension, after the Spaniard's impressive debut season with the Italian squad.
Sainz, 27, replaced Sebastian Vettel last season alongside Charles Leclerc (whose deal runs till the end of 2024) on a two-year deal, and went on to finish a career-best fifth in the 2021 drivers' championship, ending the campaign with a run of 15 successive finishes in the points, and scoring four podiums in total.
READ MORE: Sainz says Abu Dhabi podium was the ideal end to a 'magic' first season with Ferrari
Speaking at his end-of-season media session in December about extending Sainz's contract, Ferrari Team Principal Mattia Binotto said: "I would like to sit down with him [Sainz]. I have not started yet the discussion with him, I don't know what he's got in mind as well so to date, there is not an answer to that.
"First I would like to understand how he's pleased. You have a review with him on the season and look together at the future. It will be a simple and easy discussion, no doubt."
Binotto praised Sainz's performance, which yielded 164.5 points and a best result of second in Monaco.
"You know, when we signed with Carlos, the objective was to have two good drivers that were good racers, consistent and capable of scoring points for the team," he said. "I think it's what we got this season, so I'm very proud of both of them.
READ MORE: 'P3 not our target' says Binotto – but 2021 result gives Ferrari 'self-confidence' for 2022
"I think as I often said, we've got the best line-up in Formula 1 and in the paddock, and pretty certainly, I'm pretty happy with what Carlos did this season. Being his very first season with Ferrari, it was not straightforward and obvious.
"But we signed with him because we said he is a good racer, consistent, always scoring good points. I think he's as well a good learner, because during the season he has improved, and I think that the end of the season is his best part of the entire season."