'P3 not our target' says Binotto – but 2021 result gives Ferrari 'self-confidence' for 2022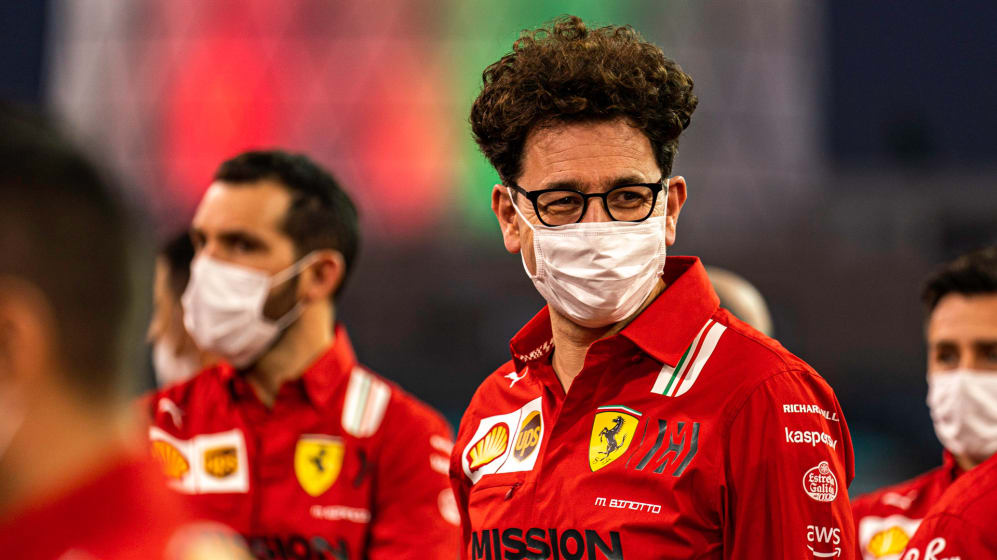 Ferrari are brimming with confidence after achieving third in the 2021 constructors' championship over rivals McLaren. But Team Principal Mattia Binotto admitted that P3 wasn't their "final objective", as the Scuderia aim to get back to their winning ways in 2022.
Carlos Sainz, in his first year with Ferrari, partnered Charles Leclerc to a season haul of 323.5 points in 2021, as the Italian team topped the midfield. And Binotto admitted in Abu Dhabi that, while the result wasn't the team's ultimate goal, it was definitely a significant step in the right direction, after Ferrari finished a lowly P6 in 2020.
READ MORE: 10 things every Formula 1 fan should be excited for in 2022
"Our objectives, at least declared at the start of [2021], were to try to improve ourselves in all the areas, in each single detail," said Binotto. "We didn't set the third position as the final objective for ourselves; we always said third will be the simple outcome of trying to work well as a team and in terms of team effort now.
"Finishing third... is encouraging because it's a declaration that the team somehow has made progress and is going in the right direction."
Binotto added that the constructors' standings result set the Scuderia up well for the winter, as they attempt to catch up with frontrunners Red Bull and Mercedes, in a 2022 season that will see F1 undergo one of its most significant ever set of regulation changes.
"I think [the result] is giving us some serenity as well through the winter time, which is important… because of what we are facing for 2022, which is a completely new challenge, a very difficult one.
WATCH: Pirate Seb, seething Sainz and napping Norris – Enjoy the funniest moments from the 2021 season
"And I think simply to have self-confidence in the work we have done so far, knowing that still the gap to the very best is very big; there are two competitors ahead which are very, very strong and we've got a car which is not good enough yet, showing that as a team, there is still a lot of progress that is required.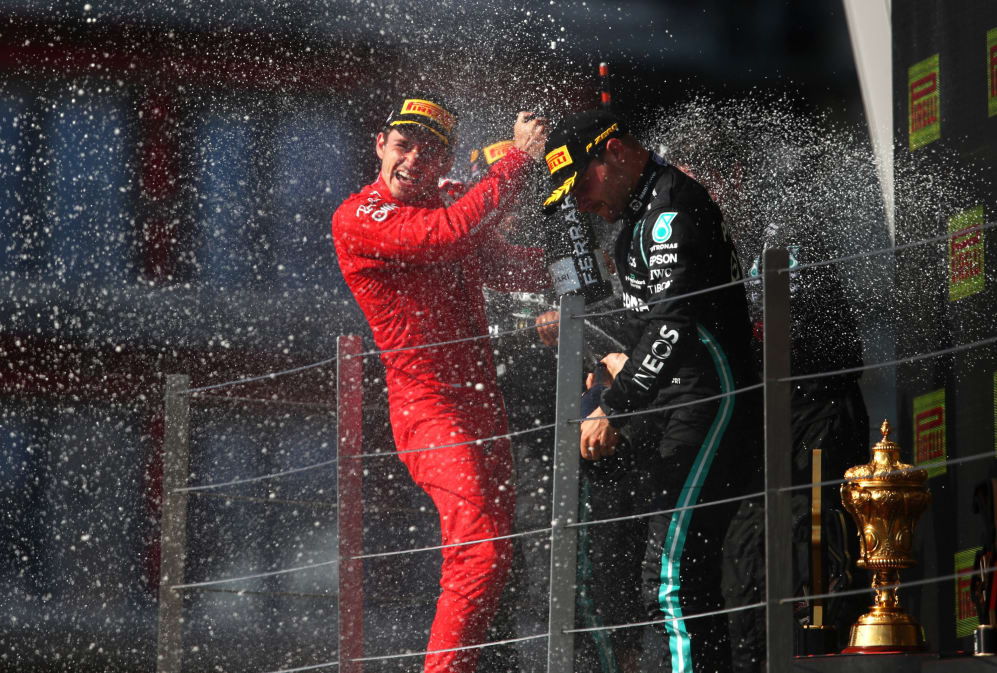 "[But] finishing third is somehow important for serenity and showing the team efforts done so far," concluded the Ferrari boss.
Ferrari will head into F1's new era seeking their first victory in the sport since Sebastian Vettel won the Singapore Grand Prix back in 2019.