Ferrari should drop me if I'm not good enough next year, says Leclerc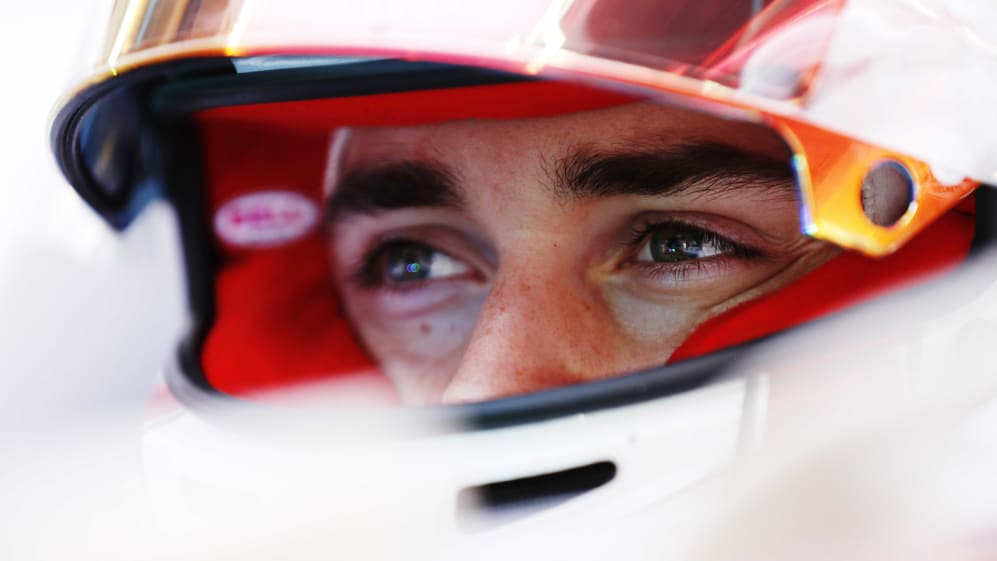 "Charles Leclerc to race for Ferrari in 2019" has been arguably the driver market story of the year. The inexperienced Monegasque will become the Scuderia's youngest driver since 1961 when he lines up on the grid next year, which brings with it more than its fair share of pressure. It's a huge challenge but one Leclerc is excited about. And If he doesn't deliver, the 20-year-old says Ferrari would be well within their rights to get rid of him...
Ferrari traditionally favour experience with their driver line-up, but they've broken the mould for 2019 with the recruitment of Leclerc, who will partner four-time champion Sebastian Vettel.
He will be their youngest driver since the late Ricardo Rodriguez, who raced for them at the 1961 Italian Grand Prix, aged 19 years and 208 days and the least experienced Ferrari debutant since Gilles Villeneuve who joined with just one race for McLaren under his belt.
Is he nervous? "Not at all," he tells Tom Clarkson on this week's edition of Beyond the Grid, presented by Bose, that will be released on Wednesday.
"I'm not a nervous person, there are tensions in this sport and at the start, there is adrenaline, but I would not say it is nervousness.
"If you ask me about the pressure, I think I can handle this because I have a mentality that I don't feel the pressure at all. I know lots of people say, 'yeah but the pressure in Ferrari is on another level', but my mentality allows me to take of all the pressure.
"I don't really take into consideration what people are expecting from me. The only thing I do is focus on myself and try to give the best possible performance on track."
And what if that performance isn't deemed good enough?
"I'm also very honest," adds Leclerc. "If I'm not good enough next year, I should be dropped by Ferrari and this would be completely understandable for me. This is how I see it.
"If I'm good enough, I deserve to stay there. If I'm not, I deserve to be left off and I think that takes a lot of pressure off my shoulders."
I will be allowed to battle Vettel - Leclerc
Ferrari have favoured one driver over the other in the past in order to maximise their chances of winning the drivers' championship, but Leclerc insists there is "absolutely not" anything in his contract that will stop him taking the fight to Vettel next year.
"I know lots of people are thinking this and me saying that won't change what people think," he adds. "But as in every team, you start the year on an equal status and then at one point, once one driver is fighting for the championship and one is not.
"Then I believe it's normal for the second driver to help the first one, which I'm ready to do in case I am the second driver and I don't have my chances to win the championship. But apart from that, I don't think I will go there to be a second driver."
To hear the full exclusive conversation with Charles Leclerc, subscribe to Beyond the Grid now on Apple Podcasts, Spotify or via your favourite podcast app to make sure you don't miss out on Wednesday's episode. To check out all the episodes to date, click here.