Ferrari struggles centre around tyres – Vettel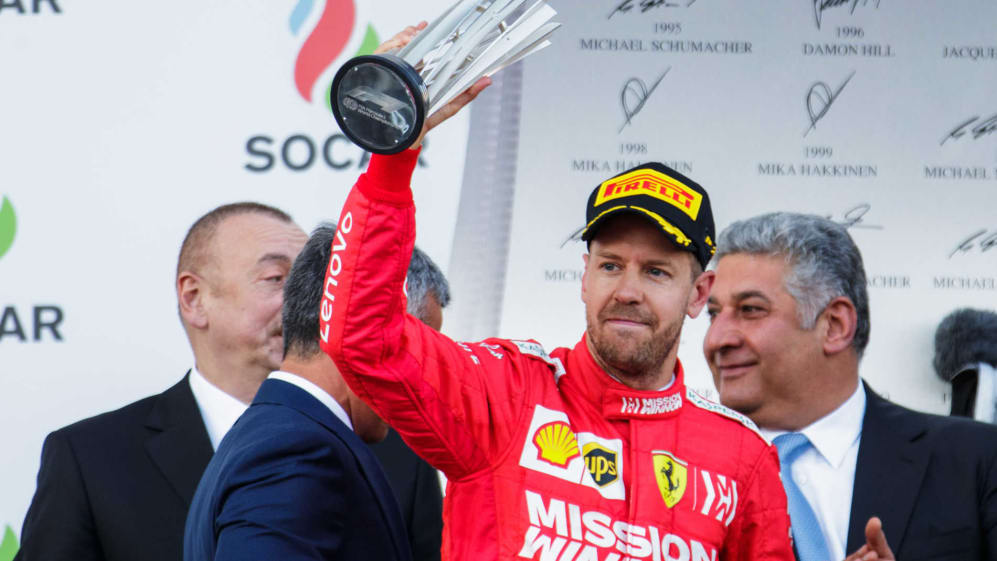 Ferrari brought a major update package to Baku, and the initial feedback from Sebastian Vettel and Charles Leclerc was that it had been an improvement. But they still failed to beat Mercedes, with Vettel suggesting it is the Scuderia's inability to get the tyres to work, rather than aerodynamic weakness that is holding them back…
The legendary Italian team looked in fine form through practice, with Leclerc in particular showing the speed that marked him out as favourite for pole position and a genuine contender for victory. But he crashed in qualifying, while Vettel missed out on a tow on his final run to end up third, behind the two Mercedes.
In the race, Vettel was able to stick with Valtteri Bottas and Lewis Hamilton, but never really looked like having enough speed to genuinely offer a threat for victory. He ultimately crossed the line third, for the second successive race, and that leaves him 35 points adrift of championship leader Bottas after just four races.
"It [the upgrade] was a step forward with our car, but I think more of a dominating factor is just the way we seem to be able to get on top of or into these tyres," admitted Vettel. "I think there's a lot of performance in that.
"The struggle we had here in those low-speed corners is less of an aero problem, more of a mechanical grip issue. So a lot of homework for us, obviously, in the last couple of weeks, but I'm sure that once we get everything together the car is strong, and then we will be much more in the fight.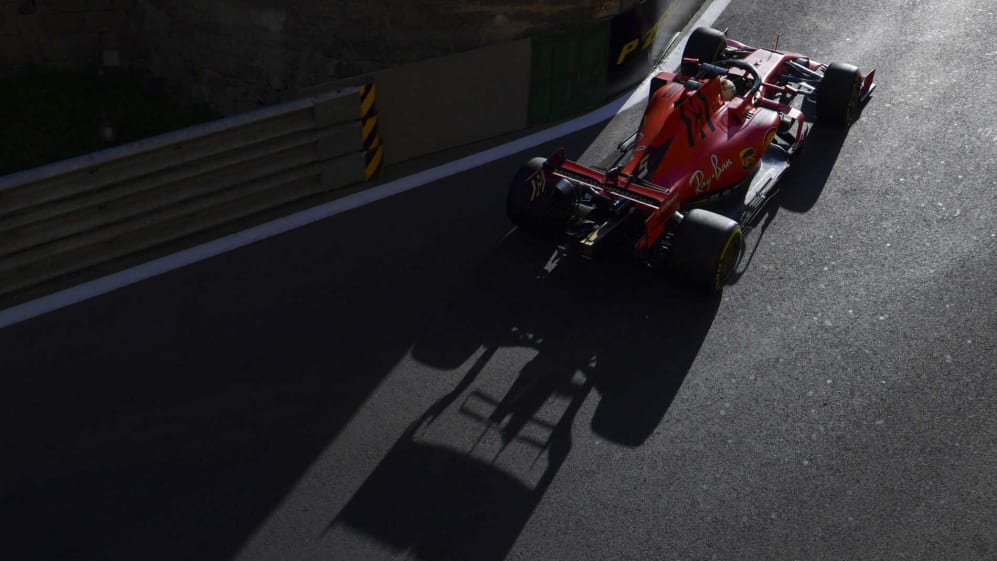 "At this stage, obviously, averaging the first four races we were just not quick enough.
"We need stronger pace, it is as simple as that. We need to be faster. I'm convinced we've been, partly this weekend, looking very strong but overall not strong enough. So, it seems that for us it's more of a conscious effort to get the car in the right window, whereas maybe for them [Mercedes] it seems to click a little bit easier.
"Especially a place like around here, you need the confidence in the car. I'm not yet there. I can feel that I'm not driving at my best because simply the car does not answer or does not respond the way I like. And then I think it's unnatural. I think everybody's been there.
"All drivers know that sort of feeling: when it's not there, then your judgement is normally right, to not go there because you end up losing the car. So, yeah, I seem to be more sensitive at the first races than at the test.
"The test was really good but that's a long time ago now. We need to look forward and improve the way we handle things, the way we work to just get faster. That's it."
READ MORE: Strategy cost us today, says Leclerc
Ferrari showed blistering pace during pre-season testing at the Circuit de Barcelona-Catalunya, but Vettel said they would not be favourites when they return there for the Spanish Grand Prix early next month.
"Obviously the last four races, on average, we were not quite there, so I think we are not the favourites going to Barcelona," he said. "But the team is in good spirits. We have another couple of bits getting on the car, so we need to chase them down. We are looking to hopefully a smooth weekend. Our first four weekends haven't been that smooth. But it will be crucial to catch them and turn things around."
Vettel has finished in the top four in all four races in Baku, without ever having won it. His third place in Azerbaijan means he has now gone 12 races without a victory, his last coming at last year's Belgian Grand Prix.