Ferrari team spirit helping Vettel overcome difficult patch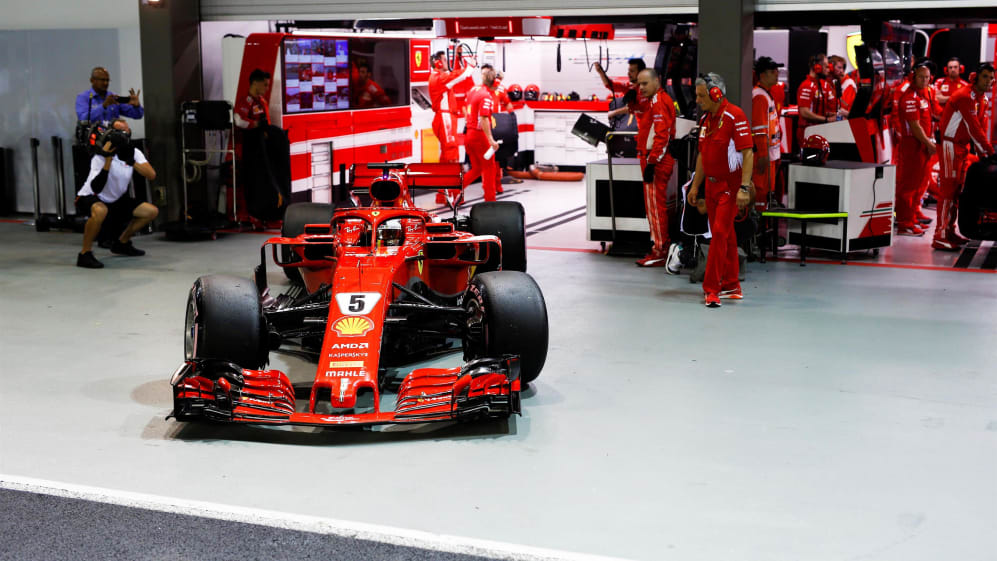 When Sebastian Vettel left Silverstone in July, winner's trophy packed in his suitcase, he was eight points ahead of title rival Lewis Hamilton. Since then, though, he's had just one victory to Hamilton's four, and now trails the Mercedes driver by 40 points. But Vettel maintains that the mood in the Ferrari camp remains buoyant – and that's what's helping him stay motivated...
There have been several key errors from Vettel since that British Grand Prix win. At his home race in Germany he slid off the track and into retirement while leading the race, while in Monza, he refused to budge going side-by-side with Hamilton into the second chicane on the opening lap, getting spun around in the process and dropping to the back of the pack before fighting back to fourth place.
In Singapore, meanwhile, Vettel clipping the wall in Free Practice 2 meant that his weekend run programme was interrupted, preventing him and Ferrari from fully exploiting what had looked to be the strongest package around the Marina Bay Street Circuit.
However, asked if he was now having to motivate his Ferrari team to help them keep focus in the championship fight, Vettel replied: "I think it's pretty much the opposite.
"Obviously some races didn't go the way we wanted them to, the way I wanted to. It's late in the year, everybody has had had a very, very tough season. But to be honest, it's very uplifting to see, coming back in the garage, maybe after a disappointing races or results, but everybody's extremely motivated and saying nice things and meaning it to me. So this really helped me to overcome these sorts of races.
"And also the energy I got from the outside, from fans and supporters. In Singapore before the race, after the race, little messages. It's really nice to receive positive news in times where most of what you expect is probably negative. So I don't think that's the problem – I didn't have to go in there tell them to keep their heads up. If anything it's been the other way around."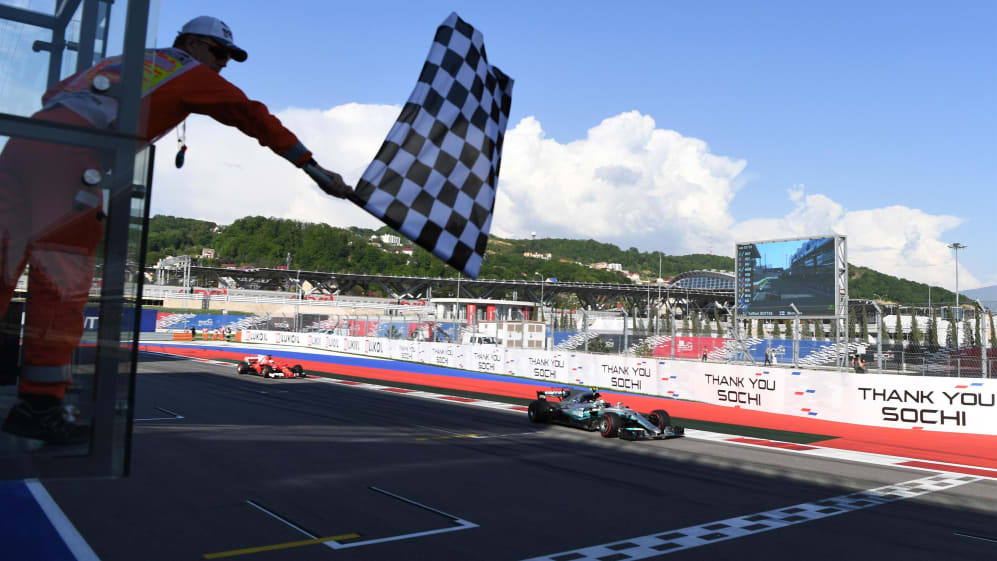 Ferrari and Vettel will be looking to put a stop to Hamilton's ever-increasing momentum in Russia. Last year, the team produced their most competitive ever performance at the track, with Vettel finishing just 0.6 seconds behind Valtteri Bottas at a circuit where Mercedes have dominated since it was introduced onto the F1 calendar it 2014. And for 2018, Vettel feels that Ferrari have as good a chance of winning here as anyone.
"Last year, probably it was a surprise to see we were so competitive here, this year, we sort of expect to be competitive here," he said.
"Here, it's a fast track. There are long straights. Sometimes it's a bit of a weird one too. Of course we expect ourselves to do well. We are one of the top three teams, so you're aiming for ideally the podium and the top step.
"We'll see after [Friday] how the car feels, especially inside the car… Everything sort of looks the same [on the track], it's difficult to find much reference around, so it's crucial to have the trust in the car and the confidence. So hopefully we'll find a good set-up… and then we go from there."
If Vettel and Hamilton finished one-two in Russia and at the five Grands Prix left on the calendar this year, Vettel would become world champion for the fifth time by a margin of two points. But the Ferrari man maintained that this stat wouldn't define his approach to the remaining races this year…
"I think we have a fair chance [of winning the title]," he said. "We've had races in the past where we should have won and we didn't. We had others that we won and we shouldn't have. So you never know, anything is possible. I'm not aiming to win all [six] races.
"First of all I'm aiming to win here and then once that's done, we go to the next one and we go to the next one. I don't think there's much point looking five, six races ahead. I think you're much better off staying in the moment and focusing on what lies ahead of you and right now that's FP1."