Feature F1 Unlocked
Ferrari team tactics and Ricciardo up at the sharp end – What To Watch For in the Mexico City Grand Prix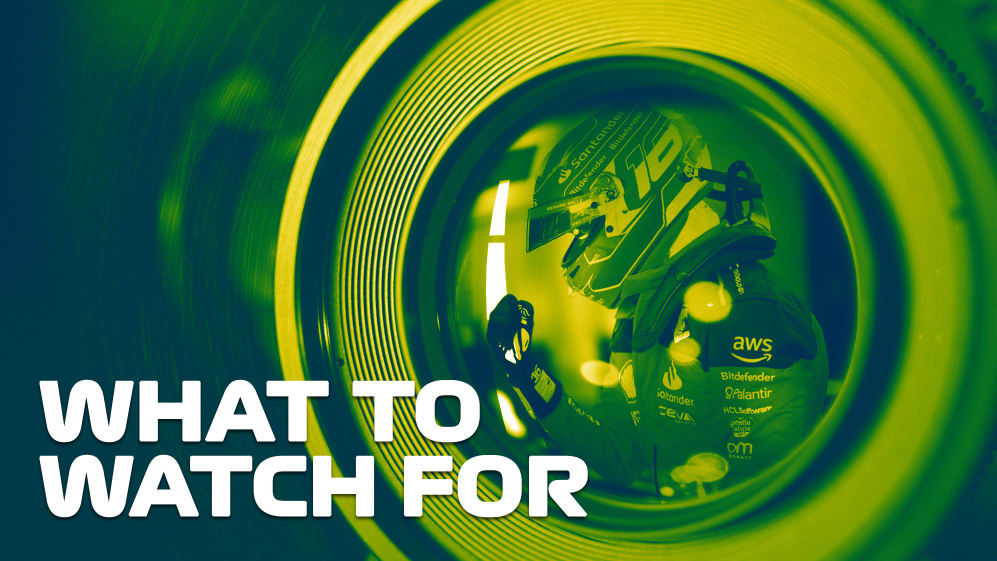 From a shock front row lock-out to Daniel Ricciardo in the mix; and from one of the stand-out performers of 2023 starting at the back to the challenges of racing at altitude, Chris Medland picks out five key things to look out for on race day at the Autodromo Hermanos Rodriguez…
1. Ferrari's tactics at the start
Charles Leclerc might have been on pole position in Austin a week ago, but you would have been brave to call a repeat result coming in Mexico as Q3 started given the pace that had been shown up until that point.
READ MORE: Leclerc takes sensational pole ahead of Sainz and Verstappen as Ferrari lock out front row in Mexico City
Not only did he take back-to-back poles, team mate Carlos Sainz joined him on the front row to put Ferrari in a strong position on Sunday – but not as strong as a front row lock-out would be at many other venues.
That's because the slipstream effect is so big on the long run to Turn 1 that those starting directly behind are often able to attack into the first corner, and it's tough to defend in a straight line without breaking the rules.
So the Ferrari drivers are likely to spend a long time overnight trying to agree on the best way of defending from Max Verstappen behind in P3, although Leclerc has warned how futile such plans can be if either of them has a poor getaway.
It could prove to be the most crucial part of the race, and working together is Ferrari's best chance of keeping Verstappen and the rest of the chasing pack at bay and sealing what would be just their second win all year.
2. Ricciardo splitting the Red Bulls
A surprising member of the chasing pack this weekend is Daniel Ricciardo, who joins Verstappen on the second row in Mexico City.
Ricciardo showed some encouraging signs on his return from injury a week ago but endured a frustrating race overall when he slipped to last on the road due to damaged brake ducts. That left him fired up to get back in the car this weekend, and he duly delivered with quick lap times in practice and an excellent qualifying performance.
READ MORE: Ricciardo says P4 grid slot 'no fluke' as he vows to 'put up a fight' in Mexico City GP
Lining up in fourth place, you might expect Ricciardo to be warning how tough his race will be with quicker cars behind, but instead he is talking up his chances of bagging a large amount of points because he feels the performance of the AlphaTauri has been competitive in all conditions.
In that case, it's going to be fascinating to see how he handles starting between the two Red Bull drivers, with the opportunity to fight former team mate Max Verstappen into Turn 1 but also try and keep home hero Sergio Perez at bay in what could prove to be part of a long-term audition for a future return to Red Bull for Ricciardo.
3. Albon fired up to fight back
While it's been a long time since Williams were able to fight at the sharp end, there have been a number of eye-catching performances from the likes of George Russell and Alex Albon in recent years that have provided the team with highlights.
But none of them have realistically lived up to the potential that Williams showed in the build-up to qualifying in Mexico, where Albon split the two Red Bulls to finish second in two of the three practice sessions.
READ MORE: Albon questions stewards call to delete lap time which lost him spot in Q3
Russell might have put his Williams on the front row in changeable conditions in Spa back in 2021, but that lap came out of nowhere. The difference this weekend is how competitive Albon has looked throughout, before being frustrated by a balance issue and then a penalty in qualifying that dropped him out of the top 10.
The question now is how strong the car will be in race trim, but Albon believes he is starting out of position in a car that has far more potential than 14th on the grid shows. Unhappy with the stewards' decision regarding cutting Turn 2 as well, he has a point to prove on Sunday.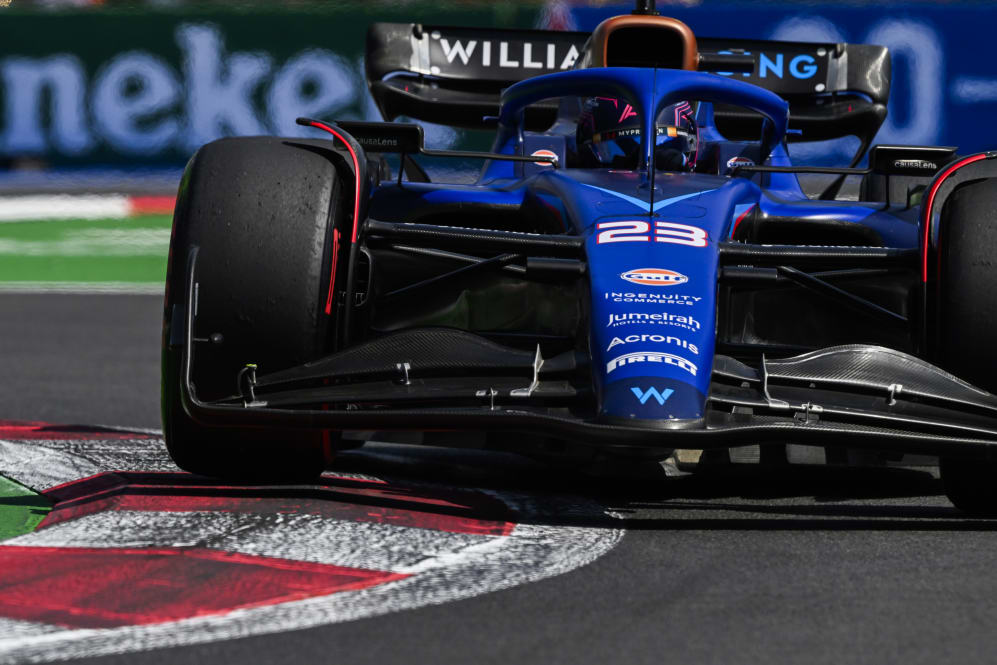 4. Tsunoda climbing through the field
Yuki Tsunoda has enjoyed a very impressive 2023 season so far and arrived in Mexico City off the back of his best result of the year, having finished eighth in Austin and picked up the fastest lap for the first time in his career.
But his focus quickly had to change to a different type of race this weekend, as AlphaTauri opted to take a complete new power unit on Tsunoda's car, meaning he will start the race from the back of the grid.
READ MORE: 'The car seems really, really fast' – Tsunoda targeting points despite back row start in Mexico
The challenge Tsunoda faces is a big one as he tries to fight his way through such a competitive field, but the raw pace of the AlphaTauri has been encouraging with Ricciardo's second row start testament to that.
Keep an eye on the opening few laps to see how much progress Tsunoda makes, and if he goes for an offset strategy to try and find some clear air to utilise his pace.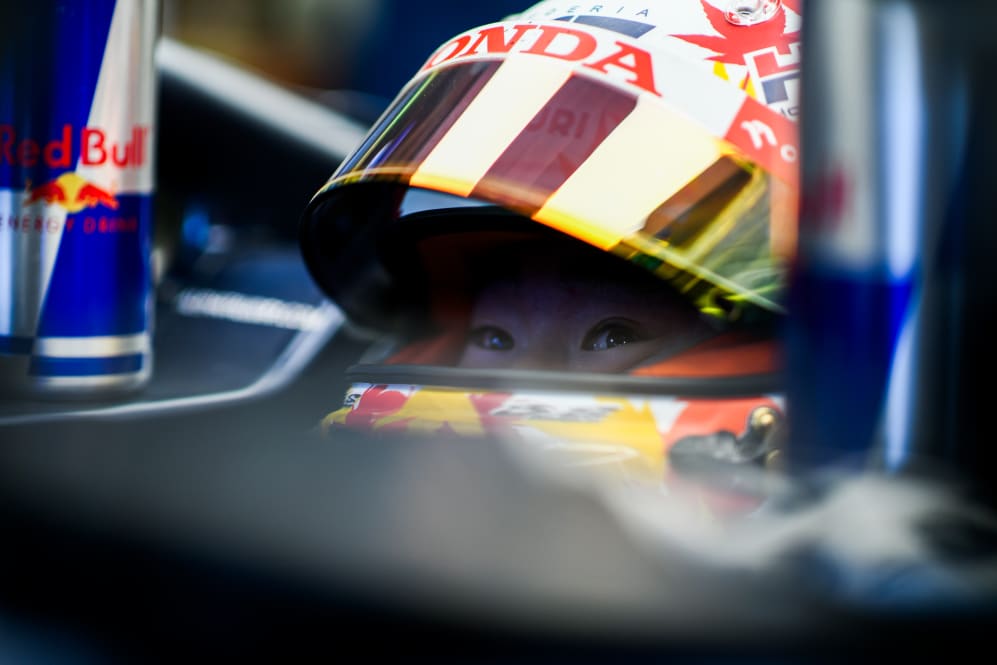 5. Altitude complexity
The Autodromo Hermanos Rodriguez is located over 2,200 metres above sea level, making it the highest track on the 2023 calendar by some distance. Not only does that leave you out of breath a little more easily than at other venues, it also has a major impact on the way cars perform.
One aspect is the same for every driver regardless of where they are running on track, and that is the fact they will get less value out of the downforce that is on their car because of the air density. Running a high downforce set-up still yields a low-downforce feeling as if racing at Monza, so cars are more likely to slide around and be a bit of a handful.
HIGHLIGHTS: Relive the action from a dramatic qualifying as Leclerc takes surprise pole in Mexico
That can lead to mistakes, and mistakes can be even more costly because of how important track position is. Running behind another car in Mexico comes with an additional penalty in that cooling the car becomes particularly challenging.
Teams are already running at maximum cooling specifications to try and get as much air as possible through the car to cool the power unit, fluids and brakes, but when following another car which is leaving a wake of hot air behind it then it becomes even harder to keep those temperatures under control.
Expect to see drivers needing to be even more decisive and clinical with overtaking moves than normal, or having to drop back from the car ahead for cooling purposes.
To read on, sign up to F1 Unlocked for free
You'll unlock this article and get access to:
Live leaderboard data
Epic experiences and rewards
Money-can't-buy competitions