Ferrari to introduce power unit update 'ahead of schedule' in Spain
Ferrari may have had a poor start to the season, but they are throwing everything bar the kitchen sink at trying to catch rivals Mercedes, winners of the first four races. First they introduced a new aerodynamic update in Baku. Now they've brought forward a power unit upgrade planned for Canada in time for this weekend's Spanish Grand Prix.
The race in Barcelona, the curtain raiser for the European leg of the season, traditionally sees teams bring their first major aerodynamic package updates of the year. The close proximity of the venue to most of the teams' factories means they can push deadlines tighter to get parts to the track.
Traditionally, engine manufacturers wait until Canada - race seven of the calendar - to introduce a new power unit, as any extra power will be of benefit there. It is also a third of the way through the season and therefore the natural point to fit a fresh engine, of which they are allowed three per year without penalty.
So it's quite a move from Ferrari to bring a new specification power unit to Spain, two races ahead of schedule, in addition to more chassis improvements.
A power unit change this early means Sebastian Vettel and Charles Leclerc must now last 17 races with two units of the latest specification or revert to spec one, which is likely, for less-power dependent races such as Monaco, Hungary and Singapore.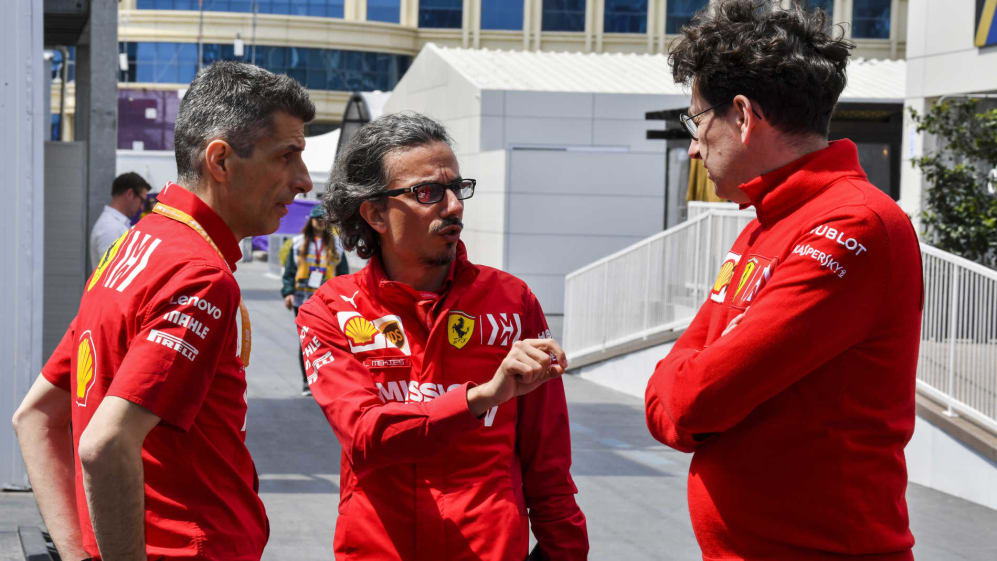 "We are currently behind in the championship and we have to catch up, which we know means that our development work will be the key to this season," said Ferrari Team Principal Mattia Binotto. "Having brought a new aerodynamic package to Baku, we will also bring some developments in this area to Barcelona.
"On top of that, we will have a new power unit that we are introducing ahead of schedule, as the second specification was due to be brought to Canada.
"Shell, in close collaboration with our team, has developed a different formulation of race lubricant that will also be introduced with the new power unit, delivering increased performance.
"It's only down to a big team effort with everyone pushing hard to make up ground that we have been able to bring these developments forward."
Ferrari trail Mercedes by 74 points (a tally that equates to almost three race victories) in the constructors' championship heading into round 5. This time last year, they led Mercedes by four points, but left Spain behind after Lewis Hamilton took victory. A reversal of that result this year would be the ideal tonic for the Italian team, who will feel they could have scored two victories this year with better fortunes.