Ferrari unconcerned after mixed Friday fortunes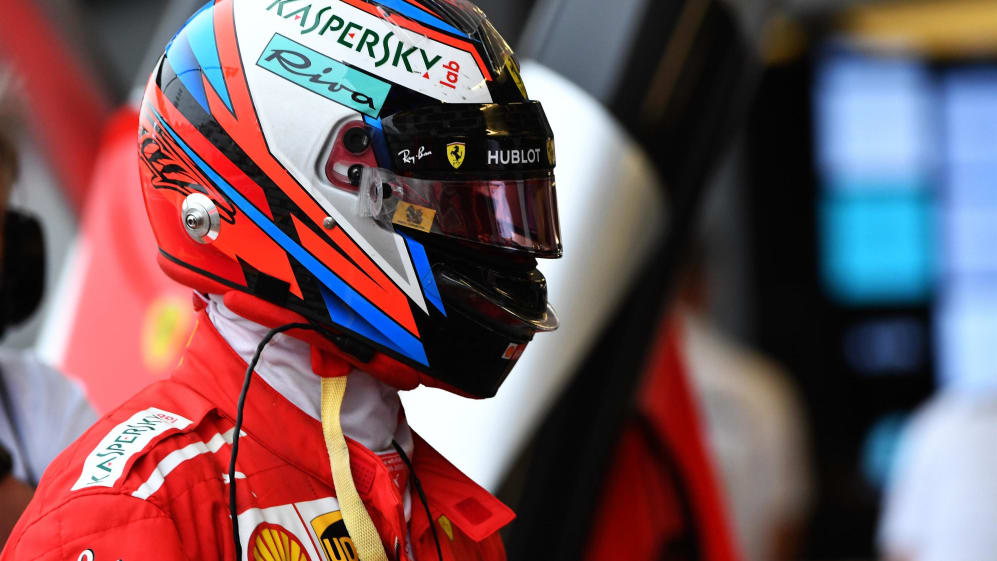 Gauging true pace on a Friday is never easy, but Ferrari fans were faced with an even harder task than normal in Baku. Kimi Raikkonen missed most of FP1, but then almost topped FP2 – a session in which team mate Sebastian Vettel failed to crack the top ten, despite running almost 40 laps.
Raikkonen finished the day's opening practice in Azerbaijan in 15th place after his car spent much of the 90 minutes in the garage, undergoing some serious-looking disassembly and reassembly work by his mechanics – however, the Finn insisted there was no actual issue with his SF71H.
Well I didn't, so it must be very difficult!
"We didn't really have any problems this morning," said Raikkonen. "I wanted to have a different set-up and unfortunately it takes a long time because there were things to change. But I'd rather lose track time in the first (session) and be ready for the second.
"And it was okay in the second, so absolutely zero issues. It was just the changes that we did, they just kind of take a long time."
Whatever the changes were, they certainly appeared to work for Raikkonen in FP2, as he trailed the Red Bull of pacesetter Daniel Ricciardo by just 0.069s – and left team mate Vettel in his wake – even if a fortuitous tow did help his best lap time.
As for Vettel, the German admitted he simply never got a quick lap together, and seemed unconcerned by his lowly place in the timesheets.
Asked how tough it is to get everything right around the challenging Baku City Circuit, Vettel jokingly replied: "Well I didn't, so it must be very difficult!
"No, I think I could have done better obviously for one lap. It was what it was, but that's part of it and it's only Friday so we'll see if it's a lot better (tomorrow)."
With Vettel revealing too that he had no real problems warming the Pirelli tyres, and Raikkonen upbeat about the team's long-run race pace, it seems Ferrari will once again be at the very sharp end come qualifying and the race.