Ferrari unsure why Mercedes had the advantage in China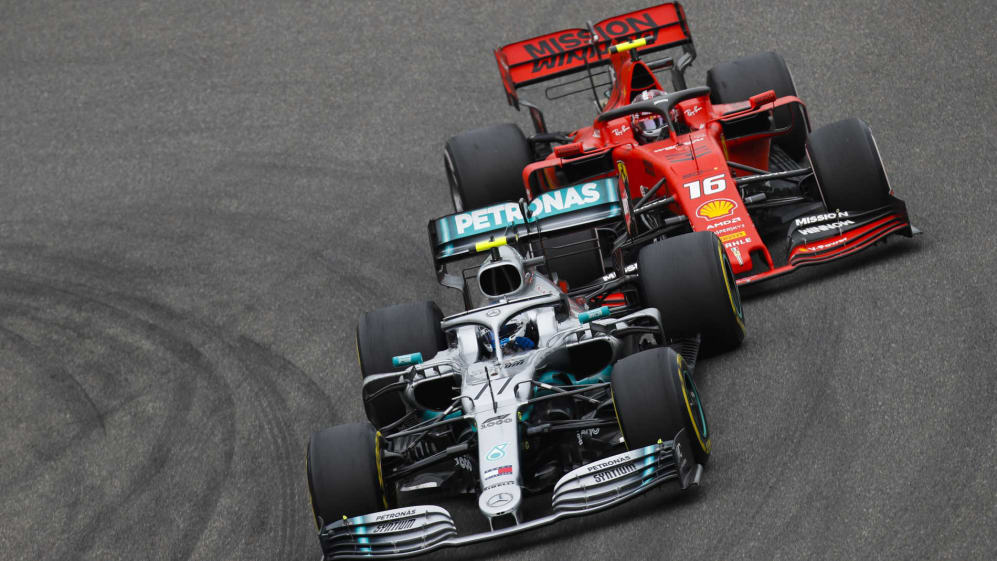 Given their supremacy in pre-season testing, Ferrari would have hoped to reach the top step at least once in the opening three races. As it is, they've managed no better than third as chief rivals Mercedes have dominated with three one-twos. And they do not have an answer yet as to why they failed to mount a serious challenge in China.
The Shanghai International Circuit, with its long straight, should have favoured Ferrari and the expectation was they would fight a close battle with Mercedes throughout. However, Mercedes locked out the front row and then pulled away from Sebastian Vettel and Charles Leclerc in the race.
Ferrari had the car to beat last time out in Bahrain, but Binotto said it was "too early" for them to know whether they lost something in China or if Mercedes upped their gain relative to the desert race.
"We need to look at all the data and process our performance relative to them," he said. "The competition is very tough and there are races where you are maybe in front a few tenths and races where you are behind.
READ MORE: 'We had to do whatever we could' - Ferrari explain why they switched Leclerc and Vettel in China
"Australia has been certainly an exception, where the difference was very, very high and very big, even not explained maybe today. Otherwise I think between Barcelona, Bahrain, here in China, the difference was a few tenths, very little.
"That's what you may expect with two cars that are very strong and very similar in some respects. So certainly we know where the limits of our car are and these limits may be emphasised in some circuits compared to others. The key will be to develop the car such that we make it even stronger in the future."
Binotto moved to play down Ferrari's advantage over Mercedes in the power unit stakes and said it shouldn't be seen as a given that they would be strong next time out in Baku because of the circuit's very long straight.
"I don't think there is much on the straights between us and the others," he said. "Baku is a circuit where you have got a different aero configuration, certainly, so I think it's not only power units, it will be the aero configuration we may choose for there. It's not only the straight in Baku, it's a lot of corners. It's a city circuit, very difficult in that respect. So let's see."