Ferrari's Leclerc: Other teams are sandbagging in F1 testing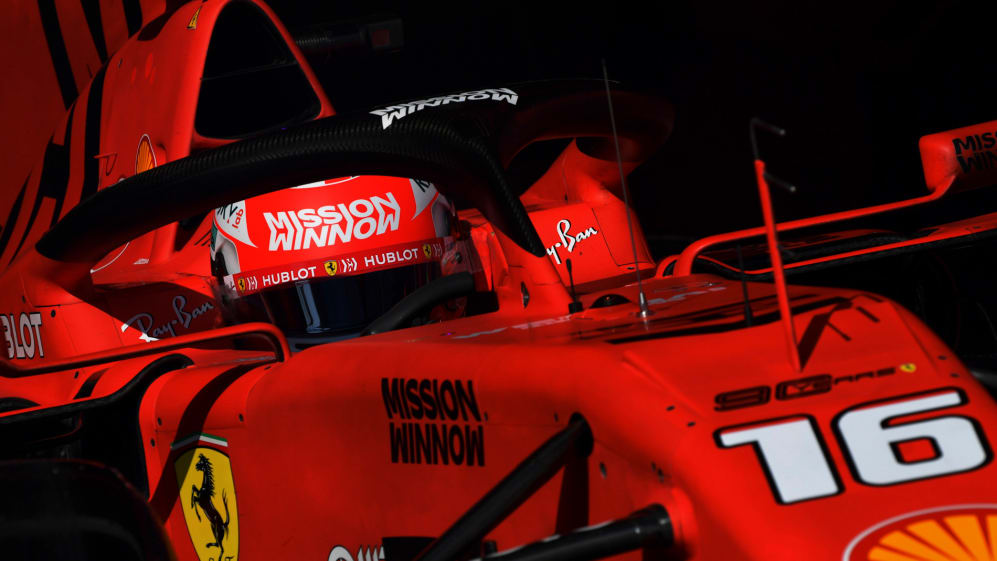 If the timesheets from the opening week of pre-season testing are anything to go by, Ferrari's new car could well be mighty. Reigning champions Mercedes, meanwhile, haven't troubled the summit with their new machine. But Prancing Horse new boy Charles Leclerc isn't taking any notice of the times, adding that some teams will be "sandbagging" and not showing their true performance…
Traditionally, Mercedes set about working on their own programme and do not chase laptimes, at least not in the first of the two tests. For example, last year, they didn't even bother running the softest compound of tyre, instead opting to run the harder compounds and clock up the miles.
It is for this reason that Leclerc, whose Ferrari SF90 has looked quick all week, particularly in the tighter final section of the lap, is refusing to get carried away.
"The performance has no sense for now, because it remains testing and they (other teams) are probably not pushing, and we are not either," Leclerc told reporters during lunchbreak on the final day of the first test.
"We don't know how much the others are sandbagging, so we'll see at the first race. The main aims for these tests are to do the programme of the day, and that is what we are doing, so we are happy."
Leclerc had an opportunity to drive last year's Ferrari in the post-season Abu Dhabi test but he doesn't feel that running gave him enough data and feel to compare that machine to the 2019 challenger.
"It is difficult because at the end I only drove the car once or twice but not many laps," he said. "It is difficult to compare both of the cars on different tracks but it feels good. The balance feels good. I think like Sebastian [Vettel] said, this doesn't feel like a new car it feels like a quite established car so we'll see.
"We need to keep pushing because as I said the other teams are sandbagging and we need to see how much they have but we are pretty happy with the car at the moment.
"It's feeling very good. We have done many laps and reliability is very good. We did all the programme we wanted every day, so this is extremely important for the team. For now, we are very happy."
Testing will continue next week, starting on Tuesday and running for four days. Leclerc and Vettel will once again share driving duties, getting two days of running each, before attention turns to the first race in Australia on 17 March. Will Ferrari arrive as favourites?