Feature F1 Unlocked
Ferrari's strategy gamble and Alonso in podium hunt – What To Watch For in the Bahrain GP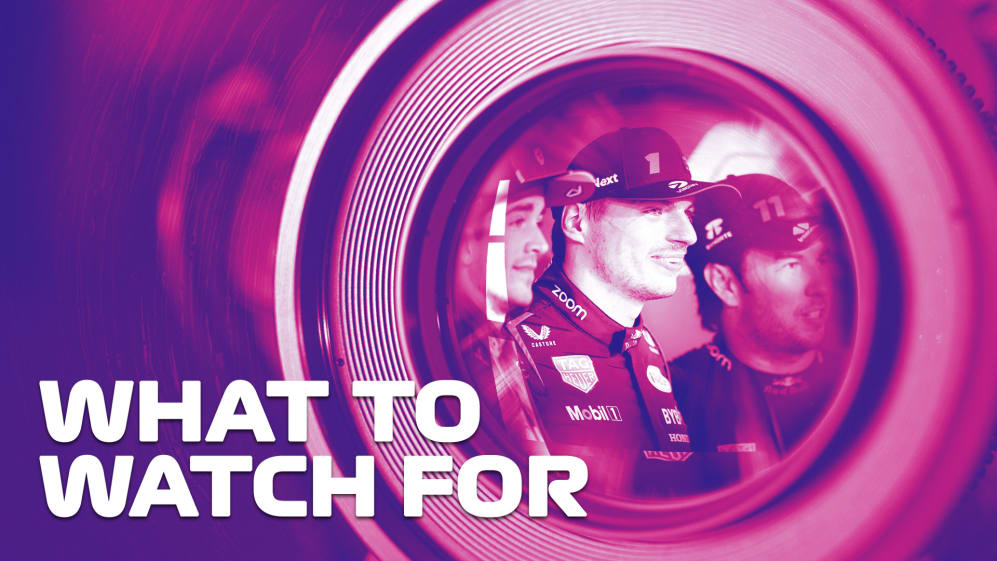 From the top three becoming the top four to a potential repeat of a stunning comeback, and from a remarkably close field spread in qualifying to rookies facing a tough ask on their first starts, we've pick out some key areas to keep an eye on when the lights go out at the Bahrain International Circuit…
1. Can Ferrari take the fight to Red Bull?
Red Bull left pre-season testing as the clear favourites for 2023, and a front-row lock-out would back up that prediction. But Ferrari were a threat on similar tyres at a similar time in qualifying, with Charles Leclerc just 0.103s off Max Verstappen on the first runs in Q3.
Those gaps did extend with Verstappen running again – and Sergio Perez doing likewise to take second place – but Leclerc was saving a set of soft tyres for the race and jumped out of his car.
READ MORE: Verstappen beats Perez to pole for 2023 opener in Bahrain GP qualifying thriller
The question now is whether that decision was due to Ferrari having concerns over their long-run pace – something that wasn't great on Friday – or confidence that they could challenge with the right strategy.
This time last year, Ferrari and Red Bull treated us to an amazing show as Verstappen and Leclerc battled for victory before late drama as both Red Bulls retired, and after such an encouraging display on Saturday there's every chance we could see something similar when the lights go out.
2. Alonso chasing a podium but Mercedes a threat
Perhaps it's a bit unkind to name Ferrari as the only challenger at the front at this stage, because both Aston Martin and Mercedes will also be targeting the podium. Don't just take my word for it, Fernando Alonso said so himself.
"Now we are saying we start P5 and maybe we fight with the Ferraris for the podium," Alonso said. "This is just incredible."
READ MORE: 'An unbelievable result and car' – Alonso hails Aston Martin performance after qualifying fifth in Bahrain
Aston Martin's performance is one of the standout aspects of the season-opening weekend, with a major step forward from Mike Krack's team putting them right in the mix with the likes of Ferrari and Mercedes. Alonso was ahead of Carlos Sainz but like Leclerc only did one run, with Sainz then getting ahead on his final lap.
Mercedes were more competitive than Lewis Hamilton had feared but still over 0.6s adrift of Red Bull, leading Toto Wolff to suggest they might need to change car concept. Last year we regularly saw a more competitive Mercedes in race trim than qualifying, however, so it could be a three-team fight for the podium, if not a four-team battle for the win…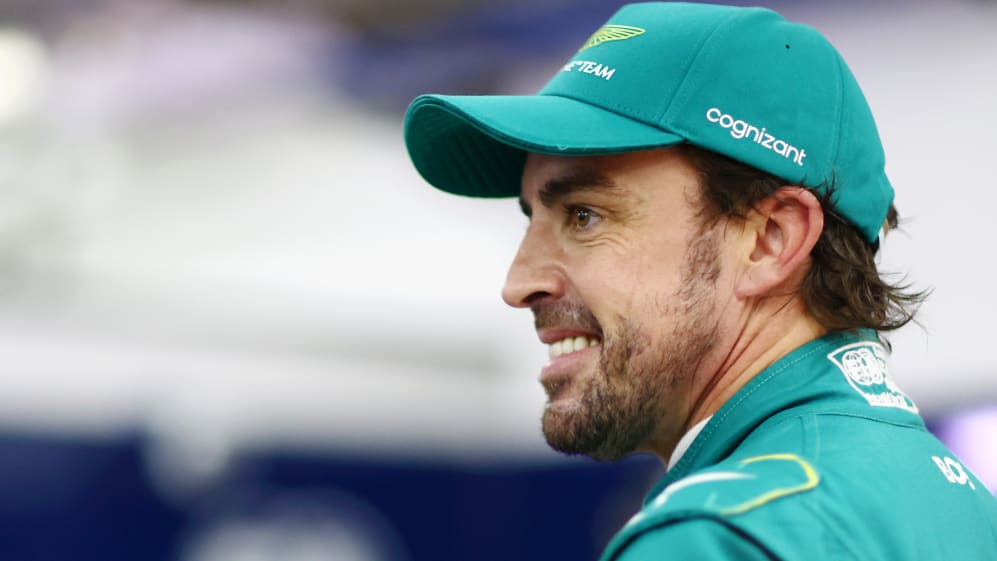 3. Hulkenberg's comeback potential
Twelve months ago, Kevin Magnussen completed a fairytale comeback when he was re-signed by Haas just ahead of the official test, qualified in the top ten and raced to an incredible fifth place in Bahrain.
This time around, it's his new team-mate who is standing out and making an impressive return as Nico Hulkenberg marked his first qualifying session since Jeddah in 2022 (and even then he was only a late replacement for Sebastian Vettel) with a Q3 appearance.
READ MORE: 'The real test will come tomorrow' says Hulkenberg after making Q3 in return to F1 with Haas
Hulkenberg was particularly impressive with the way he progressed through Q2 in what is a remarkably close midfield, and in the end an all-out final qualifying lap saw him exceed track limits, but the time would have left him 10th on the grid regardless.
After the short pre-season it'll be interesting to see how Hulkenberg fares across a race distance, but with his experience and Magnussen's example from a year ago he has a realistic chance of points on his Haas debut.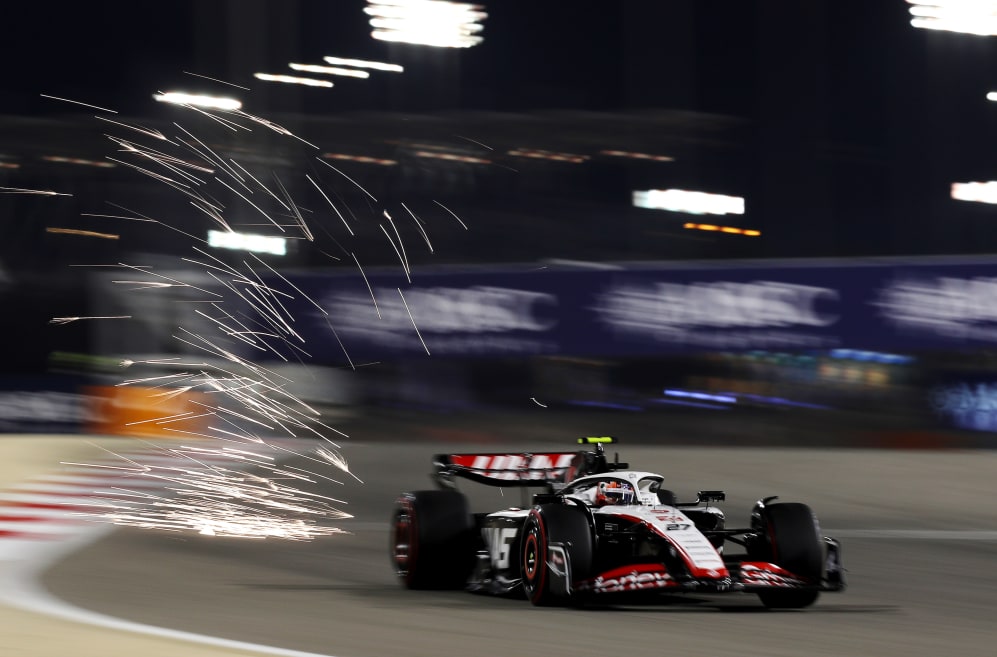 4. The 'midfield' picture
Another driver to keep an eye on when it comes to performance over a race distance is Lance Stroll, who is somehow managing to drive competitively despite breaking his wrist two weeks ago and having surgery to insert screws.
The Aston Martin driver is getting up to speed with his new car after missing pre-season testing but still qualified an impressive eighth, although completing the full 57 laps will be a massive challenge as he deals with some pain and discomfort.
WATCH: 'A week ago I couldn't walk' – Stroll thrilled to be back in action after training accident
And it's not like Stroll will have an easy run in the race either, with the whole field incredibly closely matched. Q1 saw all ten teams covered by just 0.65 seconds, as half of the grid lost a driver in the first part of qualifying. Six teams advanced to Q3, but two of those had seen a driver fall at the first hurdle.
Just outside the top ten, Lando Norris for McLaren, the Alfa Romeos and Yuki Tsunoda for AlphaTauri will all be chasing points, while Alex Albon has also produced some excellent drives for Williams that mean he can't be discounted either.
Basically, the midfield is no longer a midfield but simply every team aside from the top four, and the order remains far from clear heading into the race.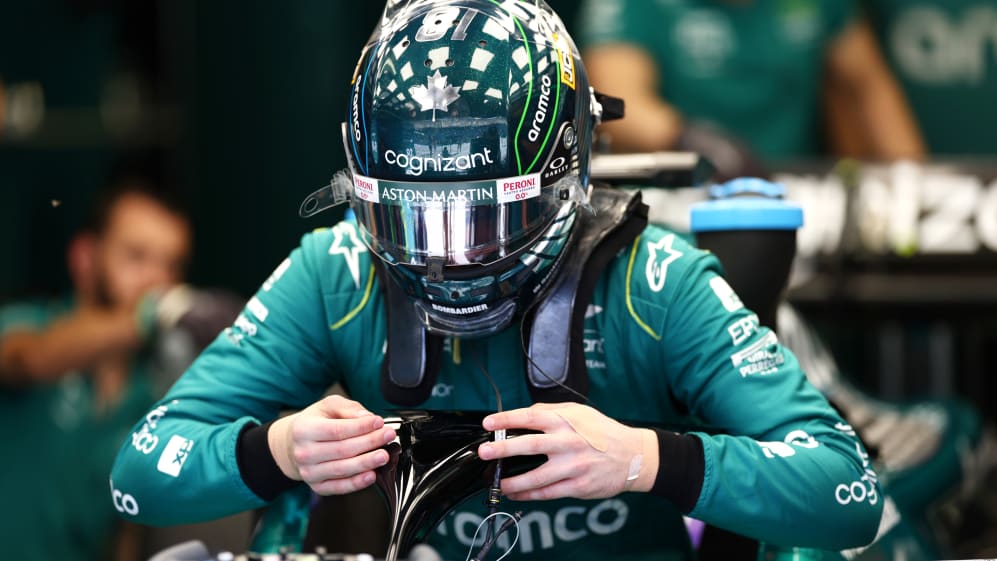 5. Which rookie will shine brightest?
That competitive nature across the grid made for an even tougher first qualifying session for the likes of Logan Sargeant, Oscar Piastri and Nyck de Vries with their new teams. All three had gained solid experience during pre-season testing and set competitive times compared to their respective team-mates but the tight margins meant the trio were eliminated in Q1.
Sargeant was the most eye-catching performer of the three and can feel particularly hard done by to be knocked out as he matched Norris' lap time but was classified below the McLaren as the driver who sets the time first gets priority – and that was the difference between a spot in Q2 and Sargeant's session being over.
READ MORE: Sargeant, Piastri and De Vries find reasons to be optimistic despite all three rookies dropping out in Q1 in Bahrain
But with Norris qualifying 11th, Piastri has a car capable of moving forward, and de Vries has similarly shown his racecraft during that one-off appearance for Williams in Monza last season. It's going to be a competitive race throughout the field, giving all three a tough test to start the year with, but also the chance to show their potential.
Plenty of drivers could end tomorrow's race with a finishing position they're not happy with but a performance that is more positive.
To read on, sign up to F1 Unlocked for free
You'll unlock this article and get access to:
Live leaderboard data
Epic experiences and rewards
Money-can't-buy competitions