FIA approve Racing Point Force India F1 entry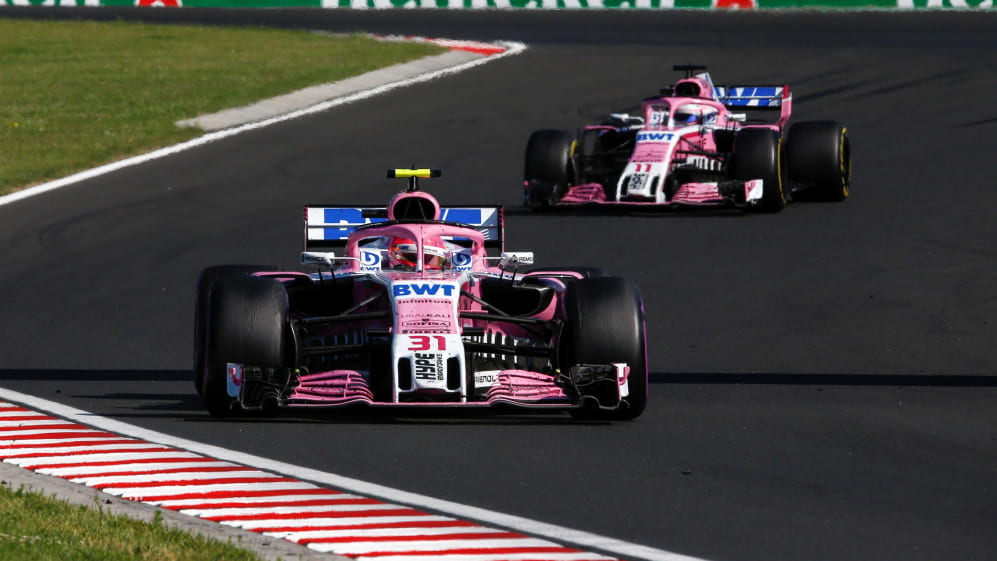 Force India's new owners have been granted an official championship entry by F1 governing body the FIA, with the team free to race in this weekend's Belgian Grand Prix.
Earlier this month, a consortium of investors led by Canadian businessman Lawrence Stroll agreed to bring Force India out of administration. On Thursday the FIA confirmed that the joint administrators of Force India Formula One Team Limited have now completed the sale of the business and its assets to the consortium, now known as Racing Point UK Limited.
Racing Point Force India is a completely new entity, starting with no points, with the former Force India entry excluded from the 2018 constructors' championship due to its inability to complete the season. However, race drivers Sergio Perez and Esteban Ocon will keep their points in the drivers' standings.
The FIA said in a statement: "Following a disciplinary investigation and prosecution by the FIA under Article 4 of the FIA's Judicial and Disciplinary Rules, the Sahara Force India F1 Team has accepted its exclusion from the 2018 FIA Formula One World Championship with immediate effect, due to its incapacity to comply with Article 8.2 of the Sporting Regulations moving forward, and forfeits all Constructors Championship points under Article 6.2."
Formula 1 Chairman and CEO Chase Carey commented: "We are very pleased that the situation around Racing Point Force India has been resolved and that the team will continue to race in Formula 1.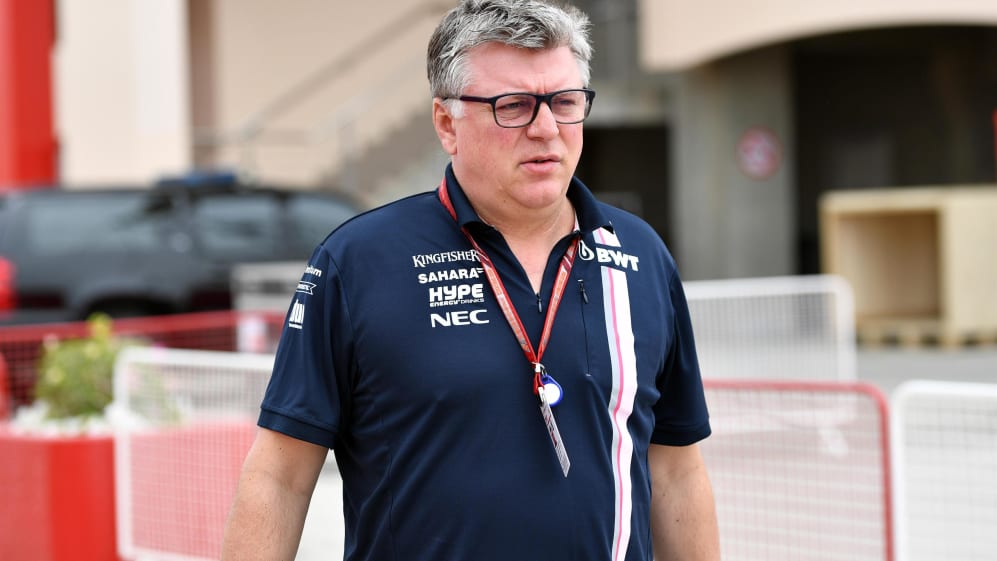 "It is also very gratifying that in partnership with the stakeholders involved we have been able to safeguard the livelihoods of the many hundreds of people working at its Silverstone base. It's enormously important that we have a full grid of competitive, capable teams in Formula 1 and we are confident that Racing Point Force India will go from strength to strength in the future."
FIA President Jean Todt added: "I am very pleased that a strong, positive outcome has been reached and welcome the mid-season entry of Racing Point Force India.
"Creating an environment of financial stability in Formula One is one of the key challenges faced by the sport, however thanks to the hard work of the FIA, the Joint Administrators, Racing Point and Formula One Management we have a situation now that safeguards the future for all of the highly-talented employees, and will maintain the fair and regulated championship competition for the second half of the season."
Joint Administrator Geoff Rowley said: "This has been a complex process, but as a result of following a detailed and thorough procedure we have achieved a successful outcome. Under its new ownership, the team will now be able to operate to its full potential and its future is secured."
Welcoming a new era for the team, Lawrence Stroll said: "On Monday I stood in front of the workforce at Silverstone and Brackley and applauded the achievements of this team in recent years. The strength of any company is the people that make it up and it's a huge privilege to begin this exciting new journey with such a talented group of men and women. I've been fortunate to establish and grow a number of successful businesses, but the opportunity to take this team forward to the next level is perhaps the most exciting challenge yet.
"Together with my fellow shareholders, we will invest in new resources and bring fresh energy to empower the workforce to continue racing at the very highest level. We are all passionate about motor racing; we recognise the racers' spirit in Force India, and we are extremely motivated to make this team even more special in the years ahead."
Under Force India's new ownership structure the team's Deputy Team Principal, Robert Fernley, will stand down from his role. The remainder of the senior management team remains unchanged with Otmar Szafnauer now the Team Principal and Chief Executive Officer of Racing Point UK Limited.
"This heralds a new and exciting chapter for us," said Szafnauer. "Just a few weeks ago, an uncertain future lay ahead, with more than 400 jobs at risk; now the new team has the backing of a consortium of investors, led by Lawrence Stroll, who believe in us as a team, in our expertise and in our potential to achieve success on the track.
"We are grateful to the FIA, the Joint Administrators and Formula One Management for their support in helping us achieve such a welcome outcome and ultimately, we trust, for the sport and its many fans."