FIA F1 Future Stars take centre stage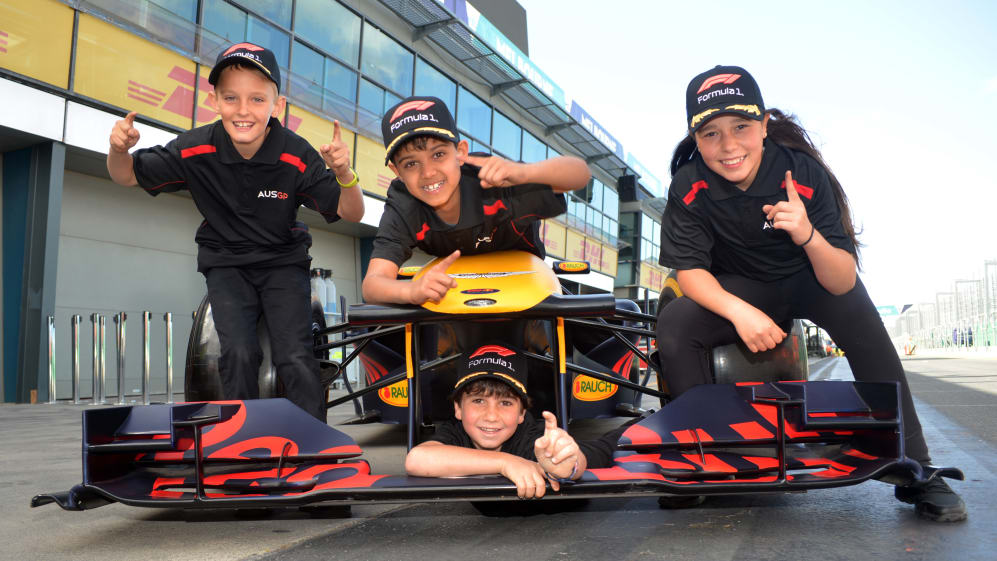 Starting at the Formula 1 2018 Rolex Australian Grand Prix, F1 will inaugurate a new initiative aimed at building and encouraging the next generation of fans.
Called the FIA F1 Future Stars, the driver mascot programme will be part of the pre-race ceremony at each race this season.
The 20 children will be engaged in karting or junior forms of motor racing, and they will be given the opportunity to meet F1 drivers, interact with them and their teams during race day morning, and finally stand by them during the staging of the national anthem on the grid.
The FIA F1 Future Stars will be wearing full karting suits provided by Puma, which they will get to keep as a memento of a very special day in their young lives. They will be accompanied by their parents and chaperoned at all times whilst visiting the FIA garage, before escorting their heroes to the starting ceremony.
The boys and girls, aged between 7 and 10-years-old, will be selected by the local motorsports club and the race promoter. Here in Melbourne, the 20 children have been chosen by the Confederation of Australian Motor Sport. After the pre-race ceremony, the FIA F1 Future Stars will be taken to their seats where, together with their parents, they will watch the Grand Prix.
Sean Bratches, Formula 1's Managing Director, Commercial, said: "It gives me great pleasure to provide these aspiring drivers involved in the FIA F1 Future Stars programme the opportunity to be part of the race ceremony and in proximity to their Formula 1 heroes on a Grand Prix Sunday.
"These boys and girls, already engaging with the sport at junior level, are the lifeblood and the future of Formula 1. The memory of standing by the best drivers in the world, while their country's national anthem is being played, is one that will stay with them for many years to come, and hopefully inspire them to continue their pursuit of a career in motorsport."