Interview
Max Verstappen Q&A: We'll be closer in the race!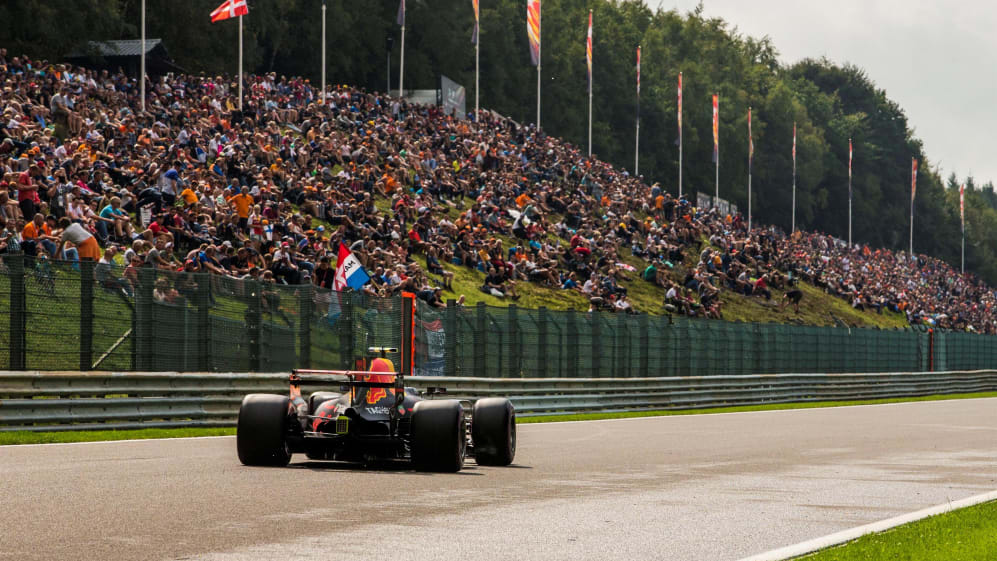 After qualifying fifth at his 'home race', Max Verstappen was in positive mood as he discussed Red Bull's chances of converting that grid slot into a podium, where they might struggle, and just what it is like to drive in front of thousands of excited fans...
Q: Max, P5 – was that the best possible result for you today?____
Max Verstappen: Yes, I would say so. To be honest the whole qualifying went well and the car was performing well. Yes, it is only P5 but my lap felt really good. So shutting out the almost eight-tenths behind the pole setter, the afternoon was pretty promising. I am happy with my qualifying.
Q: Your gap to P3 is relatively small at only three-tenths – a power related matter?
MV: Yes, that was good. We extracted the most out of our possibilities. Maybe Ferrari didn't?! So let's see what we can do from P5.
Q: Red Bull are always stronger in race trim. Is that the hope for tomorrow?
MV: Yes, we should be closer. So far it was mostly the case, as we cannot turn up the engine in qualifying as others can.
Q: Can you really fight the Mercedes and Ferraris for a podium position?
MV: I don't think so. But we all know that this track sometimes holds surprises, with fast changing conditions.
Q: There is an enormous amount of Dutch fans in Spa. Thousands of orange shirts cheering you on…
MV: Yes, it is hilarious to see. And there is of course an extra motivation to do well for them, for their effort having come here. It gives you more confidence. When you drive out of the pit lane and see people in orange hanging over the fence – that is just awesome!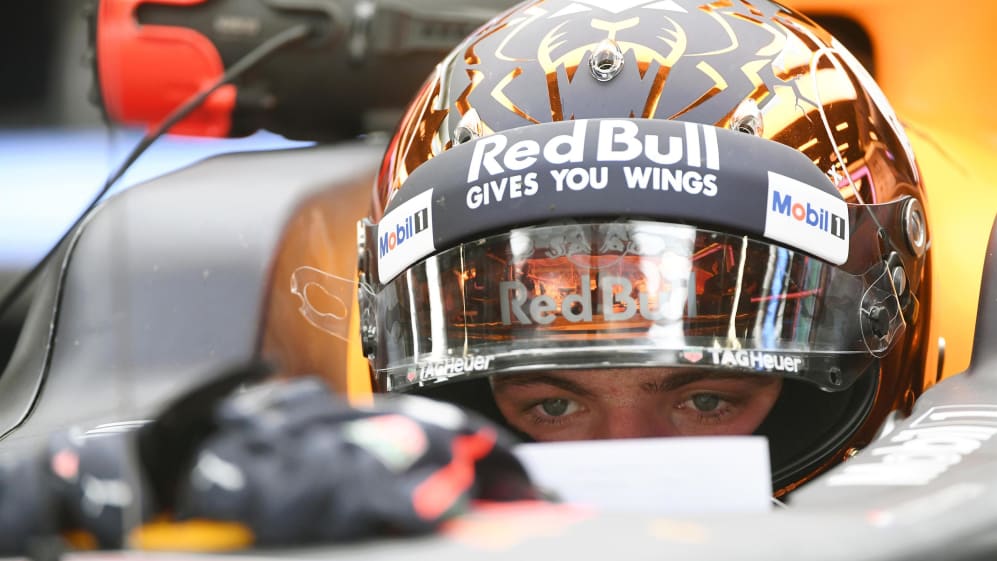 Q: On Friday you tried many different set-ups. Where do you lean for the race? Can you explain?
MV: It will me my direction! (Laughs) As I said before, I had a pretty good feeling in the car. We tried to find a compromise between straights and corners, but that didn't work, so it will be my direction.
Q: What is your plan for the first corner?
MV: I have no idea. I will sleep on it and then I'll see tomorrow.
Q: Is there a fear that other cars might have the power to overtake you on the straights?
MV: Ask me tomorrow after the race. Yes, we are probably a bit slower in the straights, but normally when you are in the tow we can compensate for that. A good Turn 1 is probably paramount for us.
Q: Do you fear a disadvantage on the tyre side, given you have not tried the soft tyres?
MV: Again - ask me tomorrow!
Q: You have a new helmet design for this race…
MV: Yes, but I already had something special for Spa last year. I have decided to make it fully orange. It looks cool. And the lion on top – I love it!
Q: Sebastian Vettel is confirmed with Ferrari for another three years. What do you make of that?
MV: I am not thinking about Ferrari. And the contract? It's good for him.
Q: Could you see yourself joining Vettel at Ferrari?
MV: As I said, I don't want to think about Ferrari. And to be honest, it doesn't really matter who is next to me in the garage.
Q: Would you prefer a nice rain shower tomorrow in the race?
MV: Always!