FIA press conference schedule - Singapore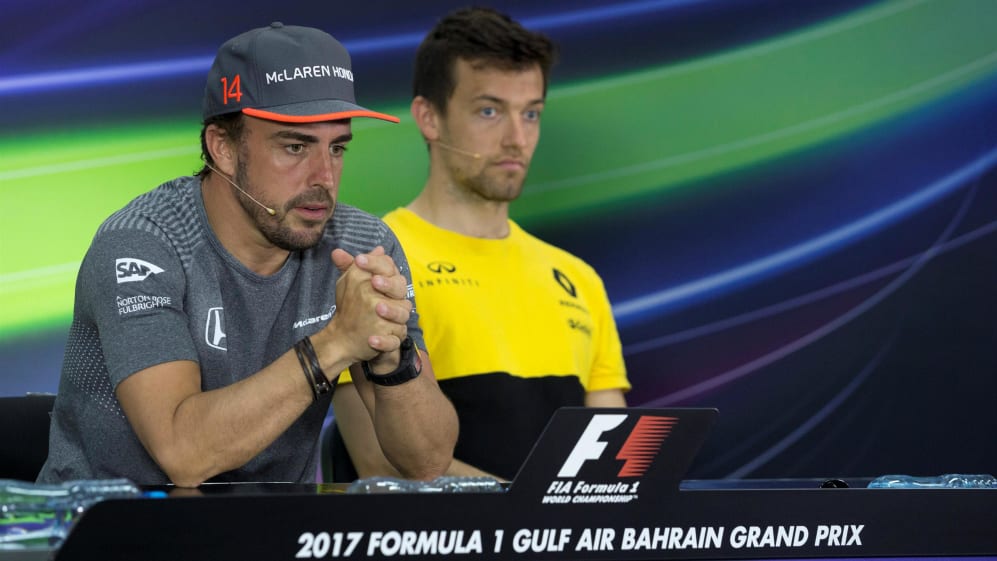 McLaren's Fernando Alonso and Renault's Jolyon Palmer - fresh from their verbal falling out in Monza - will appear alongside new championship leader Lewis Hamilton, and the man who almost won here last year - Red Bull's Daniel Ricciardo - on Thursday in Singapore. On Friday meanwhile representatives from McLaren, Honda, Renault, Toro Rosso and Red Bull will all be on duty in front of the world's media...
Thursday, September 14, 1800 hours local time (1000 GMT)
Part 1: Fernando Alonso (McLaren), Lewis Hamilton (Mercedes), Jolyon Palmer (Renault)
Part 2: Daniel Ricciardo (Red Bull), Kevin Magnussen (Haas), Lance Stroll (Williams)
Friday, September 15, 2215 hours local time (1415 GMT)
Part 1: Katsuhide Moriyama (Honda), Masashi Yamamoto (Honda), Franz Tost (Toro Rosso)
Part 2: Cyril Abiteboul (Renault), Zak Brown (McLaren), Christian Horner (Red Bull)
The qualifying and post-race conferences with the top three drivers will take place immediately after the respective sessions.
As always, Formula1.com will bring you full transcripts.