FIA Team Principals press conference - Italy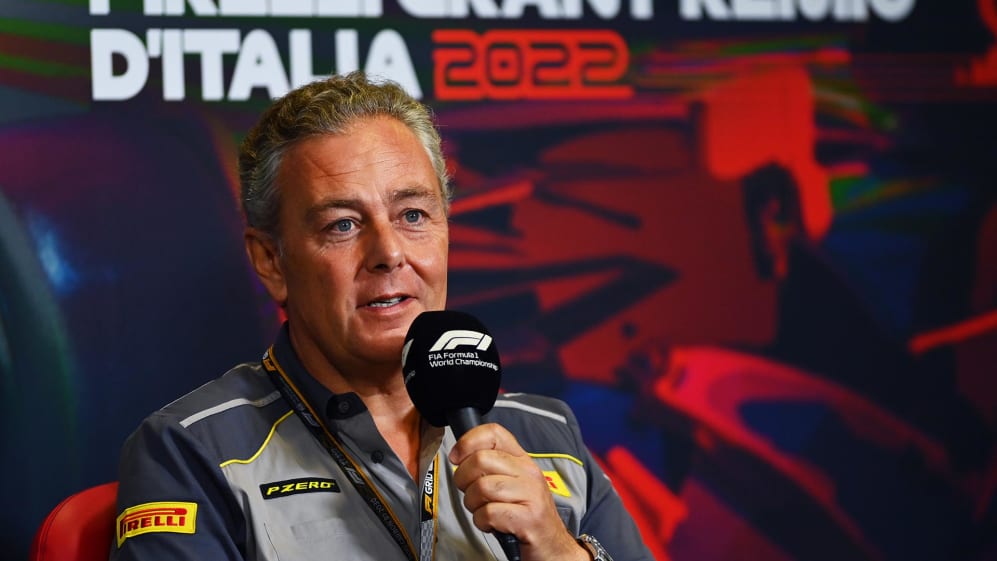 TEAM REPRESENTATIVES
Part One: Tom McCULLOUGH (Aston Martin), Pierre WACHÉ (Red Bull Racing), Andrew SHOVLIN (Mercedes)
Q: Tom, we will start with you a quick word. First of all, on the job that Nyck de Vries did yesterday in FP1.
Tom McCULLOUGH: Yeah, so he did a very good job. It's his first free practice one with us. He's obviously done a couple already this year. But he came to the factory, did the simulator work, did all the prep, works well with the engineers. We had different programmes between the two cars, he was using a different rear wing level, getting us some valuable data that we need, from an aero instrumentation side of things. But really solid job, overall good.
Q: Let's talk about the performance of the car. Can you explain the trend of it being faster in race trim than it is over one lap in qualifying?
TM: Yeah, some teams obviously qualify stronger, some race stronger. I think as a team, we've always focused very much on the race performance. But if you start too far back in qualifying, it's hard as well. So that has been a recent focus of ours, trying to make sure that we can start a bit further up the grid. We managed to do that in a couple of events recently, which makes it much easier in the race when you're not having to come through from the back.
Q: What are the issues in qualifying?
TM: Issues? That's interesting. So, fundamentally, the car balance, the grip, that's what's key, what drivers want, those two. So, to give the drivers a balance that they're happy to attack the car with, both in qualifying, but then also in a long run, has been a bit of a challenge. But I think it's something we're making headway into.
Q: So, making progress, would you agree that you are now the sixth fastest car?
TM: We're in a very tight midfield bunch at the moment, track to track. Some tracks suit others, you know, better or worse than us. In Zandvoort, we were quite competitive; yesterday, we struggled here, so we weren't as fast as we wanted it to be. But overnight, the engineers have been working hard, both at the factory and here. We're hoping to be a little bit more competitive, but often small margins between several teams, it's who gets it right on the day, really.
Q: Now Tom, let's throw it further forward. Lots of excitement surrounding Fernando Alonso joining the team next year. What are you expecting from him? And has he started work already? Is he coming down to the motorhome, talking to you guys?
TM: So, he hasn't started with this yet, but obviously, watching him from the outside this year and last year, he's particularly competitive and really wanting to do well. We see the job he's doing at Alpine week-in, week-out, really looking forward to getting him into our team and see what we can learn with him and how he can help continue to drive us forwards.
Q: But what do you expect from him?
TM: I expect him to be there, week-in, week-out, getting the most out of the car in qualifying, racing really well. He's a very tenacious racer: you saw last weekend in Zandvoort, at one point, the way the timing of the Virtual Safety Car and Safety Cars had gone, he found himself in the middle of a tight midfield bunch on older Soft tyres than others – but he still comes out looking pretty good. So yeah, real good racer, is one of those drivers who, over the years, has often scored maybe more points sometimes in the car deserves – and the real class drivers always do that.
Q: Pierre coming on to you now. Can we start by talking about grid penalties? Both your guys are going to be taking some this weekend. Can you explain the reasoning behind the changes that you're making?
Pierre WACHÉ: Yeah, I think Sergio's penalty was planned, because we have to take a penalty before the end of the season. And the first penalty you take is 10 places on the ICE. This one, we didn't want to take both cars in Spa; Zandvoort was difficult, then we planned to do it Monza. And based on our pace and predictions, we said maybe could be good to have a backup option for Max, that we take another penalty for Max, it's only five places. Here it is possible to overtake. It's a little bit more difficult than Spa, but this is the rationale behind.
Q: So, still possible to overtake. Wherever your drivers start on the grid, do you remain confident that you can win this race tomorrow?
PW: The confidence is lower than compared to starting first. But yeah, we have some confidence, some other teams are quite quick, and it will be a challenge for sure.
Q: Can you talk to us about the strength of your car? Why is it so effective on this kind of racetrack, and I include Spa in that as well?
PW: I think the car is efficient at each track. Just when the track efficiency is going up, in terms of demand, our car comes to be working better compared relatively to the others. I think it's more in this way. I think high-downforce track, our efficiency is a little bit less an advantage, compared to others.
Q: Now for all of Max's recent success, Checo's having a harder time of it. Is there a technical reason why his pace seems to have dropped a little bit?
PW: I think it is multiple factors but the main factor is clearly the car balance and the confidence with a car, compared to the beginning of the year when the car was a little bit more balanced for him and a little bit less for Max. And after the potential of development we put on the car during the season, move away from that, is maybe part of it. And after, finding a right set-up for him, it is quite difficult, to put him as confident as he could be to beat, or to fight with Max.
Q: News broke recently that a potential collaboration with Porsche is off. Can we get your reaction to that news? And where does that leave you and your plans for 2026 and beyond?
PW: I think the plan for '26 was… even before the discussion that the company had with Porsche – because I didn't have a discussion with them – the plan was already in place. I think we clearly developed a new company to make engine for '26 and to create a project for, on this sense, for the '26 car and engine, after the discussion with Porsche happened. And, is off now, as you say, it is based on above me, and I was not part of the discussion. I'm sorry, I cannot really answer this one. It is how it is. We move on, and we try to do our best for the '26 car.
Q: Andrew, we're going to start with grid penalties for you as well. For Lewis, can you tell us about the damaged power unit from Spa?
Andrew SHOVLIN: That power unit, we lost water pressure, and he switched it off, as you may have heard during the race. That's still at HPP and it's undergoing some detailed checks. We have had other issues with elements in the pool that haven't taken them out of action, but have certainly lessened our enthusiasm for racing them. We're obviously desperate to avoid a DNF and reliability has been one of our strengths. And just on the balance of probability, we think at some point in the remainder of the year, we would have been taking a penalty with Lewis, which was why we decided this will probably be a better track to take it at. Given that you've got long straights and some hope of overtaking.
Q: You've been on a rollercoaster ride with the W13 during this triple-header. Just talk us through that ride, in terms of the issues that you had at Spa, why it was so much better at Zandvoort, and what we can expect from you here.
AS: Spa was quite interesting, it was quite painful at the time, but we've often said that our worst weekends are the ones that reward us with the most learning subsequently. And it certainly focuses your attention. And when you see these performance swings, track to track, you can start to see even with the GPS, which corners are you losing in what speed range, you can start to understand how your car's working. And you can get an insight into how competitors' cars are working. And the learning that we took from that does give us an indication of where we need to develop the car in future. Zandvoort, we were expecting to be more competitive. So it was reassuring that that that played out. But the issue is the problem is sort-of rooted in how we've developed the car, and how it's working as an aerodynamic package. And as such, you can't fix that in a fortnight. So again, we were anticipating that Monza would be a difficult circuit for us. We're hoping it won't be as tricky as Spa but this sort of downturn, we think principally come about from the changing in downforce level, track to track.
Q: Next year's W14 is well underway back at the factory, what have been the overriding lessons that you've learnt from the current car?
AS: Those lessons, that learning is all quite valuable and we like to keep that within the team. It has been a very interesting journey, I think we were overly optimistic in where we thought we could run the car. The car that we launched had a lot of downforce close to the ground, and there were a lot of issues being able to actually run the car on track there. And I think that it's no secret in the pit lane that people have been trying to get their cars further off the road, to try and make them better able to cope with bumps, and then to avoid them hitting the ground, where you lose a lot of the grip once it's all going through the plank. But really just looking also at how the car is balanced through the speed range, through the different phases of the corner. And in general, we just haven't had enough performance on it. It's not just that where we had the downforce was in the wrong region, we're just behind on performance. So, there's a lot of areas that we've been working on. The focus this year, changed relatively early to one of learning, making sure we can get back to a competitive position for next year. And the signs that we've seen over the last six or seven races have been encouraging. We're not where we would like to be – but the direction of travel looks okay, so we're working very hard to try and improve that.
Q: Andrew, final one from me, a strategy, Zandvoort, Toto referred to it as potentially high risk, high reward. How enjoyable is that exercise? I mean, is it something that you weren't able to do when you were challenging for titles? Are you risking more this year than you have done in the recent past?
AS: We had conversations on Sunday morning, about where we would be prepared to take a risk, to try and create an opportunity to win the race. That was really the first Sunday this year where we've had those kinds of conversations. So, it's nice to get back into that sort of mindset where you're trying to look at an alternative strategy that might open up a door that you can create that opportunity. And I think, as Toto was alluding to, the decision to keep both of them out to inherit track position was really just that we were trying to not let go of any hope that we could win the race. If we'd brought them both in for the Soft tyre, we would have cemented second and third. With the benefit of hindsight, that would have been the right thing to do but we were trying to keep a bit of hope alive that we could win. So, not saying that we will repeat that but it was really just born out of that desire to not go down without a fight.
QUESTIONS FROM THE FLOOR
Q: (Dieter Rencken – Racing News 365) Tom, if you don't mind, talk about Nyck. He's obviously done three Friday runs this year, all of them with Mercedes-engined cars. The tyres are obviously the same, so anything that he brings would be chassis-specific. What do you think that Nyck brings to a team from an engineering perspective? We know he's on the market next year, so what does he have to offer?
TM: Hello Dieter, so obviously there's a confidentiality between the teams and he's an ultimate professional, I think, in that way. We're aware that he's driving both for Mercedes and for Williams. He was an absolute pleasure to deal with. Technically, he's got a good understanding of the main aspects. He's obviously driven a few Formula 1 cars, even prior to this year. So, he was able to quickly have pretty similar feedback to Lance in Free Practice 1 and Sebastian, when he picked up the car in Free Practice 2, so it was a very easy transition from us, both in the simulator, but also on track. Very professional and was very sensible, worked his way up with a reasonably difficult car balance that we had for both drivers in Free Practice 1. But overall, a really good job.
Q: (Matt Kew – Autosport) A question for Pierre. I know Red Bull is already pressing on, testing the powertrain on the dyno, and there's carryover with the rules, but how big a challenge is it to get the first-ever Red Bull powertrain ready in time for 2026. And Andrew, if I could get your thoughts on how big a challenge you see if for Audi, Red Bull, potentially Porsche to be where you guys are straight out of the blocks.
PW: I think it is a massive challenge, clearly. From what I see. It is clearly outside of my area, to be honest with you, and my concentration at the moment is more on the current Championship but it's clearly a massive challenge, even more when you start from scratch like they are doing. You put everything in place, you see the building they have put together, the number of dynos. The number of people they have now. It's a massive challenge. In this area, the learning curve is very deep but the lead-time for parts is very long. Then they have to try to catch those with more experience, like with a current engine supplier and try to beat them. It's a massive challenge and I think they will manage to do it, from what I see the desire and motivation, the quality of the people we have in our team. I think it looks good.
AS: I think that the companies that you're talking about, with Audi or Red Bull Powertrains, they know what that challenge will involve. So, we would always expect that they're going to come in with a good understanding of that and be resourced appropriately and know how difficult it's going to be. From our point of view though, this year, you've got Ferrari with the most powerful power unit, maybe not the most reliable. But you know, the benchmark will be very, very high, whether a newcomer comes in and sets that benchmark, or it's one of the existing teams, we are expecting it to be very high. And we'll work as hard as we need to, to try and make sure that we're up there.
Q: (Jon Noble – motorsport.com) Pierre, you mentioned about the car's come towards Max, as the seasons progressed. How much of that's been down to aero development, and how much has come from the weight reduction and obviously, the freedom to move the weight around for better balance, as the seasons progressed?
PW: I think it's an overall aspect, as you say. The weight is an aspect, for sure, but it's part of the set-up of the car. At the beginning of the season, we didn't have the possibility to move the weight, then it's part of the set-up. I think it's everything together and after you find your performance somewhere, and it's a little bit more tricky to set up the car. It went in the favour of Max. I think he's able to drive any car. Now we have to find a way to give a car for Sergio to be performing and to compete. But you know, it's a together aspect.
Q: (Alexandra Pirovano – Motorlat.com) My question is for Andrew. So, on Thursday, George said that the track was resurfaced only along the main racing line and not the whole circuit, did it cause extra bouncing and troubles with tyre degradation and will it change the way you approach the race?
AS: You can see that there's bits where they've done resurfacing. I think it had broken up on the racing line, and then they've resurfaced that bit. The resurfaced areas are actually very grippy. So, in some ways that that helps. The areas that are bumpiest just on this circuit are actually the older bits of tarmac, generally on the straights. It's not causing us any particular issues. But you know, tarmacs do age and they fall apart, and circuits need maintenance and to resurface an entire circuit, it's incredibly expensive. So, it's actually quite normal that you get these patches of different tarmac as you go around. And it does change things a bit, but you just learn to deal with it.
Q: (Adam Cooper – motorsport.com) Question for all three of you. We're three-quarters of the way into the first season with these rules. Have they done what they were supposed to do? What are the pros and cons? Was it worth all the effort and expense?
PW: You don't think in this way in our world. We try to optimise and maximise the performance of what perimeter you have, I will say. Looks like, for yourself, I don't know, is more a question for you. You know, in terms of spectacle, do you see a better race? For us? It looks a little bit better than last year in terms of performance, relative to the others. These are challenging rules. I think, at the moment, it looks better than what I expected, to be honest, in terms of following it as a car and after recording that, the rest is a relative
Q: Andrew? AS: The following is a little bit easier. There's some circuits where, historically, you had very little overtaking, like Budapest. And the race there was a bit more interesting. You've also got the effect that, when you bring in new rules, and when they're completely new, like this set, it does sort of reset the competitive order. We haven't quite got the close racing now: it looks like Red Bull have emerged as a clear front- runner. So, the races are a bit more predictable than they were, perhaps at the back end of last year. But it's a small step in the right direction and an awful lot of change to get there. And maybe the big one that we'd hoped for, that I don't think we've seen, is the field closing up. You know, it's still a broadly similar order of teams front to back.
Q: Tom? TM: I think these two gents have covered it pretty well. As Pierre was saying, as engineers, our job is to take a set of rules and try to make the car as fast as we can do within those rules. The rules have posed some bigger challenges than we all expected, especially at the start of the year. So, it's been a fascinating year, it's been a very interesting year. As Andrew was saying, you learn more when you have problems, you know, and, for sure, at the start of the year, a lot of teams up and down the pit lane, their cars didn't perform as per their simulation tools, ourselves included in that, so it's been really interesting from a technical perspective. But nothing really more to add to what the other two have said already.
Q: (Edd Straw – The Race) For Pierre: You mentioned the challenge of getting a car balance that Checo likes but in terms of what he wants from the car, is there inevitably a small sacrifice of ultimate performance potential compared to what Max is doing or is it theoretically possible to get the same ultimate lap time out of two slightly different car dynamics?
PW: If I knew I will do it. It's every time difficult when you try to develop the car, theoretically, for the performance and after you're stuck in terms of set-up tools to rebalance the car. Then it means that you will have to go down a little bit on performance to, for sure, to achieve the right counterbalance, the desired one. I would say normally you will lose it a bit of performance to make it better. Doesn't mean it's a lot. But it is this type of direction, yeah.
Q: (Lukas Grybowski - Watson) Tom, can you share some thoughts about Sebastian and this being his last race in Europe?
TM: Sebastian has been great fun to work with for the last 18 months or so – very thoughtful, very strong on the engineering side and he has brought a lot to the team in how we operate and how we look at things. A very inquisitive mind, great fun to be with, but also understands lifting the team from a morale side of things really well. Yeah, so it's been an utter pleasure with him and I'm looking forward to the next final few races with them.
Q: Tom, have you seen any change in his approach since he announced his impending retirement in Hungary? TM: He is the ultimate professional really, so I'd say no to that. Maybe he's a little bit more relaxed in himself, but I wouldn't see that in the engineering office and the way he drives the car. Sebastian is a bit of a machine really from a work side of things.
Q: (Carlo Platella– FormulaPassion.it) Pierre, if I'm correct. Red Bull is the only team that during the season has used just two or three rear wing specifications, while your competitors have more options. How is the team able to control the level of downforce without relying on so many different rear wings?
PW: As you said, we define the season based on… We divide the season by three and we control around these three rear wings. For sure the beam wing is also part of it, as the other teams are doing, but we developed the car around that, for different reasons, for efficiency in terms of downforce for sure, but also efficiency in terms of budget.
Q: (Matt Kew – Autosport) A question for Pierre. If you think back to the long straights of Jeddah, Miami, Spa, the Red Bull has been right at the top of the speed traps and we get here and they are much further towards the bottom, Ferrari are at the top. Can you explain that? Is it a case of deployment? Is it at all related to the slight internal combustion engine management that Honda seem to have asked for with Max's car.
PW: No, I think it is not due to the engine for sure. It is clearly due to the level of drag we run on the car. That is, it looks like, relatively to the others, higher. As you saw, we didn't change the rear wing compared to other tracks and I think the other changed, and that put them on top of the top speed range. But it's mainly due to that.
Q: (Dieter Rencken – Racing News 365) Questions for Pierre. The first one is, Max is obviously your lead driver; he's a world champion. Is it purely coincidental that as the car has developed it's come more towards him than it has to Checo? In other words, has it been more Max-centric? And the second question is: the two guys on either side of you have told us how much they've learned through having a difficult car. You've got a dominant one. Have you learned anything at all this year?
PW: I will answer the second question. It is clear that we learned a lot. For sure when you have a big problem you learn more, because you have to fix it. But, it's not like we didn't have problems this year, you know. We are fighting with a quite a high level of competition. Ferrari are very quick, even quicker than us for the first part of the season, even the second part. They had some issues in terms of reliability, but they are quick and they are still quick. Then we learn a lot. After, in terms of development of the car, it is more incidental. You know, when we develop the car, then you go for the best performance development, you know, it is suiting more Max, but it was not the purpose of the development. It was more developing the car.
Q: (Jon Noble – Motorsport.com) This year, there's been three different kinds of sidepod concepts, the 'inwash', the 'downwash' and the 'zero pod' or whatever the Mercedes version is called. In your head is there one version that stands out as the clear winner, so to speak, or do you think the jury's still out and we could still see a divergence into next season?
AS: I think the rules do change for next year, that's going to change how people are looking at developing their car. You'd always say that the fastest car is the one that's got the best concept, so, you know, today that's going to be Red Bull. Where that goes into next year it's difficult to say. And I don't think… Certainly we, as a team, have not fixed what our car is going to look like. We're still exploring different concepts. And that process will go on for some time, but we're just looking for what will give us the best development opportunity in those new regulations going forward.
TM: Obviously, through the development phase, we went two different routes. We actually design the chassis to take two different radiator installations. When the season started, we elected to go back to an earlier development route that we'd had, more akin to the Red Bull at the moment. But as Andrew says, regulations are changing next year. And we've learned so much during this year. But from a cost cap side of things, there's only so much you can actually do in-season. So now's the opportunity, over the winter, to decide with your simulation tools, obviously aerodynamically that's largely CFD and in the wind tunnel, what is the right way to go to get the most performance on the car and that's a process which is ongoing at the moment?
PW: I am not sure it's the best or worst concept, I think it is just one part of the puzzle, this kind of sidepod aspect, the invisible part. And for sure if you develop your car around a certain concept, if you change it, it will be difficult to find the benefit of it. I think you have to be very open minded on how you see the car and the concept of the car for the future. As Andrew mentioned, you know, the rules are changing next year. I'm not sure that everybody will converge to one, it's more how you see the new rules, how you try to sort out and what you try to achieve with a concept. Because it's one part of it. And then how make the floor around the car, the sidepod, after a certain level, how to try to fix or try to direct the flow.
Q; (Adam Cooper – Motorsport.com) How powerful is the tow here compared to previous years? Are we going to see the usual chaos at the end of qualifying with everyone getting in each other's way? Or can your guys afford to go on their own and get a clear, clean lap.
PW: Yeah, difficult to predict, to be honest. It's clear that, as we just said before, the car can follow another car closer, with these kind of rules, but the effect of the tow is also less than what we saw in the past. What we saw is, you can really gain by having a tow, but also you can mess your corner by having it. I think it will be less. It's just an opinion and we'll see how it will happen, but I think it will be less of an issue this year than in previous years.
Q: Tom, do you agree with Pierre? TM: Yeah, I do, largely. Obviously, it depends a little bit on the base efficiency of your car and the size of the rear wing you've got fitted, but I agree with Pierre that this year, the regulations are pushing today to be I think less of a tow festival as it has been in recent years.
Q: Andrew? AS: Yeah, I think the other thing we saw yesterday is the tyres need a pretty fast out lap. And when you had all the fun and games a few years ago, it wasn't just that you have bad track position, some even missed the flag, it's that you can't bring the tyres in well. And I mean, this year in general, the classic tracks, where you get that kind of thing of everyone trying to let someone else go in front, it hasn't been as tricky as it has before. And then when people have been burned by it and missed the flag, they make sure they don't do it again. So it does seem to have gotten sensible but, as you say, this is a track where you might see some of it.
Part Two: Franz TOST (AlphaTauri), Mattia BINOTTO (Ferrari), Mario ISOLA (Pirelli)
Q: Franz, we'll start with you. First please, a word on Pierre Gasly. He arrived at Monza late due to illness. How is he?
Franz TOST: He is very well. He drove yesterday in FP1 and FP2. He is in good shape, no problem.
Q: Now, Pierre scored points at Spa. Does that make you more hopeful for this weekend given the high speed nature of Monza?
FT: Yes, I just hope that the second car also scores points.
Q: Just tell us a little bit more about your preparations for the weekend, practice yesterday. Do you feel you have got the speed you need?
FT: In FP1, yes, we were there. FP2, we had some troubles with yellow flags and therefore we couldn't show the real performance. Pierre struggled a little bit with the set-up, which has been changed for today. And I hope that engineers found a good way and that the car shows a good performance today.
Q: OK, so let's hope we get a good performance from you guys today. I want to throw it back to Zandvoort now, which was a tougher weekend for you. First of all, can you talk us through Yuki's problem in the race. What happened?
FT: Yuki came in lap 43 for his second stop. We put on the Hard tyres and when he left the pits, he immediately said a tyre came loose. The engineer reacted correctly, telling him to stop the car. We checked in the meantime the data and we detected that all the tyres were tightened, there was no problem. Therefore, we said to Yuki, please come back because we want to change the tyres once more. He stopped and the tyres were dirty and b) the temperature from the tyres came down. He came in. We changed the tyres and when he went out once more, we saw on the data that the rear differential was broken. And this was also what Yuki felt already with the first pit stop. But it went step by step. The pressure from the differential came down step by step and therefore it was difficult to detect it immediately after the first pit stop. And the problem was quite simple – differential, and maybe to answer questions already now, we had no communication with Red Bull Racing during the race. Max Verstappen and Red Bull Racing do not need our help. They win by themselves and we need every point by ourselves. Therefore it was never programmed that we stop a car during the race, because Yuki was in a good position to score points.
Q: Franz, you've clarified the situation with Red Bull Racing in the race. But after the Grand Prix, there was a lot of negativity from fans, some of it aimed at you, some of it aimed at the drivers. What did you make of that? Was it a surprise?
FT: It was a surprise because I don't think that we made anything wrong. We were frustrated ourselves that Yuki could not finish the race because, as I mentioned before, he could have scored points and this differential failure was absolutely a surprise. We didn't have this problem before, and therefore I don't understand the reactions.
Q: Alright, and final one for me, Franz. There's continued speculation about your driver lineup next year. What's the latest on Pierre first of all?
FT: The latest on Pierre is that he has a contract with us, as I said already the last time. And regarding Colton Herta, it's a decision from the FIA whether he gets the Super Licence or not, and I hope that FIA will take this decision as soon as possible so that we know how to build up the team and where to go for next year.
Q: How to build up the team. Do you look at your Junior Programme? Is that a possibility? You had Liam Lawson in the car at Spa? Is he ready for Formula 1?
FT: This we will see. This is a decision from Red Bull, which driver they will bring into the team. But I think if it's not Colton Herta, then Pierre Gasly will stay and nothing will change.
Q: Alright, thank you very much, Franz. Mattia, let's come on to you. Let's start by talking about the celebrations taking place here. Seventy-five years of Ferrari in what is Monza centenary year? An extra special weekend for the team? Is it even more special than a typical Monza?
Mattia BINOTTO: It is. Obviously, coming here in Monza, it's always very special, but I think even more special, not only for the celebrations, but to see back our tifosi in the grandstands after two years of COVID. And to see the weekend sold out, adding extra grandstands, it's something which for us is incredible, and putting a lot of pressure, a lot of responsibility. It's an honour, but it's as well positive pressure, boosting the team, boosting good drivers and we will try to fight for the best.
Q: Alright, so a lot of fans are going to be here. What can they expect from Ferrari? It seems you had a good day yesterday.
MB: What can they expect? I think if we look back at our last races, the last three it has not been great. It was not great on the Sunday in Hungary. It has not been great at all in Spa, which somehow is a track that is the most similar to the one of Monza. And it has not been great on the Sunday once again in Zandvoort. So it's not our best moment in terms of form. I think we have to admit it. We have certainly analysed the data from the last races, try to address, try to improve. And if I look at yesterday, the free practices, certainly the feeling with the car has been a lot better compared to the previous one and the car balance seems to be to work a bit more. So overall, we've got a good feeling, but we know as well that Max was very, very fast yesterday. He has not done the best lap, but we believe he was faster than us. And the Mercedes, as usual, on the Friday are a bit behind but when it's time for the quali and the race, they are very fast and they have been faster than us in the last races. Charles has got a great opportunity tomorrow in the race, because he has, hopefully, no grid penalties. Here in Monza, it's not always obvious to overtake so, again, I think that for him it's a great opportunity. So we will try to do our best today in the quali and certainly once again tomorrow in the race.
Q: You say it's a great opportunity for Charles tomorrow, the implication being that you think you're going to be more competitive here than you were at Spa?
MB: We believe so. We believe so, because firstly we understood most of the issues of Spa, and we have addressed them. And yesterday I think it has confirmed that our car here in Monza will be certainly better than the one we've seen in Spa.
Q: A new power unit for Carlos this weekend. Is it a new spec?
MB: It is the latest spec that we got, as per regulation, no. So whenever you introduce a new power unit, it has to be at the latest. It is the same one in terms of specification that Charles introduced in Spa, so it's not a further, let me say, change to the one of Charles. Now, let me say, they are both of them with the same specification.
Q: Thank you. Final one for me, Mattia. Mick Schumacher and your young driver Academy. Why is that potentially coming to an end at the end of this season?
MB: As first, the Ferrari Driver Academy, for us, is a very important pillar of our team. We are investing a lot in it and we'll continue investing a lot on the Driver Academy. The reason for that is that we believe it's important to develop the best talent and look for the future, to try to find the best talent for the red car. So that's not a problem we certainly will end. On the contrary, I think we will continuously invest and improve the way we are managing it. With Mick, as we said at the start of the season, it's important for Mick this season to improve. We will in a few races sit down with him, make a balance of the season, and we'll do that as well together with Haas and decide for his best future.
Q: OK, thank you, Mattia. Mario, coming to you. Double celebrations for Pirelli – Monza centenary, Pirelli's 150th. What does it mean to you and to Pirelli this whole weekend?
Mario ISOLA: We started our 150 years celebration in January. It is a very important year for us and being in Monza without the COVID restrictions, with all these fans, is great. It's probably the first time I see so many people around. A lot of Red, as usual in Monza. I hope it will be a great weekend. The weather is good. So hopefully everything is going in the right direction. Tyres are performing well and I'm happy with the current situation.
Q: Can you elaborate now on a recent announcement that was made about 2023 tyre tests at Suzuka and Austin later this year? What's the plan?
MI: The plan is to test mainly compounds. We have the opportunity to use FP2 that will be 90 minutes and not 60, all the 20 cars running different plans. As usual, they are blind so teams are not going to know what they are testing. But that's really important for us, it's important to find new opportunities of testing because with such a busy calendar, with 24 races next year, it will be - I don't want to say - almost impossible to find the space to test but the European season is shorter. To stay on track Tuesday and Wednesday after the race is difficult. And so we need to find new opportunities. The teams were very collaborative with us in finding solutions and one solution is to test during free practice. I know it's a big effort from them because they are fighting for the championship and they are going to lose one session but it's really important for us to provide a product next year that is even better, compared to what we have this year. We are happy with the current product but we know that teams are developing the cars, performance is increasing. We need to reduce a little bit the understeer, we need to fine tune a couple of compounds and we need the final validation on track to be sure that we are going in the right direction to have even a better championship next year.
Q: And given that the tests are taking place during Grand Prix weekends, how does it work with the teams in terms of engine mileage for example?
MI: We are planning to give them run plans with a mileage that is similar to what they have during a normal FP2. All the teams will run the same number of laps with blind prototypes, as I said. We are trying not to change too much the construction during this test because they set up the car for the race weekend so it's important that we don't have a complete different construction, and we oblige them to change too much the setup of the car. So working with the teams, we are trying to find clever solutions in order to give us the possibility to test and not to disrupt too much the weekend for them.
QUESTIONS FROM THE FLOOR
Q: (Jon Noble – Motorsport.com) Mattia, there were phases this season where the Ferrari was very good on its tyre life and it seemed well-balanced, but this has obviously gone away the last few races. Do you have an explanation yet as to why that was? We saw Carlos testing an old floor briefly yesterday. Is there a suspicion that maybe your aero development has taken the car out of the right window?
MB: Yeah, if we look back at the last races, where in terms of tyres degradation we have not been the best, we certainly had issues with the car balance and having an open balance, medium-high speed to low speed corners generated overheating into the tyres themselves which somehow then brings to the degradation. So, we know that the car balance was not the right one. The reason of the poor car balance was due to aero developments that brought us there. It was a question mark for us. The reason why we did the test yesterday here in Monza, even if maybe Monza is not the best circuit to do such a test, but we did it, we did it to collect data, to analyse them once back at the factory and try to have a good explanation for what happened which at the moment we do not have as a complete and final answer. So we are still in the - let me say - in a path of analysing, understanding and hopefully addressing it for the future.
Q: (Dieter Rencken - Racing News 365) Mattia, your press office this morning distributed some answers that John Elkann gave during an interview and in that, John Elkann says that 'I believe that before 2026, Ferrari will once again win the Constructors' and Drivers' titles with Charles Leclerc in pole position.' Is there a bit of that… four seasons away? Is there a bit of lack of confidence at the top level about the short and medium terms?
MB: No, no at all. I think it's more managing as far as the expectations but more than that, I think what he said precisely it's 'before 2026' so from now to 2026 and no doubt that the ambition of the team is to do it as soon as possible. On the other side, if we look at the current season, we are fully aware that there are still steps which are required to be somehow in the position to win a championship. Ferrari has done, I think, an enormous development in terms of performance from the last season to this one and if we look back at the… at least for Ferrari, you need to be back many years to see such a big development. So I think overall, the team did a fantastic job in developing the current car but still, there is situations as first I think the reliability because the reliability cost us at least a couple of victories and in order to win championships, you need to be reliable, no doubt. Race management there as well: strategy, pitstops certainly areas of improvements are required. I think during the race weekend, you may always do mistakes. I think being perfect is almost impossible. You need to take decisions, real time at the pit wall but what needs there to be the best and the fact that we're still making mistakes means that there is an area of improvement. So the team overall is a great team. It has proved (that) doing such a great car but certainly we are aware - as I said - that still there are steps of improvements which are required to win the championship and how long it will take back at the factory, here at the racetrack, we are all working very hard to be there as soon as possible. That's why I think as well that the final part of the championship is important for us, it's important because we need to prove to ourselves that we are capable of addressing mistakes and improving furthermore, and that will be important too for the next season as well. So finishing well the season is important for the next one and furthermore for the following one. So it's a continuous progress, it's a continuous process of improvement on which we are but we are not too distant from where we need to be and I think it's… by continuous working as we've made in the last few seasons, I'm pretty sure that these are very soon.
Q: (Chrstian Nimmervoll – motorsport-total.com) Mattia and thanks, Dieter for reading out the quote. Mattia, the quote says with Charles Lecerc on pole position but doesn't mention Carlos. Does that mean you have a designated number one and number two driver now?
MB: No, doesn't mean that. I think that what our chairman said if you look at the current season, Charles on average has been faster than Carlos and has been most often on pole position but the ambition of the two drivers, the final ambition is to win, for both of them, the championship and I think Carlos is a strong racer. He has proved it last year, in the past seasons and is still proving this season that he's a good racer. He is scoring a lot of points on Sunday, he's a good learner and he's fast as well so I think it's fair, as a team, to give them equal chance, certainly at the start of the season and through the season. If necessity will be there, we may designate who's got the most opportunity to win.
Q: (Masahiro Owari – Formula Owari Masahiro) Mattia, after the Dutch Grand Prix, you described to know that as a tsunami. I understand, it's kind of a joke, but so many Japanese people are very surprised and very disappointed because there are so many victims of tsunami in Japan. Are you willing to apologise to victims?
MB: Yes. Certainly I need to apologise and it was a mistake by using that word. It was no intention to do any anything wrong and very close to the victims which I honestly I realized. So it was really bit too... I think that Tsunoda is a fantastic driver, is a great man and we've got a good relationship between the two(of us). And that's a way that we simply call him in a way, to… as you said, it's a simple joke, but it's a bad joke.
Q: (Adam Cooper – Motorsport.com) Mattia, you mentioned the investment that Ferrari makes in the driver Academy in Formula 3 and Formula 2. Given that, what are your thoughts on the FIA potentially using force majeure to get Colton Herta a Super Licence? And secondly, can you confirm where Robert will do his FP1s because obviously you're running out of races? Do you see Robert as a future Ferrari race driver or is it just about correlation with the simulator and so on?
Q: So, as first, as you said, we are investing a lot in our Ferrari Driver Academy and continue to do so. I think force majeure cannot be used for Herta. That will be a completely wrong approach. Regulations are in place in order to protect our sports and make sure that we're making the right process and choices for our sport itself. So Herta may participate in the championship, (when) he's got what are the requirements to do so and not differently. So I think that's very important and we will certainly overview what FIA will do in that respect. And I think each single team will do so because it's for the importance of our sport. We cannot have force majeure or whatever are the situations, which is not a force majeure, certainly in that case. So Robert will have two free practices from now to the end. When, I don't say… maybe I'm wrong but I think it's Austin and Abu Dhabi but let me double check and confirm. Robert is a fantastic driver. I think he's very fast, especially in an F1. Whenever he drove an F1 he has been very fast with the F1 itself. There are drivers that maybe are a great in F3, F2 and then are not good enough in the F1. I think Robert is one of the opposites. He has been great certainly in F3, F2 but he's very, very strong in F1. And so it's a shame for him not having any seat at the moment. This season he has worked a lot at the simulator. He has worked a lot helping our team in developing the current car. I think as a driver he has improved he has developed his own skills and today he's a lot more mature, even to a year ago. And so I think he's a drivers that would deserve a seat. We know it's very difficult right now in this situation, but hopefully in the future that may happen.
Q: (Matt Kew – Autosport) Mattia, whether you felt under pressure or not, has it been a relief to have John Elkann come out so publicly and say I think, he has great faith and trust in you? And also how frequent is your dialogue with John as well?
MB: Is it a relief? First, I know and the team knows that we've got the full support of our chairman so we do not need an article or an interview to know that so we got - that was a question - yes, we've got continuous - let me say - discussion with him. We are continuously in contact. We are commenting races, post-race. We are discussing race preparation, so he's a person that is certainly a lot interested in what we are doing and supporting the team itself. Is it a relief? I think more for external – let me say - judgements rather than internal, so internally we were focused, we were okay and had no concerns but seeing such an interview certainly is great because it's somehow confirming what we already know.
Q: (Claire Cottingham – Racefans.net) Mattia, I just wondered what reassurance are you giving the drivers? Obviously when we speak to them after the race, with these mistakes that are happening, how can they have faith that they won't keep reappearing and have this repetition? How's that faith working from the drivers? And what reassurances are you giving them that these mistakes won't happen again?
MB: As far as the drivers are part of the project, as they are no external people, simply being there participating but not being involved, they are involved in all our process of improvement, they are involved in our discussions, they are involved in our review post-races and they are involved real time during the race weekend, whatever we are doing so on the strategies, they are involved in the race, in the discussions that we got on the Sunday morning, and as well during the race itself. So I think being so involved, they are part of it and they are even protagonists so it's not a matter of giving them assurances, it's a matter of keeping them involved, making sure that the team is capable of improving, giving them the full support to do so and keep the confidence in what we are doing because once again, as I said, if I look at where we were, where we are today, the team has done a lot of progresses and no reason they cannot do even more in the future.
Q: (Edd Straw – The Race) Franz, on the Colton Herta Super Licence issue, although it's a Red Bull thing, I'm sure you're engaged in the process as well. It does seem that he doesn't… he definitely doesn't have the Super Licence points, the force majeure case or the circumstances outside his control, don't seem to apply given that he had normal seasons in that time that COVID wasn't applying, so what needs to happen for him to get that Super Licence? Does he need a dispensation? Do you need a rule change? And also as part of that, are you planning on running him in FP1 sessions to help get the numbers up?
FT: This is a question you have to ask the FIA because there's a regulation and if the FIA wants to change anything, then this is one side. We, from our side, will support it of course. If it's necessary to run in FP1 then we will run him in FP1. Yeah, we will do everything what is being requested.
Q: Has that been discussed, the FP1s?
FT: No, not until now.
Q: (Jon Noble - Motorsport.com) On Yuki, everyone knows Yuki is quite a fast talent but he's picked up a grid penalty for this weekend for too many reprimands, another penalty for ignoring yellows. He hasn't scored points for a while. How do you rate his development this season? Are there any concerns or alarm bells ringing? He's not making the progress you hoped for?
FT: His performance is increasing. Look to the qualifying: in Zandvoort, look to FP1 here in Monza. He is in the car he is doing a really good job. He has just to get under control his emotions and he must be more disciplined because to ignore a yellow flag in FP2 is not clever. I understand that it's difficult in qualifying, maybe sometimes in the race but in a free practice session you in any way have to accept yellow flags and have to react in the correct way, which means you have to slow down.
Q: (Dieter Rencken – Racing News 365) Franz, yesterday Porsche issued a press release saying that they were no longer in this joint venture with Red Bull which of course is your parent company. The chances are you'd have had that that power unit from '26 onwards. What does this do for your team? Do you just fall in line with whatever Red Bull Powertrains does or are you free to go elsewhere? What's the situation?
FT: No, we will do what Red Bull Racing is doing and we will get the engine which Red Bull Powertrains will provide us.