Fifth-placed Magnussen shocked by Haas qualifying pace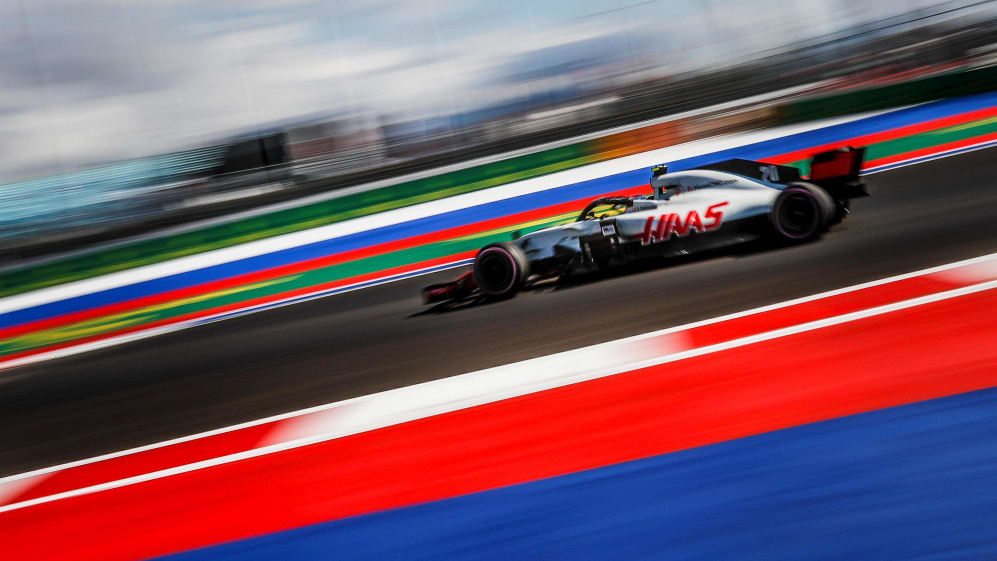 Force India, Sauber, Toro Rosso – all have looked racey at the front of the midfield during the Russian Grand Prix weekend so far. Not many people, however, had their eyes trained on the Haas of Kevin Magnussen in the Q3 segment of qualifying. That was until the Dane pulled a stunning final lap out of the bag to wind up P5 on the grid behind the dominant Mercedes and Ferraris.
No-one was more shocked by the sudden turn of speed than Magnussen himself, with the newly re-signed Haas driver ending up a comfortable 0.232s ahead of sixth-placed man Esteban Ocon in the Force India.
"I didn't actually think we had that kind of pace," Magnussen revealed after the session. "I thought we'd be very, very close with those guys and even Sauber looked a bit tasty at points.
"But for us, a very good day. It was good to get that last lap."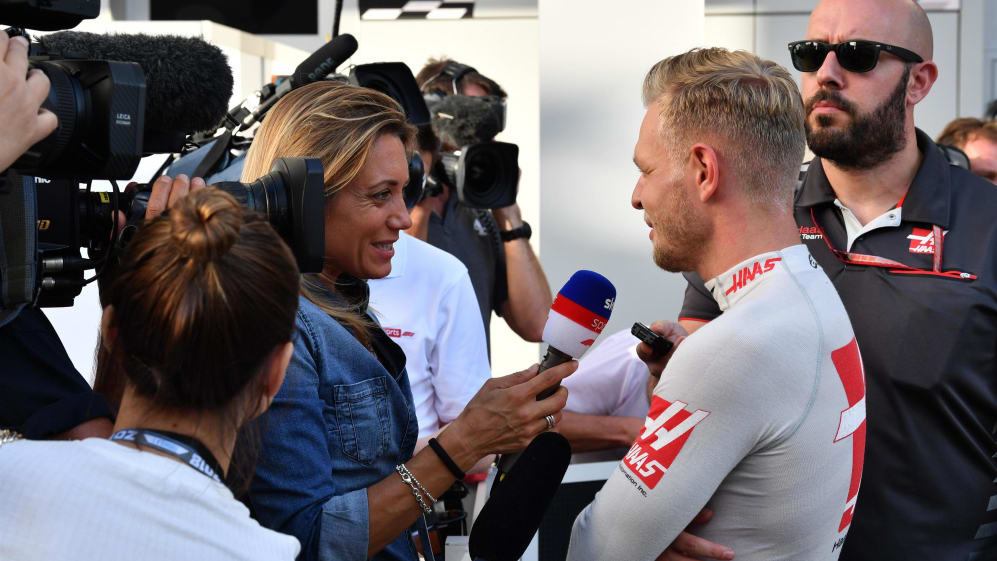 With his fifth place, Magnussen equalled his best grid slots of the year from Austria and Germany, while he was joined in the top 10 by team mate Romain Grosjean to double the fun for Haas. But there were a few potential clouds looming on the American squad's horizon ahead of the Russian Grand Prix...
One of those were Renault, who opted not to run in Q2, allowing their drivers to start 11th and 12th (once Daniel Ricciardo, Max Verstappen and Pierre Gasly had been relegated to the back of the grid following their engine penalties) and thus choose the optimum tyre strategy for the race.
Magnussen and Grosjean, meanwhile, will have to start the Grand Prix on the fast-degrading hypersofts. That, coupled to Haas' poor long run pace from the free practice sessions, could give the American team a few headaches on Sunday, as they seek to hunt down Renault's fourth place in the constructors' standings.
"We'll see tomorrow on the hypersoft tyre how it goes," said Magnussen. "I think most people are a little bit nervous about that. Hopefully it will be the same for everyone, that everyone is struggling a bit. But definitely it's going to be a tricky stint and then we'll go to, most likely, the softs after that and it should all be fine.
"[Yesterday] we managed to make [the hypersoft] last long but it wasn't particularly fast so we need to have a bit better pace tomorrow if we want to be competitive," he added. "The track usually is a little bit better in the race and that means the tyres are a little bit easier to make last.
"It should be a good chance of scoring points tomorrow hopefully and get back in the fight for fourth."