Feature
Find out which exclusive club Verstappen joined in Austria – and who is in it with him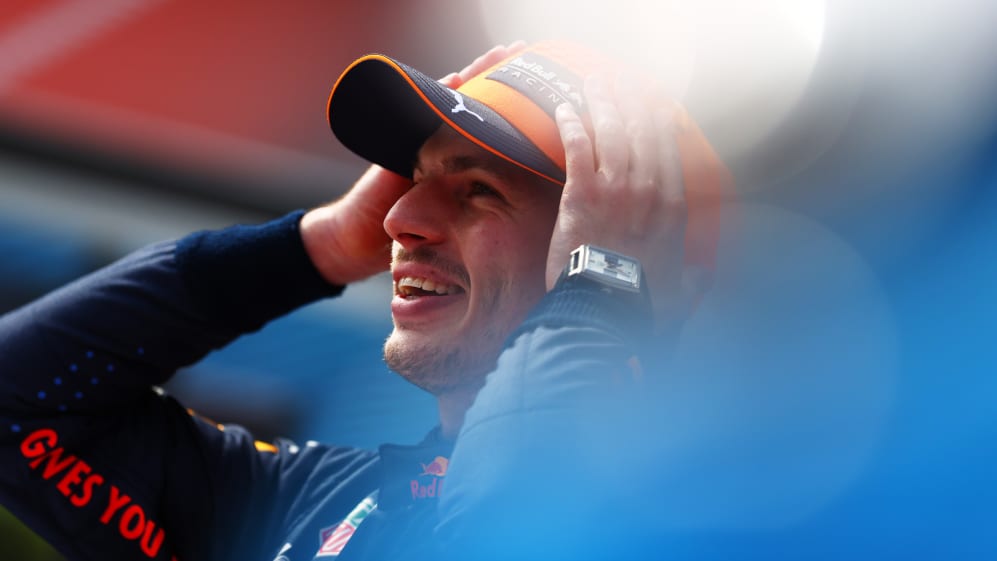 At last weekend's race in Austria, Max Verstappen picked up a third straight win and extended his championship lead over Lewis Hamilton to 32 points. But what you might not know is that he also joined Hamilton in becoming a member of a prestigious club: The Grand Slam winners club. Only 25 drivers in history have scored a 'Grand Slam', taking pole position, fastest lap and race victory, having led every single lap. So aside from Verstappen, who are the other members?
Jim Clark - 8 Grand Slams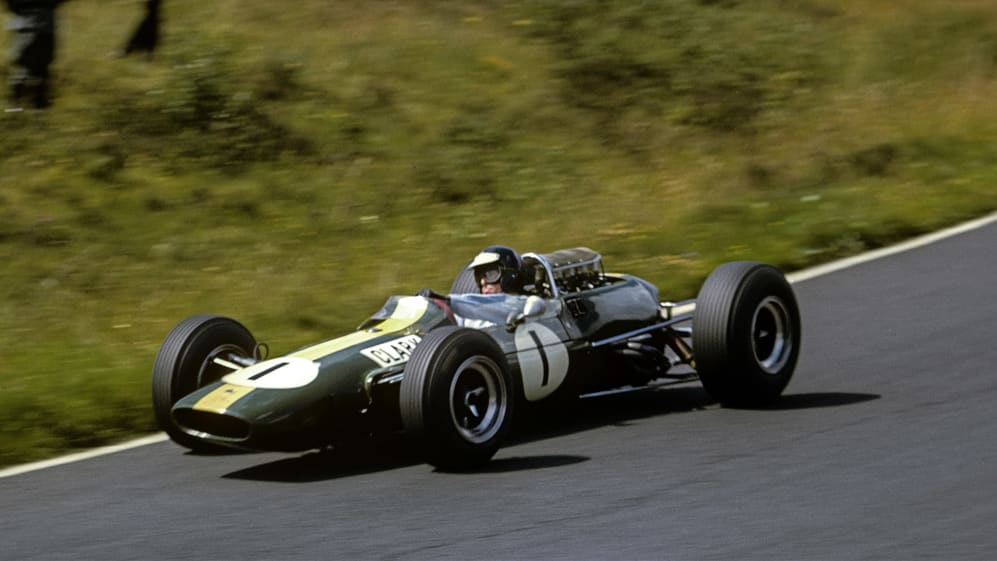 Widely regarded as one of the quickest drivers in F1 history, there were many weekends when Clark - armed with the latest and greatest Lotus machinery - was simply untouchable. The unassuming Scot completed the first of his record eight Grand Slams (or Grand Chelems as they're sometimes known) on British soil at Aintree in 1962 and his last at Germany's daunting Nurburgring in 1965 (above).
The question is: how many more would he have claimed with better reliability or if he hadn't been killed in a Formula 2 crash at Hockenheim in 1968?
Lewis Hamilton - 6 Grand Slams
Until 2014, Lewis Hamilton was in that rare group of drivers (including Alain Prost, Keke Rosberg, Jenson Button and Kimi Raikkonen) who had won a world title but never recorded a Grand Slam. He's since bagged six - the first at Malaysia in 2014 and the latest in Abu Dhabi in 2019 (above). With a new two-year Mercedes deal in his pocket, could Hamilton one day match (or even surpass) Clark's once seemingly out-of-sight record?
Alberto Ascari - 5 Grand Slams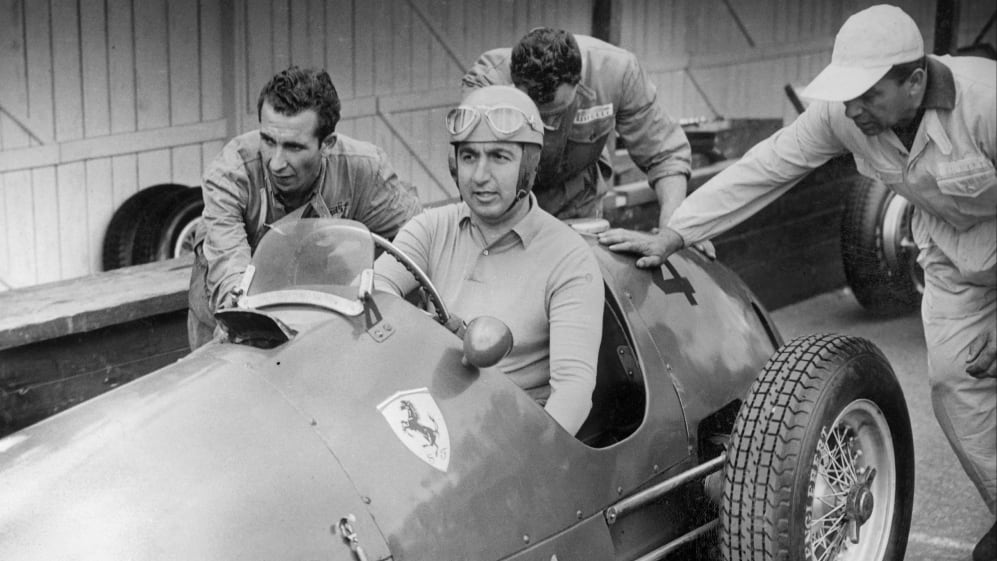 It goes down as one of the greatest purple patches in F1 history: between the summers of 1952 and '53, Alberto Ascari and his invincible Ferrari 500 won 11 of the 13 World Championship Grands Prix they entered - five of them in Grand Slam style. What's more, three of the indomitable Italian's slams were completed in marathon races that took over three hours to complete.
Michael Schumacher - 5 Grand Slams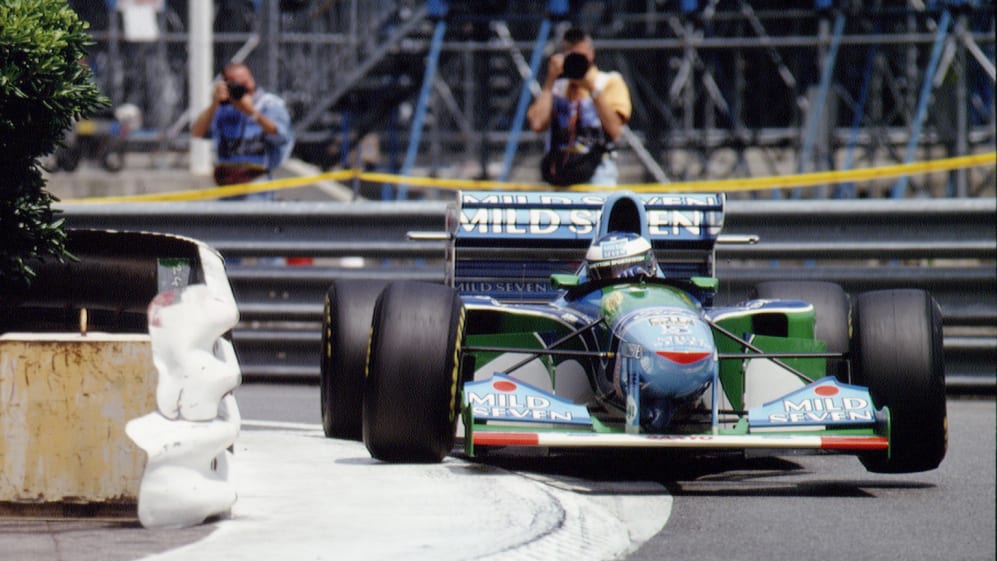 When it comes to hat-tricks (win, pole position, fastest lap), the great German is well out in front of the opposition with 22 - 11 more than Jim Clark. But Schumacher 'only' managed to convert that dominance into five Grand Slams, with the first coming, perhaps significantly, at the 1994 Monaco Grand Prix - the first race after Ayrton Senna's tragic death (above).
He'd repeat the trick two races later in Canada, but it would be a further eight years until he'd get another, this time with Ferrari in Spain. Schumacher's final two slams came during 2004 - a year in which he dominated the championship, taking 13 wins from 18 races.
Jackie Stewart - 4 Grand Slams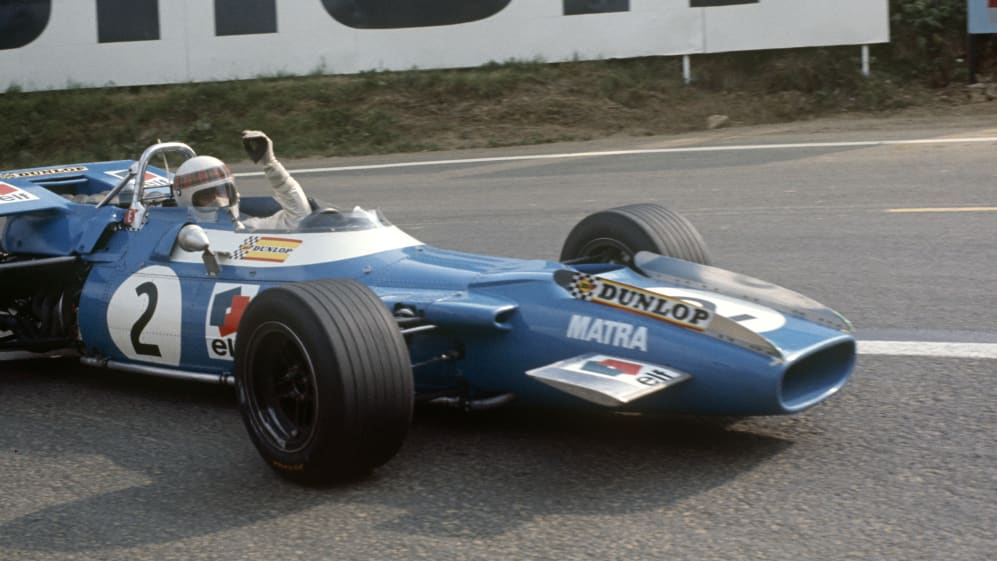 Another serial winner who, like his great friend Jim Clark, had Grands Prix when no one could get close, Stewart completed four 'perfect weekends' in his illustrious career. The Scot's first slam, at Clermont-Ferrand in France in 1969 (above), was arguably his most dominant - driving his Cosworth-powered Matra, Stewart took pole by nearly two seconds and won by nearly a minute.
Ayrton Senna - 4 Grand Slams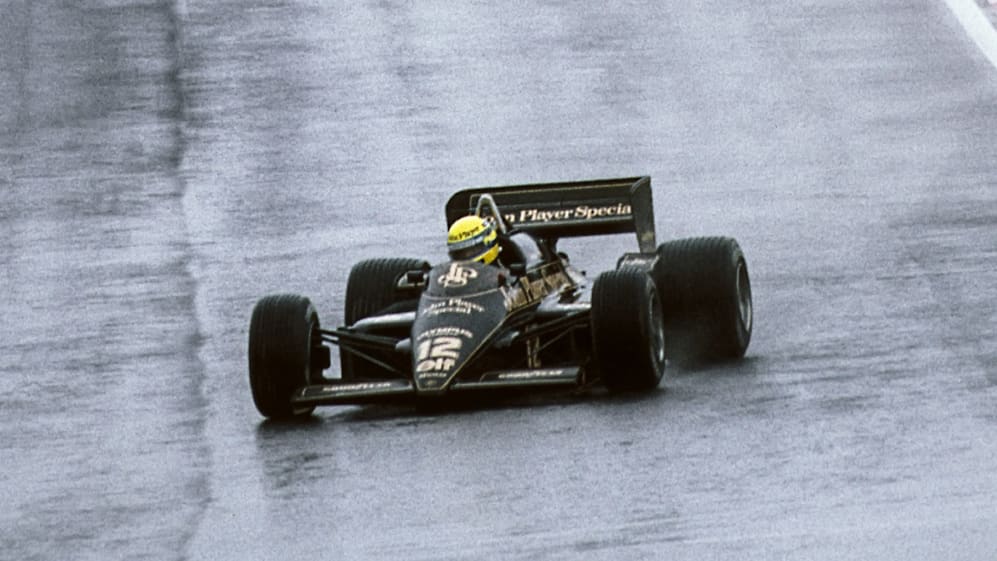 For a driver of such otherworldly talents, it's perhaps surprising that Senna scored just four Grand Slams, but that speaks as much for the competition the Brazilian faced as anything else - after all, his great rival Alain Prost didn't complete one in his own incredible career.
It's also worth noting that Senna is one of only two drivers - the other being Nelson Piquet - to have completed a Grand Slam on the same day as taking his first ever Grand Prix victory (above).
Nigel Mansell - 4 Grand Slams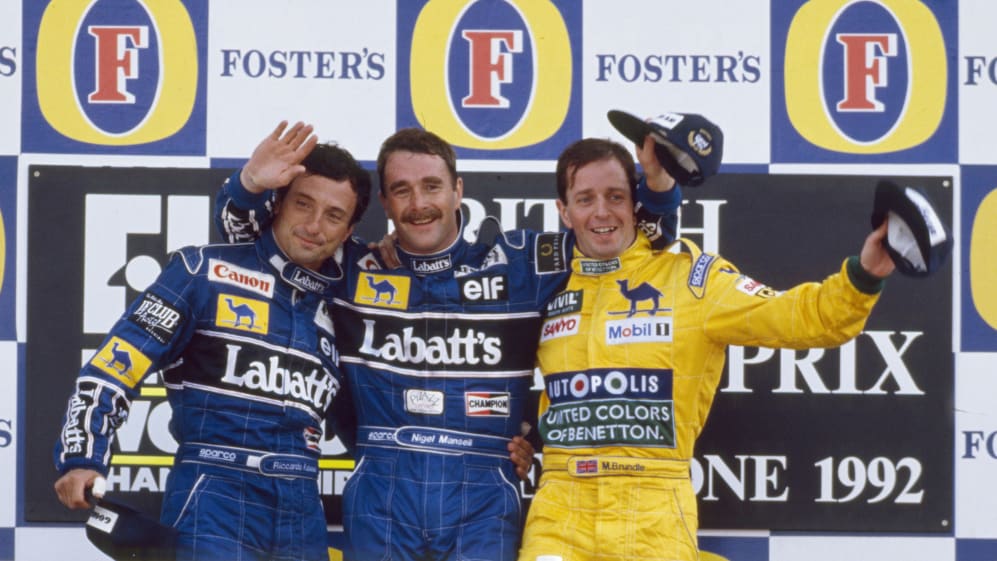 Few drivers have enjoyed such a special relationship with a car as Mansell did with Williams' FW14B, so it's perhaps unsurprising that three of the British charger's four Grand Slams came in that most magnificent of machines (with the other coming in its predecessor, the FW14).
Mansell, of course, was also known for excelling on home soil, and it was at Silverstone in '91 and '92 (above) that he completed his first and last slams.
Sebastian Vettel - 4 Grand Slams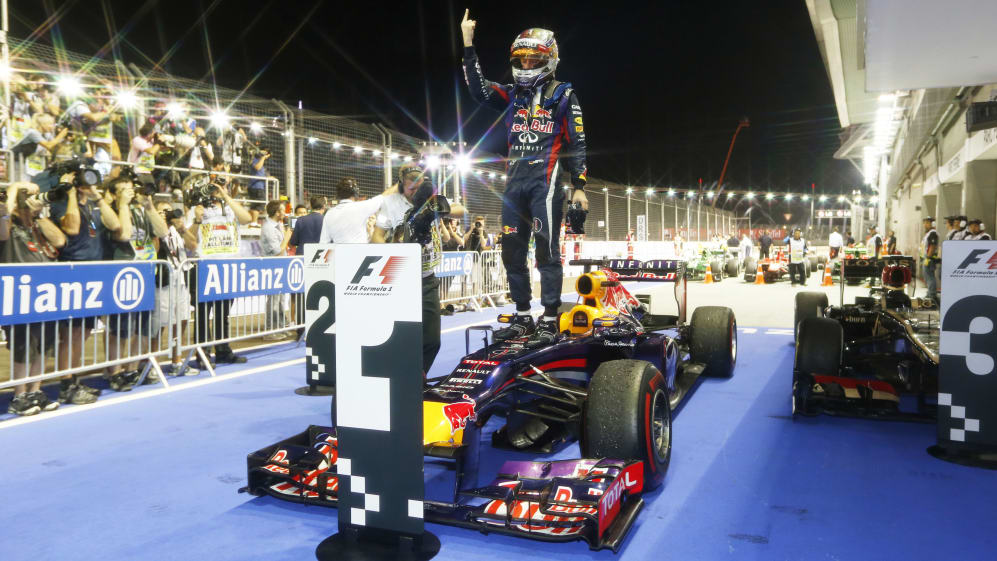 Vettel was famously so keen on racking up statistics during his Red Bull days that he would frequently pump in a fastest lap in the closing stages of a race when he most probably should have just been nursing his car to victory. The approach may have put a few extra grey hairs on Christian Horner's head, but it also helped the German complete four Grand Slams in three years.
Nelson Piquet - 3 Grand Slams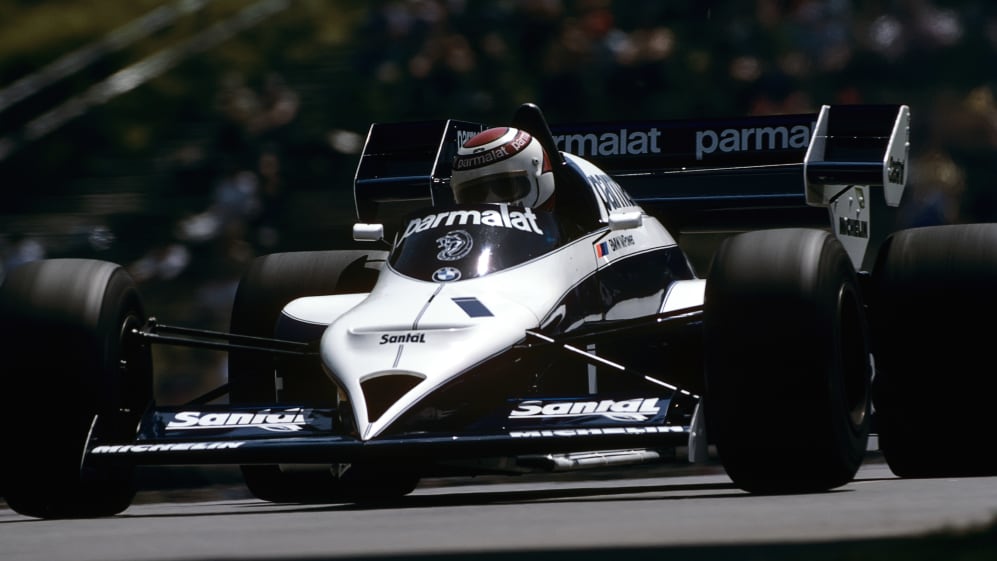 Like Senna, Piquet completed his first Grand Slam with his maiden victory, which in his case came at Long Beach in 1980. The Brazilian's second came in Argentina a year later, but only after a slow-starting Piquet had passed Alan Jones midway around the first lap - a move that kept him on course to lead every lap.
Juan Manuel Fangio - 2 Grand Slams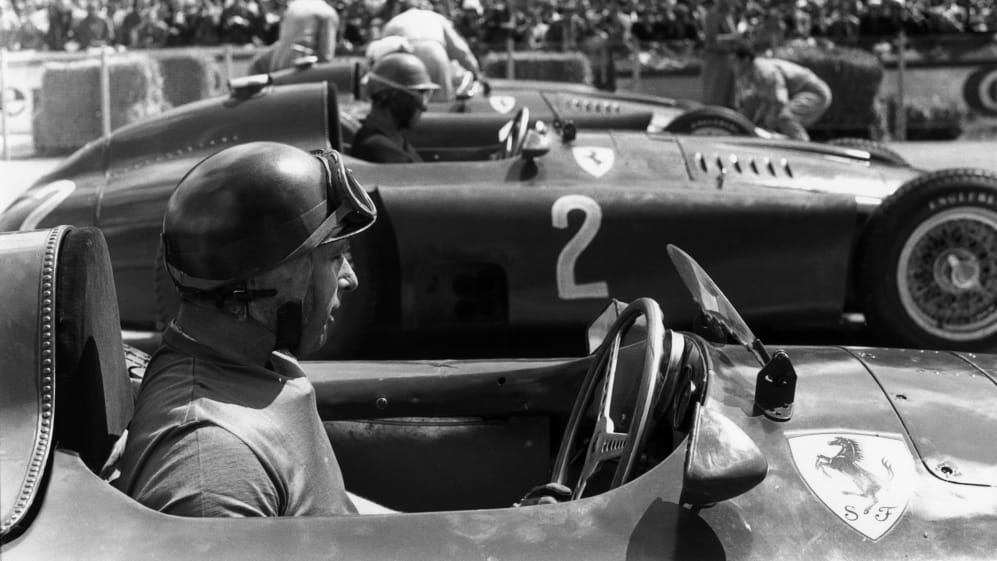 The Argentine maestro won three more world titles than he completed Grand Slams - proof if ever it were needed that domination can be exerted in a variety of ways.
Fangio's first slam came at Monaco in 1950 when the majority of his rivals were eliminated in a first lap crash at Tabac, caused when a strong wind blew seawater onto the track. His second and final one came with an imperious performance at the Nurburgring in 1956 - scene of his career-defining drive a year later (above).
Jack Brabham - 2 Grand Slams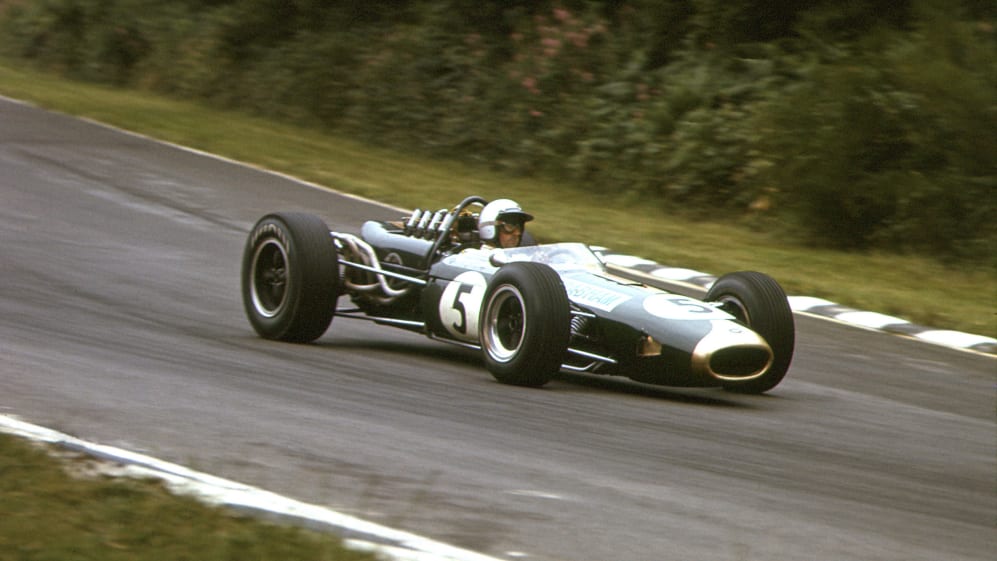 Like Fangio, Brabham's pair of Grand Slams came six years apart. The first was amid awful circumstances in Belgium in 1960, on a weekend in which two drivers - Chris Bristow and Alan Stacey - were killed and two others - Stirling Moss and Mike Taylor - were seriously injured.
Black Jack's second came in happier times at a soggy Brands Hatch in 1966, and remains the only Grand Slam recorded by a driver in a self-built car (above).
Mika Hakkinen - 2 Grand Slams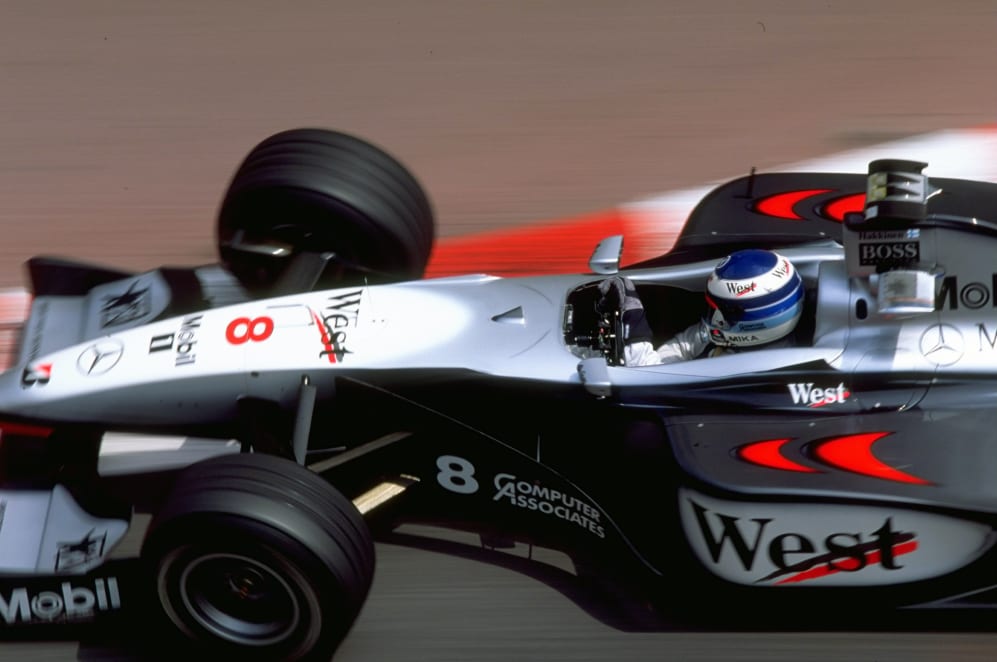 Three Finn's have won the world drivers' title, but only one - Mika Hakkinen - has the distinction of having claimed a Grand Prix Grand Slam. Both of the Flying Finn's perfect weekends came in his first championship-winning season in 1998 - the first in Brazil and the second at Monaco (above).
THE ONE-TIME GRAND SLAMMERS
Mike Hawthorn - 1 Grand Slam
The British racer with a penchant for competing in a bow tie claimed his solitary Grand Slam in France on the way to the 1958 drivers' title, but again it came amid tragic circumstances, with Ferrari team mate Luigi Musso losing his life in the same race.
Stirling Moss - 1 Grand Slam
The nature of Stirling Moss's only Grand Slam - in Portugal in 1959 - was so emphatic that you wonder why he didn't do it more than once: on pole by two seconds, fastest lap by nearly the same margin and a full lap ahead of second place at the chequered flag. Moss famously never won the world title. It's a matter of record that everyone on this list with two or more Grand Slams has…
Jo Siffert - 1 Grand Slam
Devilishly fast in sportscars, as well as behind the wheel of an F1 car, Seppi (below) - as he was affectionately known - took his only Grand Slam at Austria's Osterreichring in 1971 after brilliantly beating the dominant Tyrrell-Ford of Jackie Stewart to pole position in qualifying.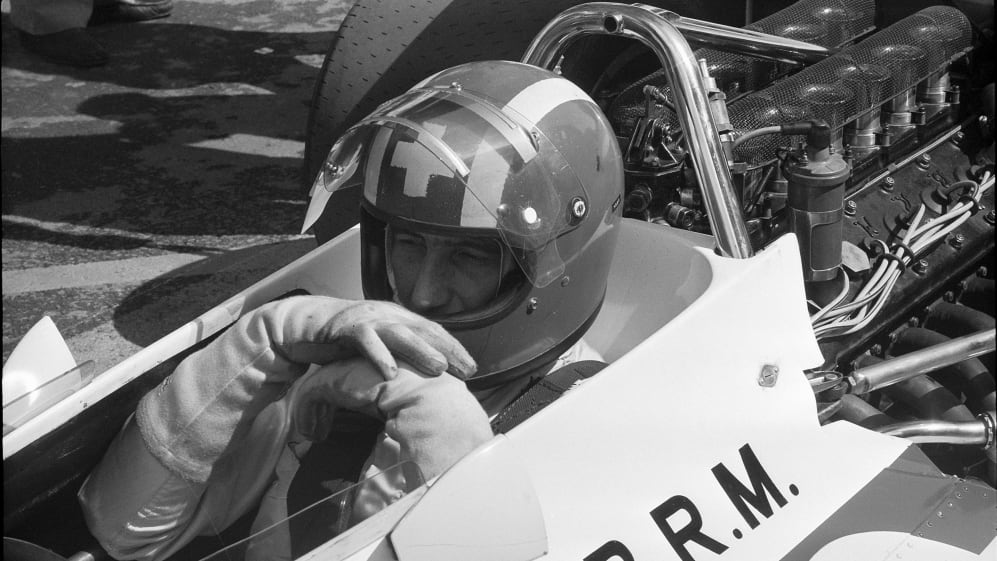 Jacky Ickx - 1 Grand Slam
Back in 1967 Ickx had caused a stir when he qualified third fastest at the Nurburgring driving a less powerful Formula 2 machine. So it seems appropriate that the Belgian's only career Grand Slam came at the same German circuit, in 1972 at the wheel of a Ferrari.
Clay Regazzoni - 1 Grand Slam
On his day, the hard-charging Regga was as quick as they came - and never more so than at Long Beach in 1976 where the Swiss racer took the first ever F1 pole at the circuit before beating team mate Niki Lauda to victory by 42s to complete his only Grand Slam.
Niki Lauda - 1 Grand Slam
Like Regazzoni, Lauda scored his only Grand Slam in 1976 in what turned out to be the most tumultuous season of his career. But before the fiery Nurburgring crash, the last rites and the incredible comeback, there was Zolder and a dominant Lauda-led Ferrari one-two.
Jacques Laffite - 1 Grand Slam
To the surprise of many, Ligier marked themselves out as the team to beat at the beginning of 1979, with Jacques Laffite collecting pole position, fastest lap and race victory at the season opener in Argentina. Two weeks later the Frenchman went one better, leading every lap in Brazil to claim a remarkable hat-trick/Grand Slam back to back.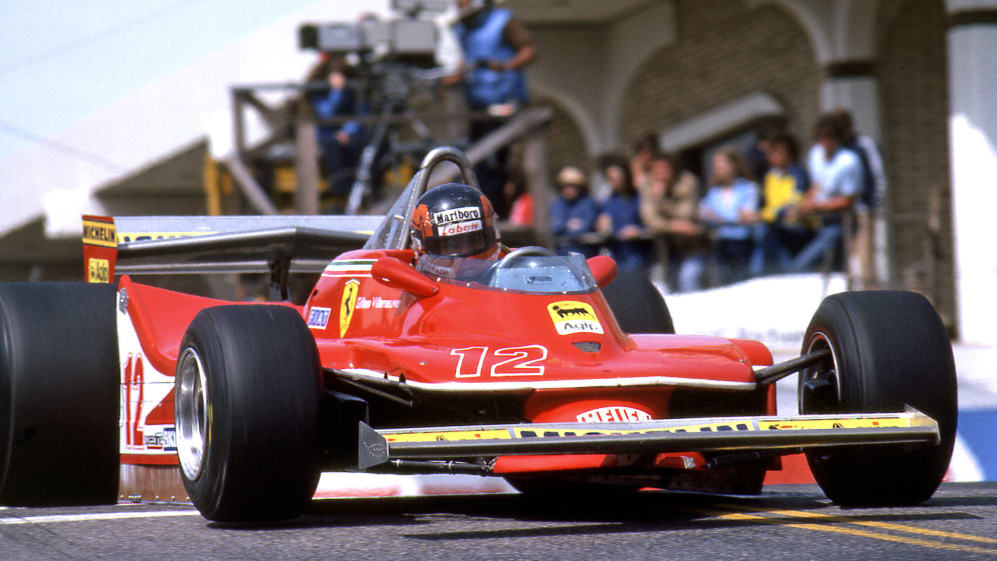 Gilles Villeneuve - 1 Grand Slam
Having collected his maiden Grand Prix win on home soil at the tail-end of 1978, the superfast French-Canadian (above) secured his only Grand Slam exactly six months later, converting a first pole position into victory at Long Beach in 1979.
Gerhard Berger - 1 Grand Slam
The effervescent Austrian hit a rich vein of form at the end of the 1987 campaign, leading all but one lap from pole position on his way to victory in Japan, before following that up with a Grand Slam two weeks later in Australia.
Damon Hill - 1 Grand Slam
The Hungaroring played host to some of the greatest moments in Damon Hill's career, including his first F1 victory (in 1993), his miraculous near-win with Arrows (in 1997) and his only Grand Slam (in 1995).
Fernando Alonso - 1 Grand Slam
Like Hill, Alonso's sole Grand Slam came at a track with which he will always be synonymous - Singapore. But unlike his victory in 2008, there was no whiff of controversy in 2010 when he ignited the title race with a pulsating, pressure-absorbing win from pole.