Feature
F1's Best Drives #5 – Fangio's race of a lifetime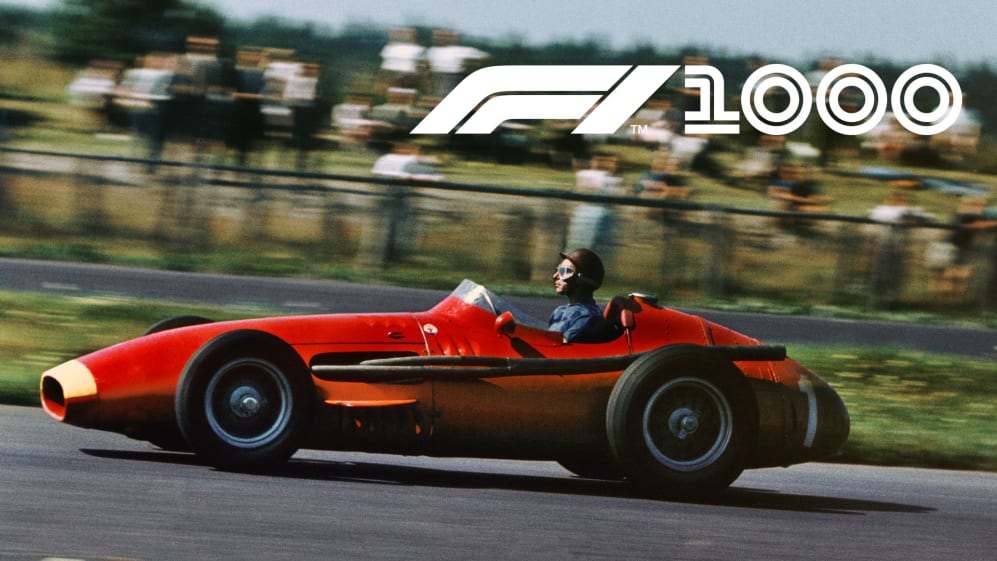 The upcoming Chinese Grand Prix will be the 1,000th race in the world championship's glorious history, and in celebration we're counting down the 10 best performances of all-time, from virtuoso drives to brilliant comebacks. And who better to curate our list than Hall of Fame journalist David Tremayne, who has been on the ground at more than half of all of the F1 races run to date. Here, he relives arguably the greatest race of Juan Manuel Fangio's career at the Nurburgring in 1957 – a drive so good it gave the legendary Argentinean insomnia…
Who:
Juan Manuel Fangio
Where:
Nurburgring, Germany
When:
1957
Race number:
62
He had never, he admitted, driven so hard in his career, and never would again.
When a driver of Juan Manuel Fangio's calibre made such a statement, it was confirmation that his drive to victory in the 1957 German Grand Prix – the 24th and last success of his illustrious career, which clinched his record fifth World Championship title – you understood that this had indeed been his Day of Days.
Even in those formative years of the championship, strategy and tyres were crucially important. Ferrari, with fated young hotshoes Mike Hawthorn and Peter Collins in their 246 Dinos, ran on hard-compound Englebert rubber; Fangio, in his Maserati, used softer Pirellis. Thus Maserati decided on a ploy that would take all of the Argentine great's talent to pull off. While the Ferraris would run non-stop, he would start with half a tank of fuel, drive like the wind to open a gap, then make a pit stop to top up and take on fresh tyres.
READ MORE: F1's Best Drives #6 – Villeneuve wrestles unfancied Ferrari to victory
Hawthorn and Collins got away faster, but with his lighter car Fangio had powered into the lead by the third lap and proceeded to draw away.
He had opened an advantage of almost half a minute when he dived into the pits on the 12th lap. The Maserati mechanics refuelled the 250F and threw on new rubber, but whereas they had completed the work in 30s during practice, under pressure in the race – and delayed by the need to tighten the seat – the work took 52s. By the time Fangio had rejoined, with only eight laps to go, Hawthorn and Collins were 51s ahead of him.
For the first two laps Fangio made no inroads at all – but then he moved into another dimension
For the first two laps he made no inroads at all, and the Ferrari pit signalled that to its drivers. But then Fangio moved into another dimension. In the cockpit, he drove like a man possessed, cutting corners, taking them a gear higher than he had ever tried to before, taking risks he had never previously considered.
Incredibly, he began slashing 10s a lap off the two friends as they pushed on ever harder. Of course, Ferrari gave them further pit signals, but with a 14-mile lap in between information, they were unaware for much of the time just how fast their rival was closing.
Eventually, they could see the red and yellow snout of the Maserati in their mirrors – and the moment he closed upon them, Fangio took no prisoners.
READ MORE: F1's Best Drives #7 – Lauda's barely believable Monza comeback
Going into the last lap, he slid past Collins, only to lose the place as he ran wide. But as they went side-by-side into a downhill bridged corner, which narrowed like a chicane on an old Scalextric track, Fangio outbraved his way back past the Englishman. Now only Hawthorn stood between him and victory, but he could offer no resistance either as Fangio beat them both to the chequered flag.
As proof of how just hard he drove that day, his fastest lap beat his pole position time – by eight seconds…
"I made such demands on myself that I couldn't sleep for two nights afterwards," he'd say. "I had never driven as I drove then, but I also knew I'd never be able to go so fast again – ever."