Feature
Find the perfect present for your favourite F1 fan in our Christmas gift guide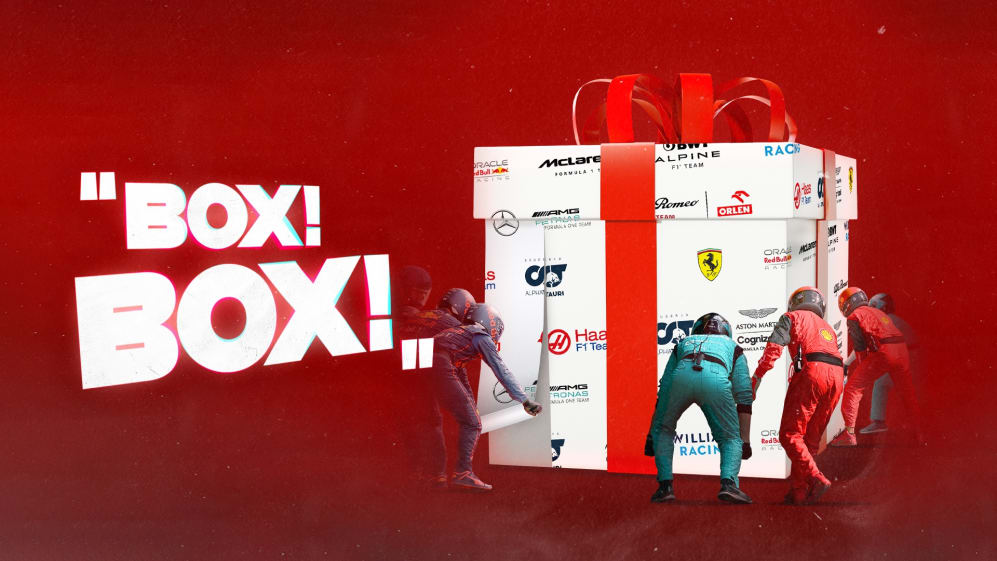 Christmas is a fantastic time of year when families get together, works stops for a day or two, and we treat ourselves to some festive food to mark the occasion. The only downside is having to come up with gift ideas for your loved ones that won't have them rushing to the returns department on Boxing Day.
But have no fear, we are here to help – and have tons of Christmas present ideas that the Formula 1 fan in your life will love…
Collectables
Topps
You can all gather round the kitchen table playing the Official Formula 1 Trading Card Game this Christmas thanks to F1 Topps' Turbo Attax 2022 Exclusive Jumbo Box and starter packs. Tap here to orders yours now.
Mighty Jaxx
Or you could kick-start a friend's collection of the 2022 drivers limited edition top figures, designed in the timeless art style of YARMS Studio – a collector's must-have for any F1 fan.
Merchandise and Accessories
Asprey F1 range
Perhaps you want to get some very special Christmas crackers to go with your lunch this year, complete with extra special F1-themed gifts?
The Asprey range has you covered here with their extremely tasteful selection of crackers, which of course include the classic paper hat as well as a motto and a balloon – but also come with a beautiful array of gifts including a sterling silver pendant of a 2022 F1 car, as well as F1 car cufflinks, keyring and lapel pin.
F1 Store
But you're still going to need something to wrap up and put under the tree for your loved ones – and here's where the official F1 Store comes in.
They've got everything you could want from t-shirts to hoodies, jackets to pyjamas, keyrings, caps, replica helmets, and model cars – of every team and driver on the grid.
And the best news is, there's a sale now on giving you up to a whopping 60% off the usual prices.
Tap here to dive in and grab a bargain.
F1 Print Store
Perhaps someone you know has a bare wall in their house just begging for some F1 artwork to add a touch of racing action to their home?
The F1 Print Store has the answer, with a huge selection of posters and designs celebrating current drivers like Max Verstappen and Lewis Hamilton, as well as heroes from the sport's past like James Hunt, Nigel Mansell and Ayrton Senna.
There are also prints charting special seasons from F1 history, as well as classic teams, historic races, and iconic cars.
Tap here to have a browse and pick something up for a friend – and yourself…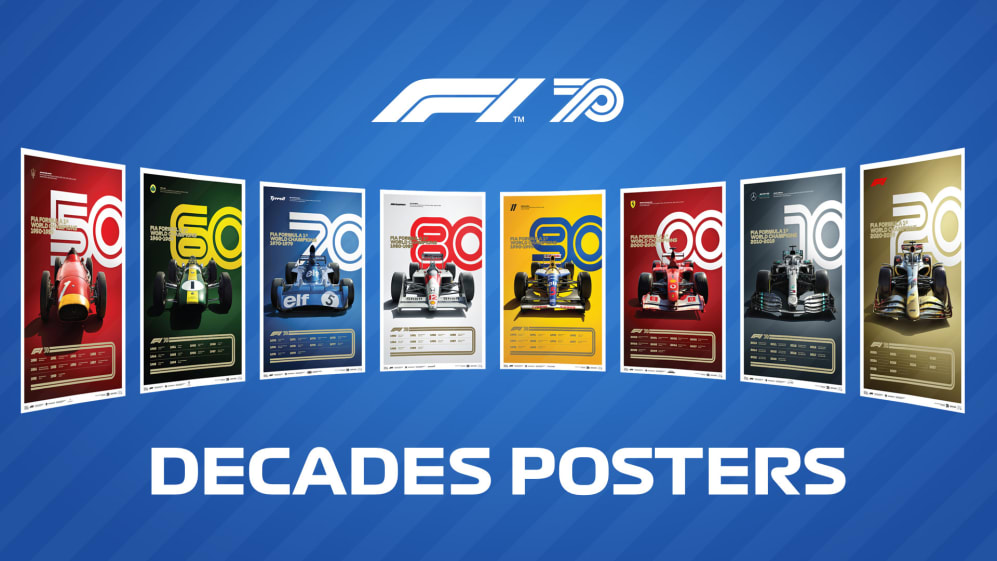 Memorabilia
F1 Authentics
For something really special, how about a gift that is made from an ACTUAL F1 car?
That's right, you could be gifting someone a great present this year that was actually part of a car that raced in the 2022 F1 season thanks to F1 Authentics, who offer re-engineered memorabilia built from race-used cars.
From pens to keyrings, phone holders, furniture like stools and tables – and even skateboards – a genuine piece of Formula 1 machinery could be under your Christmas tree this year.
Authentics also offer signed driver photos and race suits, mini helmets and much, much more.
Check out all they have to offer right here.
Gaming
F1 22
One of the other great things about Christmas is there's always time to play whatever new games Santa has delivered – so why not beat him to the punch and get your favourite gamer the latest official Formula 1 video game from Codemasters, F1 22.
Hyper-Realistic, with all your favourite drivers, teams and tracks, you can spend Christmas morning honing your skills behind the wheel – and racing against your friends and family on the best F1 sim ever made.
F1 Manager
But perhaps the actual racing on track isn't your thing. Perhaps you fancy yourself more of a Toto Wolff or a Christian Horner than a Lewis Hamilton or Max Verstappen.
If you prefer the idea of pulling the strings from the pit wall, building up your team, picking your driver line up and, well, being the boss, maybe F1 Manager is for you.
Live the experience
F1 Experiences
Fancy gifting someone the time of their life this Christmas? There's nothing F1 fans like more than tickets to Grands Prix, so head over to F1 Experiences to pick out which race you'd like to treat someone to next season.
There are all sorts of different options to suit all kinds of budgets from grandstand seats to full hospitality, so simply choose your preferred event, then select what kind of tickets you'd like – then just watch the smile on your loved one's face when they see what you've got them on Christmas morning.
Las Vegas Grand Prix hospitality
But what do you get the F1 fan who has everything? Easy – you get them something that, until now, not even money could buy: a hospitality package at the newest race on the calendar, the Las Vegas Grand Prix.
The all-new race will hit the famous Strip next November – and comes with an exciting new weekend format that will see the Grand Prix itself take place on Saturday night.
And you could be right there to see it all in perfect comfort and with the top quality food and drink into the bargain. A visit to the Las Vegas Grand Prix is one gamble that will definitely pay off. Tap here to get your tickets now!