FIRST LOOK: APXGP car from upcoming Apple Original Film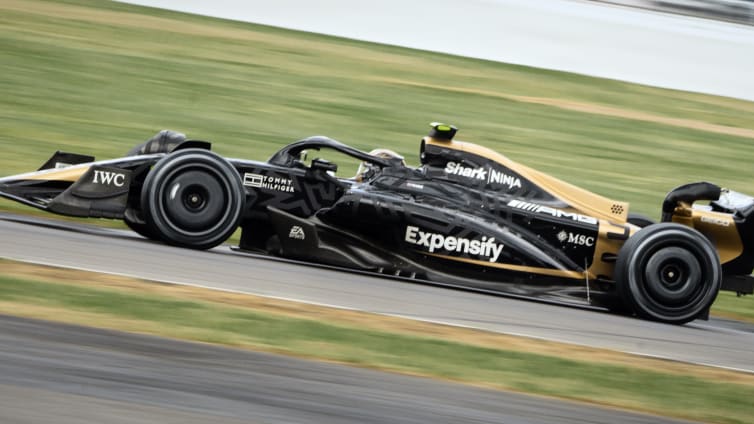 A glimpse of Apple Original Films' eagerly anticipated and untitled F1 movie has been offered to fans, with the first images of the APXGP car featured in the film released by the studio.
Created in collaboration with F1, the motion picture is directed by Joseph Kosinski (Top Gun: Maverick), and produced by Jerry Bruckheimer and Chad Oman (Top Gun: Maverick and the Pirates of the Caribbean franchise).
An initial look at APXGP's design and colour scheme has been revealed with the first official images released by Apple Original Films.