Interview
Food for thought - Eric Boullier on McLaren's start to 2017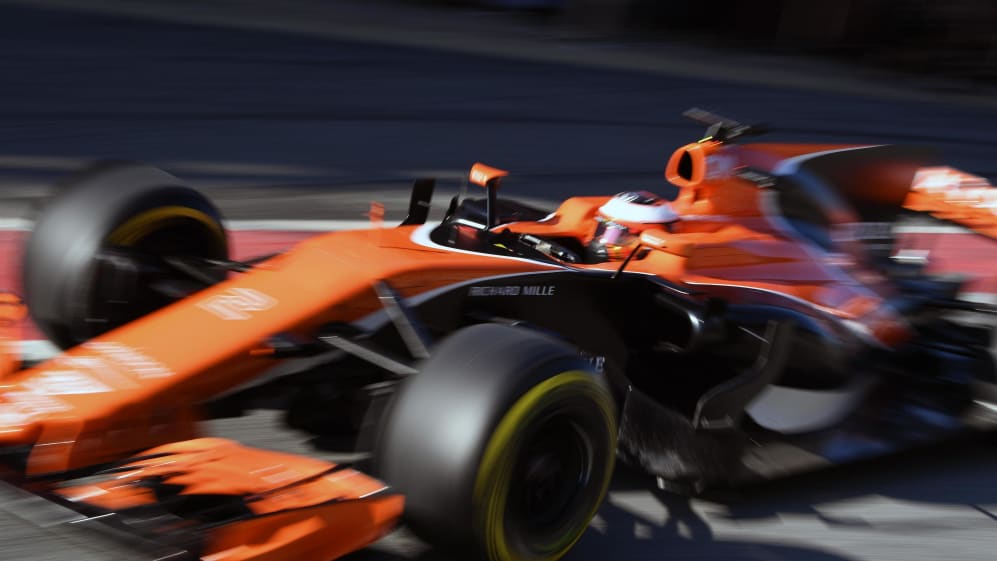 With Honda's 2017 power unit featuring fundamental changes over its predecessor, it was perhaps inevitable that McLaren would experience a few teething problems with their MCL32 car at this week's first pre-season test in Spain. We caught up with racing director Eric Boullier for an exclusive chat about what went wrong, what went right, and where they go from here…
Q: Eric, keeping expectations in check, the McLaren Technology Group's Executive Director Zak Brown previously indicated that wins are pretty much out of the question this season. Is he right - or what is the state of affairs?
Eric Boullier: I am not trying to escape the question, but it is still early days. We had slightly higher expectations coming to Barcelona, but then the week didn't start exactly as we wanted. I think there is a bit more work to be done in Japan to investigate why we had those issues: issues that we absolutely did not expect to have - and for sure neither did Honda.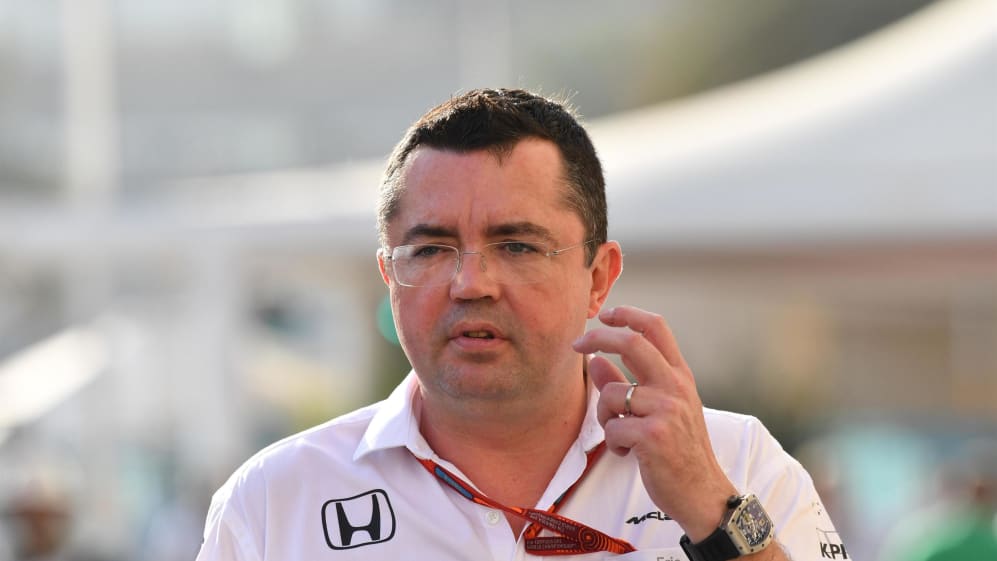 Can we get back on track with what we've expected? I don't know
Q: Presumably we are talking about new power unit issues and not the same ones from last year?
EB: New issues. It is fixable, but it was not the plan to have these issues. They are not really serious, as there are no fundamental issues with the design.
Q: So you are in a better situation than at this point in 2015 or 2016?
EB: In a much better situation. But to be frank, it is not good enough for our expectations and the expectations of our fans - after three years.
Q: How can you sell these facts to Fernando Alonso? No one's patience lasts forever…
EB: We are not hiding anything. I always said that the track would be the judge. Fernando knows what we've been told, so he knew what to expect. Can we get back on track with what we've expected? I don't know. We have to investigate what is wrong.
Q: Why is it so difficult to bounce back? It's not as though McLaren don't know how to win races…
EB: The power unit is driving the performance much more than ever before. In the past when you had a difference of 30, 40 or 50 horsepower you could compensate for that with a good chassis. But with these power units we don't speak only about power: we speak about deployment quality, recovery quality, strategy deployment - something we didn't know in the beginning and only discovered last year. And it is there where Mercedes is still ahead, because they are discovering things before everybody else. And that is why you have a much bigger performance differentiation than you had in the past.
Q: Power unit aside, are you happy with how McLaren have dealt with the changes?
EB: Ha, last year I was hammered after I said that we have the fourth-best chassis on the grid, because at one race we've done well and then at another we have been far behind, so people started to doubt what I've said. So I am not drawing on an expectation like this. What I can say is that I am satisfied with the job we've done. I am satisfied with the team that we have now.
Q: Why do Honda still have such big problems in matching the other engine manufacturers?
EB: Because they are still three years behind in time to the others: Mercedes, Renault and Ferrari started in 2010 - and all these three started with an existing organization, as all three were already doing F1 engines. In 2013 Honda decided to come back to Formula One and started from scratch: empty buildings! They had to buy everything - and find the right people. So to be fair you have manufacturers who had seven years and are still struggling - and Honda started four years after the others. These units are so complicated that you have to be really process driven and go step by step. Unfortunately there is no short cut.
Q: We have seen a lot of staff movements lately among the technical personnel in the paddock. What do you make of that?
EB: Ha, very simple - it's the usual musical chairs when you have changes in regulations: the best way to understand what your competitors are doing is to hire people from their teams. And if you have such massive changes, the musical chairs game is reinforced even more. I told you there's a simple explanation!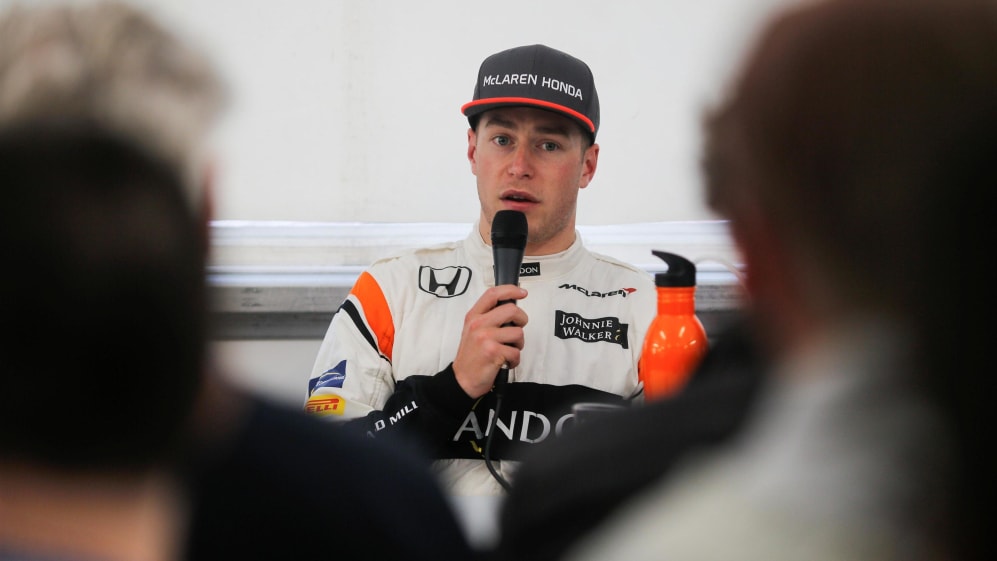 He is the one the F1 community has been waiting for
Q: In Stoffel Vandoorne you have a rough diamond as your team mate to Fernando. Now it is up to you to cut him into the right shape and make him sparkle. How much will he shine?
EB: Stoffel is maybe the best-prepared driver ever for McLaren. Of course he benefitted last year from Fernando's accident, being able to be in the car and bag his Bahrain result. I think it is the right timing for him to race now in F1.
Q: Where do you see Stoffel in relation to the other rookies - or near-rookies - on the 2017 grid, Lance Stroll and Esteban Ocon?
EB: Well, that would not be fair to the other two. I watched Stroll in F3 and he did a good job. And I know Esteban very well. But I would say Stoffel is the best prepared for F1. I would say that he is the one the F1 community has been waiting for.
Q: There are four more test days next week - and then it is D-Day in Melbourne. How will the McLaren change? What will you bring to the car in the next three weeks?
EB: Prayers, some candles! (Laughs) Well first of all let's mentally finish with this test: any disruption is not welcomed, so it'll be head down and work hard. We will come up with the best of what we have.