Feature
For the record - the stories behind the F1 calendar's quickest laps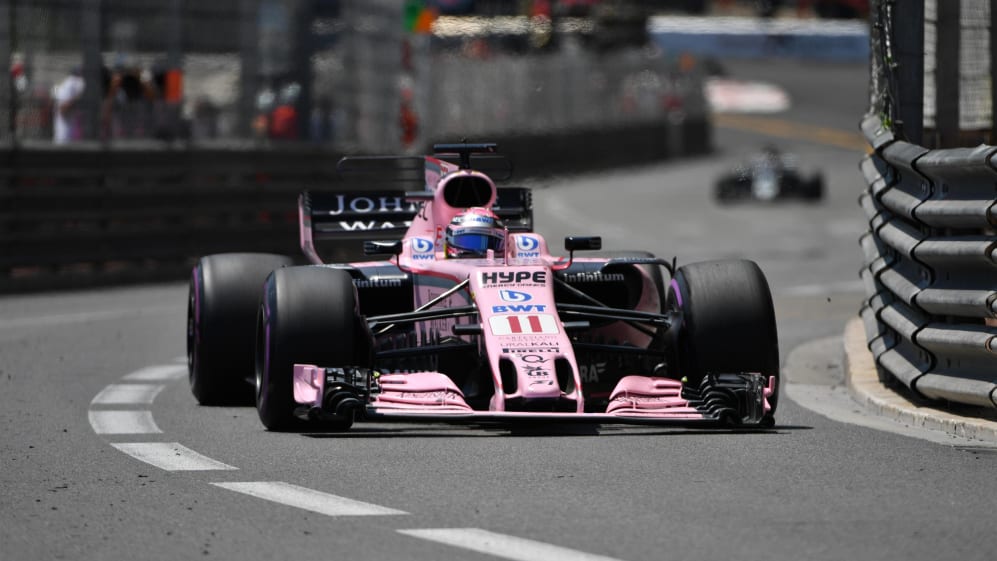 The Monaco weekend saw Sergio Perez set a brand-new lap record for the 3.3km circuit - the second time this year that a lap record has been smashed. But who holds the lap records at the rest of the circuits on the calendar, and when and how did they set them?
Australia: 1:24.125 (Michael Schumacher, 2004)
In a race utterly dominated by Ferrari, Michael Schumacher set an Albert Park benchmark while running on low fuel on lap 29, just prior to making his second of three pit stops. With the introduction of 2017's faster, wider machinery, many expected the record to fall this year, but in the end Kimi Raikkonen's race-best time was over two seconds slower than Schumacher had lapped in his 3-litre, grooved tyre-shod F2004.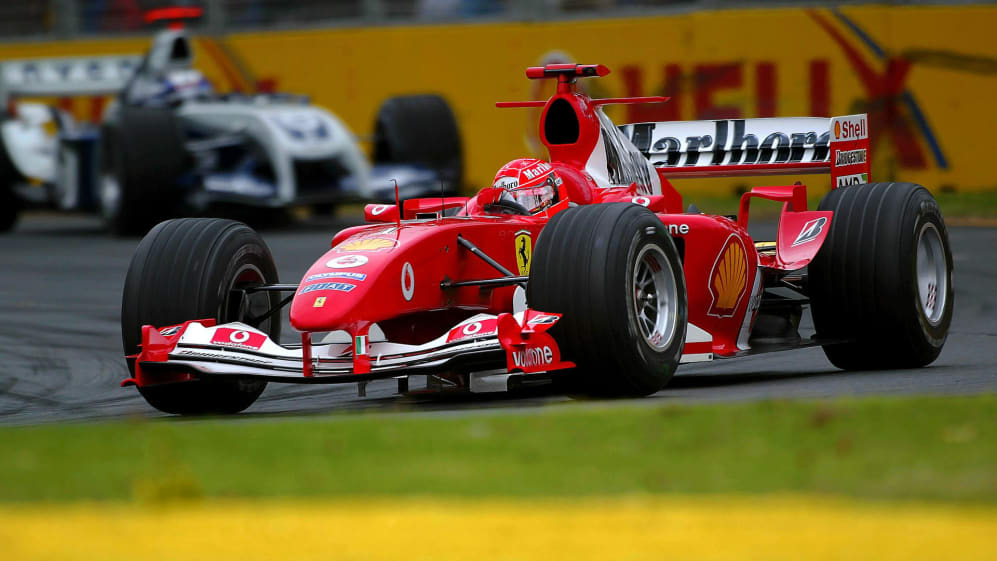 China: 1:32.238 (Michael Schumacher, 2004)
The second of three Schumacher lap records still standing from 2004, though unlike his Australia marker, this one came in a race to forget for the German legend. Having started from the pit lane after a spin in qualifying and subsequent engine change, Schumacher then collided with Christian Klien before spinning on his own. The Ferrari star eventually finished the first race in China a lap down in 12th, having set the fastest lap on his final tour following a late tyre change.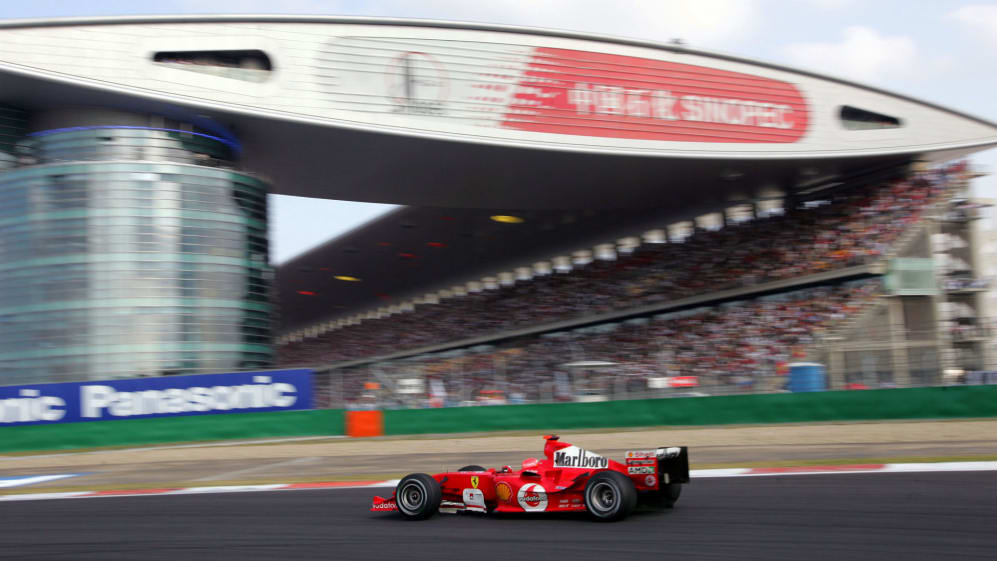 Bahrain: 1:31.447 (Pedro de la Rosa, 2005)
Standing in for Juan Pablo Montoya at McLaren (who, as the joke goes, injured his shoulder playing tennis on a motorbike), De la Rosa capped a fine run to fifth with the only fastest lap of his career. Set in the final season of the 3-litre V10 era, the record has held up ever since, though it says something about the speed of the current cars that Lewis Hamilton came close to matching it this year, despite not having the benefit of refuelling, which enabled De la Rosa to run light at several points in the race. Worth noting too that from 2001 to 2006 there was a 'tyre war', with the competition between manufacturers ensuring quicker rubber than in today's single-tyre era.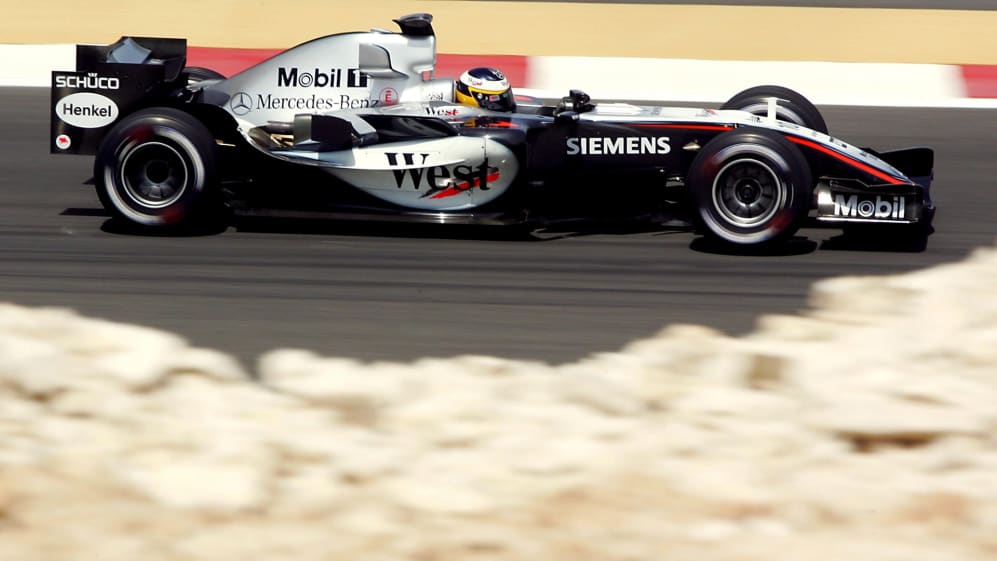 Russia: 1:36.844 (Kimi Raikkonen, 2017)
Kimi Raikkonen, owner of more fastest laps (45) than any driver in history other than Michael Schumacher (77), was the first man to break a lap record this season, taking over two seconds off the previous benchmark around Sochi. That, however, had only been set a year earlier by Nico Rosberg, with the race only on the calendar since 2014.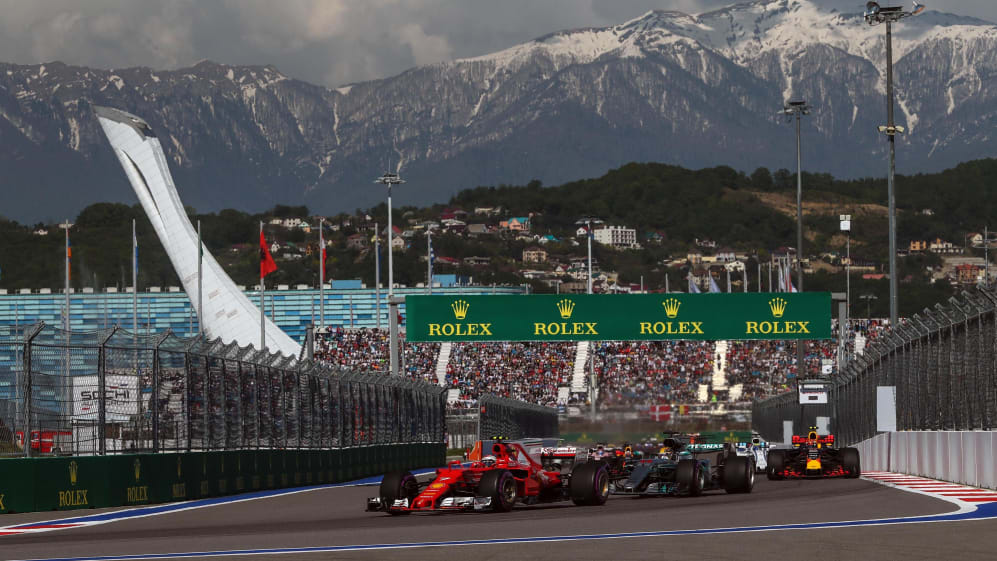 Spain: 1:21.670 (Kimi Raikkonen, 2008)
The lap record in Barcelona had to be re-established in 2007 following the introduction of the last chicane, which replaced the pair of sweeping final bends that used to end the lap. The following year, Kimi Raikkonen set a marker in his Ferrari which remains to this day, despite strong suggestions that it would be smashed this year by the latest generation of car. Pirelli's conservative tyre choice for the race certainly did the current crop no favours in trying to beat it.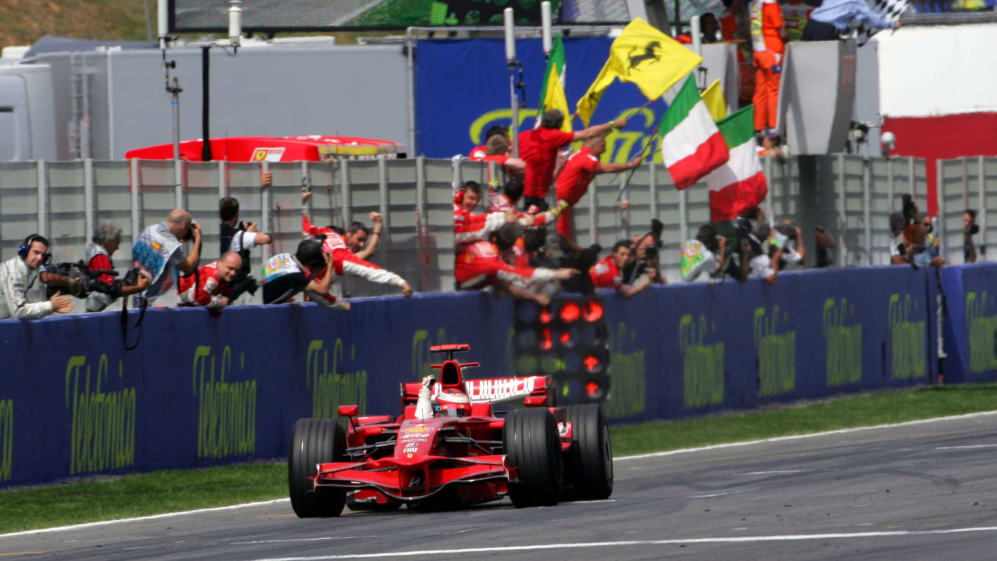 Monaco: 1:14.820 (Sergio Perez, 2017)
Like Spain, Monaco's lap record was reset ahead of 2015 when the track was made three metres shorter than it was in 2003 as a result of walls being moved and corners being slightly re-profiled. Sergio Perez was the only driver to bolt on fresh tyres with a really low fuel load, having pitted on lap 72 after contact with Daniil Kvyat, and the Mexican came within four-tenths of matching Michael Schumacher's 2004 lap record for the previous layout.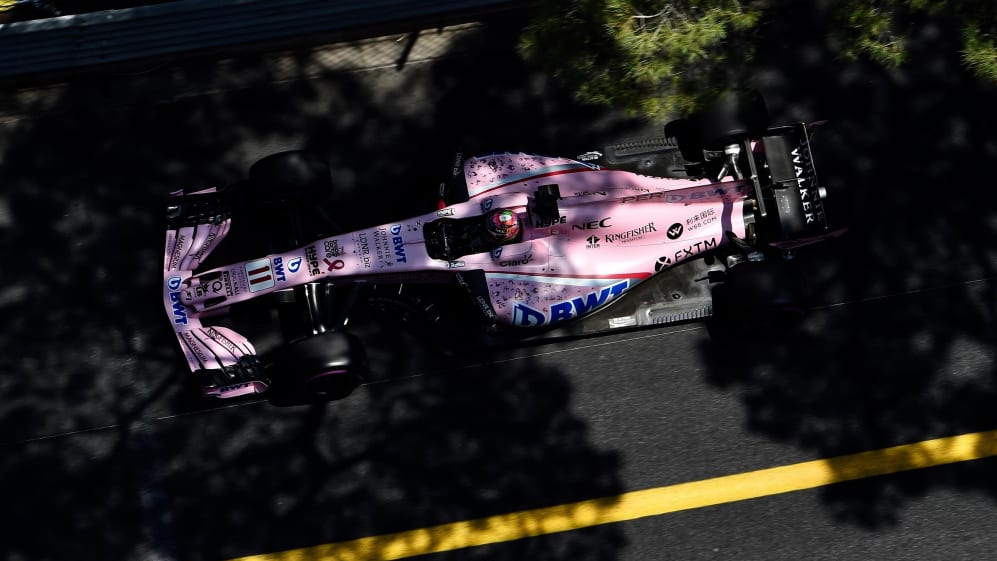 Canada: 1:13.622 (Rubens Barrichello, 2004)
This year's higher-downforce F1 cars have vastly improved braking capabilities compared to their predecessors, but will that be enough to see Rubens Barrichello's 2004 lap record shattered? The Brazilian set the benchmark two laps from the finish of that year's race while chasing down Williams' Ralf Schumacher for second place. The Ferrari man didn't quite have enough to overhaul the German, but it didn't matter – after the race Williams were disqualified from the results for brake duct irregularities, meaning Barrichello inherited P2.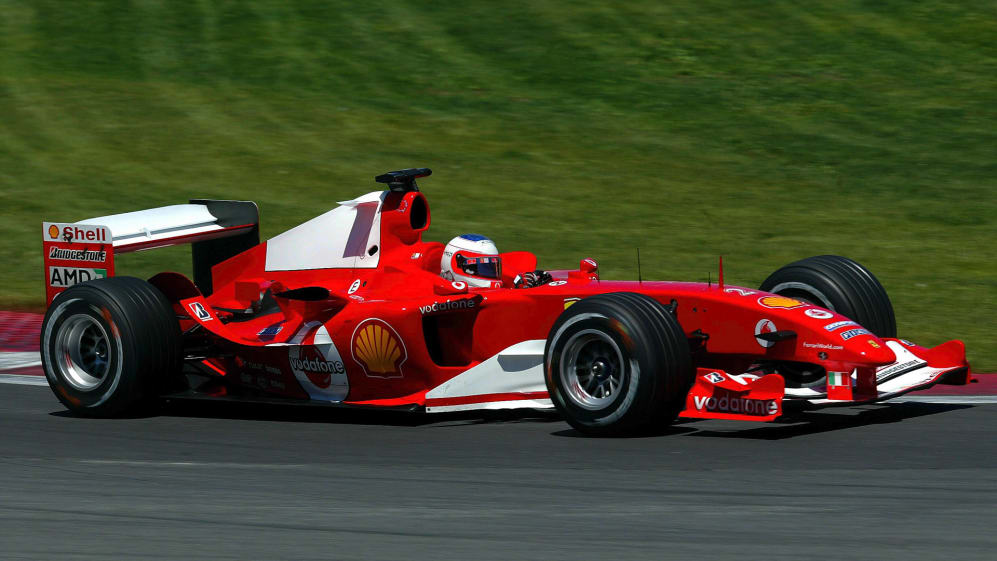 Azerbaijan: 1:46.485 (Nico Rosberg, 2016)
Nico Rosberg won last year's inaugural race in Baku at a canter, leading every lap from pole position and adding fastest lap to complete the second 'Grand Slam' of his career. In theory, the increased cornering performance of the 2017 cars should mean Rosberg's lap time is beaten this year, but it's worth bearing in mind that the cars are slightly slower in a straight line this year because of the increased drag of the wider chassis and tyres – and Baku has a very long flat out section between Turns 16 and 1.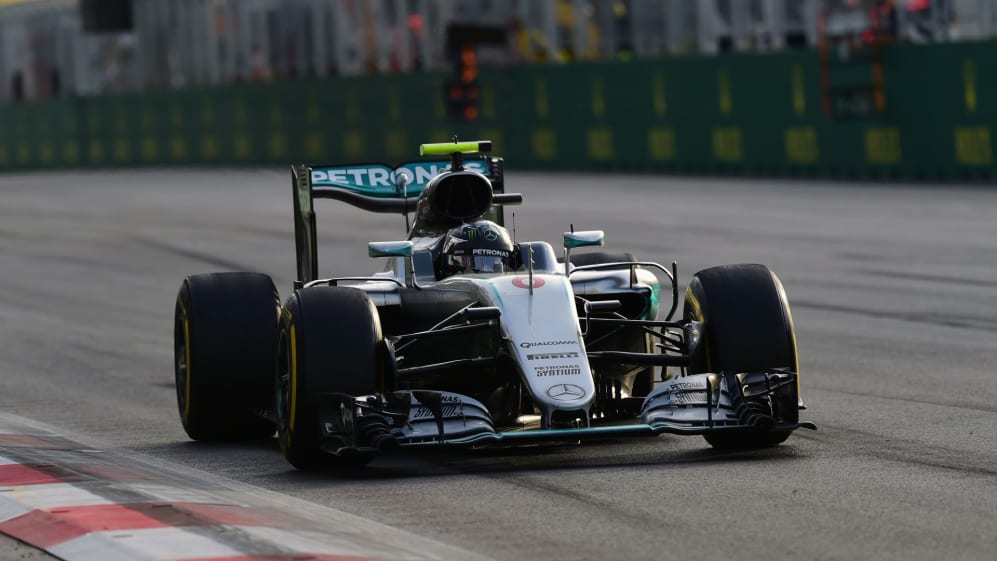 Austria: 1:08.337 (Michael Schumacher, 2003)
Spielberg has undergone a facelift since Michael Schumacher set the current lap record, en route to beating Kimi Raikkonen in the 2003 race, and the track was completely resurfaced ahead of last year's event, removing some bumps. Given that Lewis Hamilton only missed out on setting a new benchmark by 0.074s, it seems a near certainty that a new record will be established this year – if it stays dry for the race.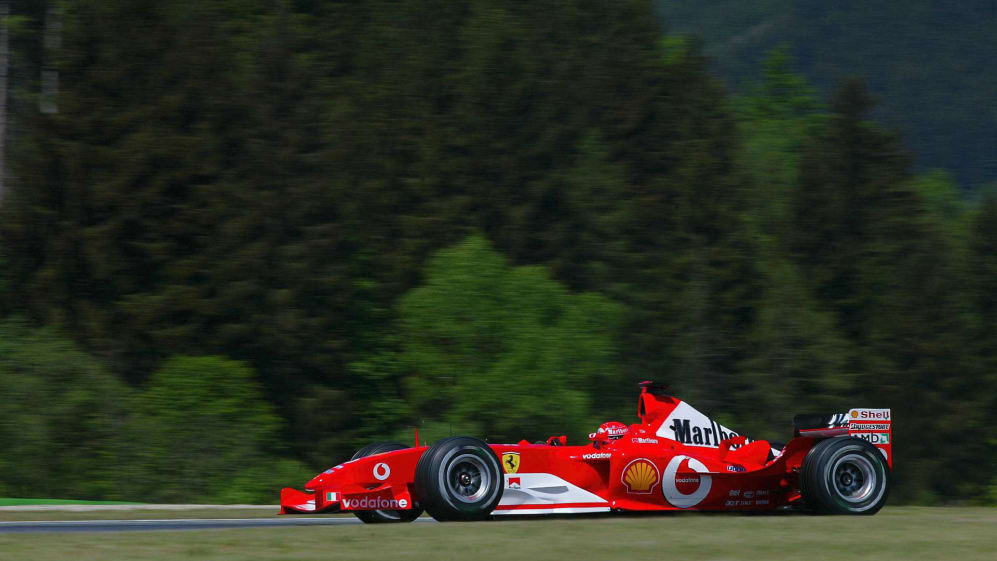 Great Britain: 1:33.401 (Mark Webber, 2013)
The lap record for the current iteration of the Silverstone Grand Prix circuit, which was adopted in 2010, belongs to Mark Webber, who set the marker on the very last lap of the 2013 race as he chased eventual winner Nico Rosberg to the line, losing out by just 0.7s. Since the switch to the current 1.6-litre turbo hybrid engine regulations the following year, no one has got within two seconds of that time. Will this be the year?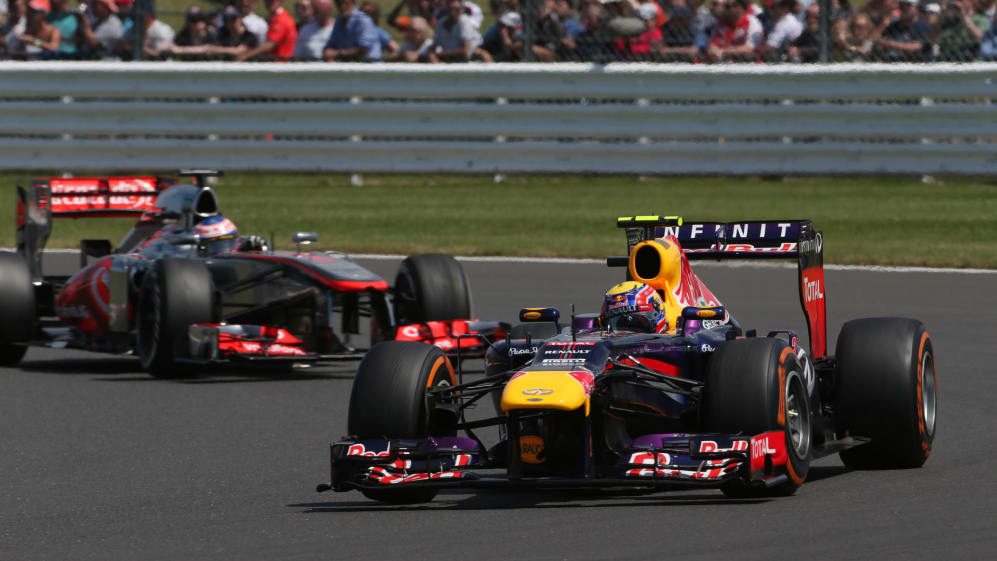 Hungary: 1:19.071 (Michael Schumacher, 2004)
Michael Schumacher recorded the fifth and final Grand Slam of his illustrious career at Hungary in 2004, so it seems somewhat fitting that the final piece of that puzzle – the fastest lap – remains the benchmark to this day. Last year's fastest lap, by Ferrari's Kimi Raikkonen, was over four seconds slower, suggesting Schumacher's time may last a while longer yet.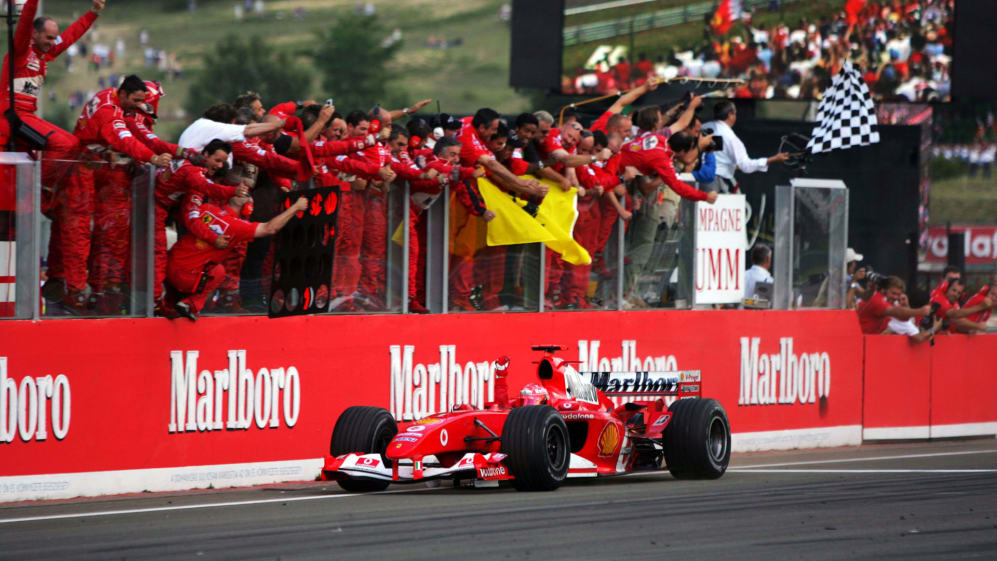 Belgium: 1:47.263 (Sebastian Vettel, 2009)
Sebastian Vettel has won at Spa-Francorchamps twice, but it was in one of his non-victorious years - 2009 - that he set the lap record for the current iteration of the famous circuit. Like so many of these records, Vettel's fastest lap came in the closing stages as he attempted to hunt down Giancarlo Fisichella, whose Force India would eventually finish a surprise second. As with Hungary, last year's best lap, by Lewis Hamilton, was over four seconds slower.
Italy: 1:21.046 (Rubens Barrichello, 2004)
The 2004 event at Monza saw Juan Pablo Montoya set the fastest lap ever seen in F1, when he took his Williams around at an average of 262.242 km/h. Rubens Barrichello couldn't quite match that pace in the Grand Prix, but his average speed of 257.320 km/h remains a record for a race fastest lap. For reference, Fernando Alonso lapped his McLaren at an average of 244.373 km/h as he set the fastest lap in last year's race at the Temple of Speed.
Singapore: 1:47.187 (Daniel Ricciardo, 2016)
Circuit changes meant Singapore's lap record was reset before the 2013 race, with Red Bull's Sebastian Vettel establishing the benchmark to beat. It was finally bettered in last year's race, appropriately enough by another Red Bull driver – Daniel Ricciardo – who set the new marker in the closing stages of the race whilst in pursuit of Nico Rosberg's Mercedes.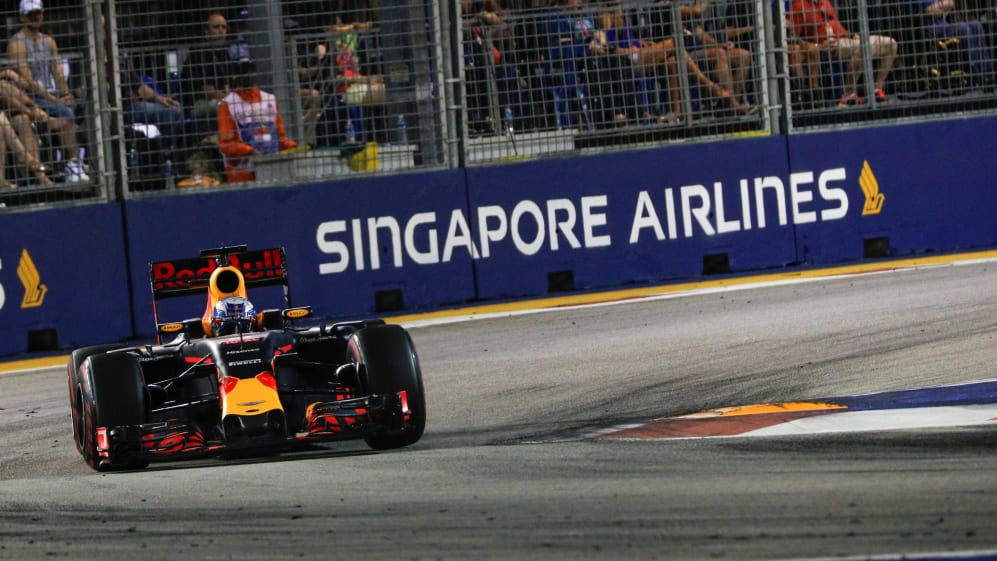 Malaysia: 1:34.223 (Juan Pablo Montoya, 2004)
Juan Pablo Montoya had no answer for Michael Schumacher at Sepang in 2004, but he did lap his Williams 0.5s faster than the Ferrari driver's best effort in the race. The closest anyone has got to the Colombian's record since was in 2006 when Fernando Alonso came with six-tenths of matching it, but last year's best lap, by Nico Rosberg, remained over two seconds shy.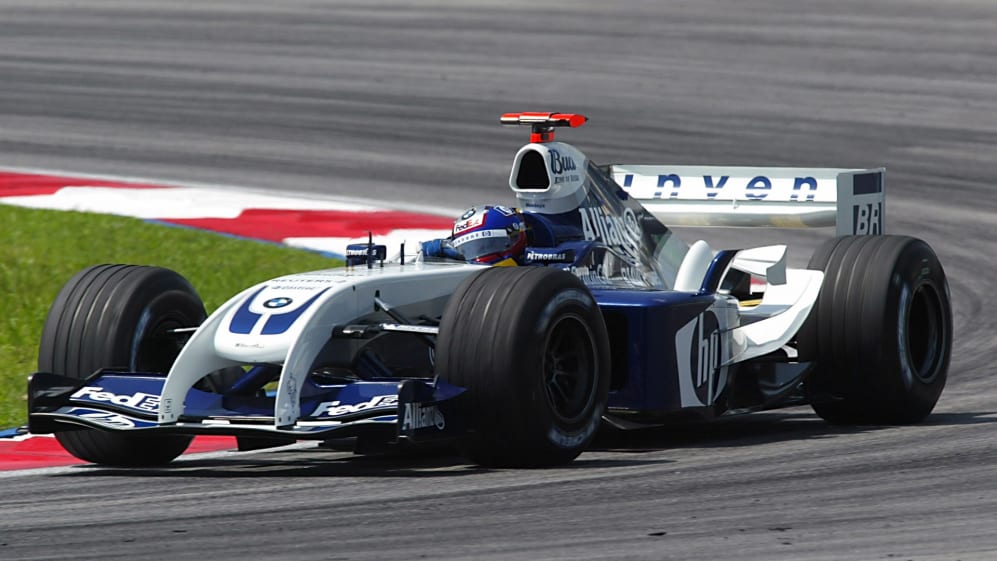 Japan: 1:31.540 (Kimi Raikkonen, 2005)
The 2005 Japanese Grand Prix will be remembered for one of the finest individual performances in history, with Kimi Raikkonen winning from 17th on the grid courtesy of a last-lap pass on Giancarlo Fisichella. It was during the Finn's chase of the leading Renault that he clocked the race's fastest lap. Who knows, perhaps Raikkonen will be the one to lower the mark again this year.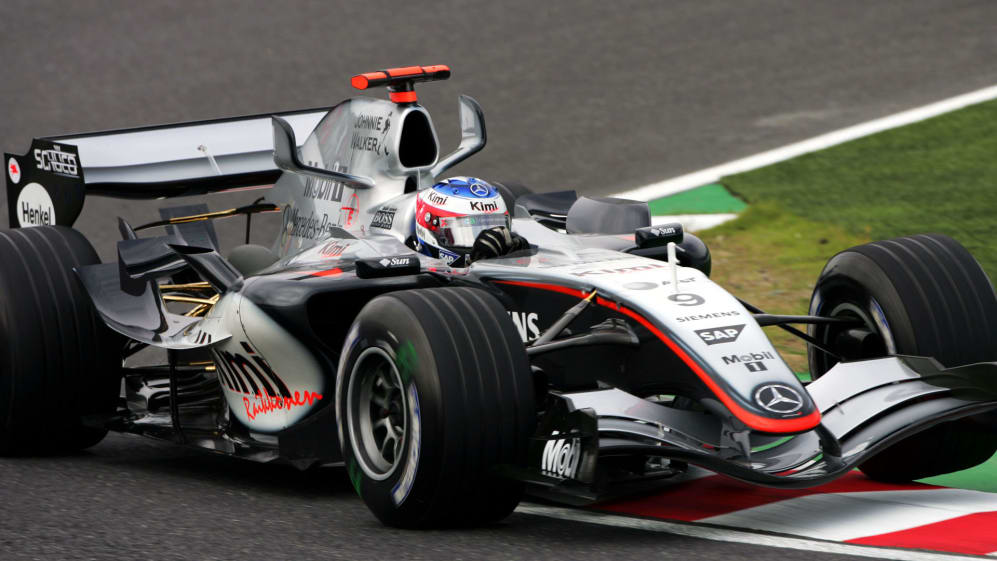 USA: 1:39.347 (Sebastian Vettel, 2012)
The Circuit of The Americas lap record is another to have been set on the final lap of a Grand Prix, with Sebastian Vettel recording the benchmark as he closed to with 0.6s of race winner Lewis Hamilton at the flag. Remarkably, three other drivers also set their best laps on the final tour of that race – all of which were faster than last year's best lap, again set by Vettel, which was just half a second off the record.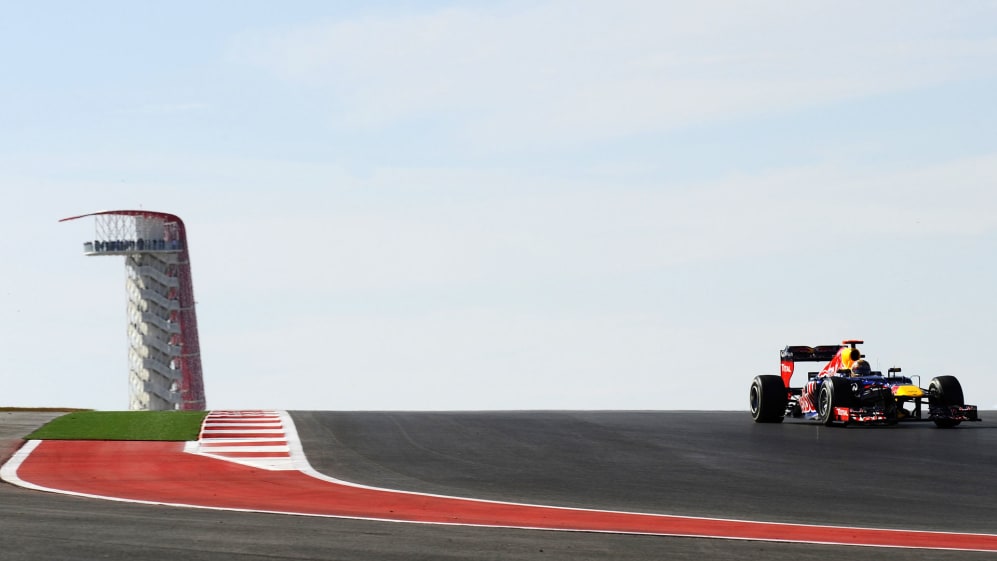 Mexico: 1:20.521 (Nico Rosberg, 2015)
There have only been two races at the Autodromo Hermanos Rodriguez since F1 returned to Mexico on a revised circuit in 2015, and it was in the first of these Grands Prix that Nico Rosberg set the current benchmark en route to victory. With the high altitude making drag less of an issue, Rosberg's time is likely to fall this year, despite the increased weight of the 2017 cars.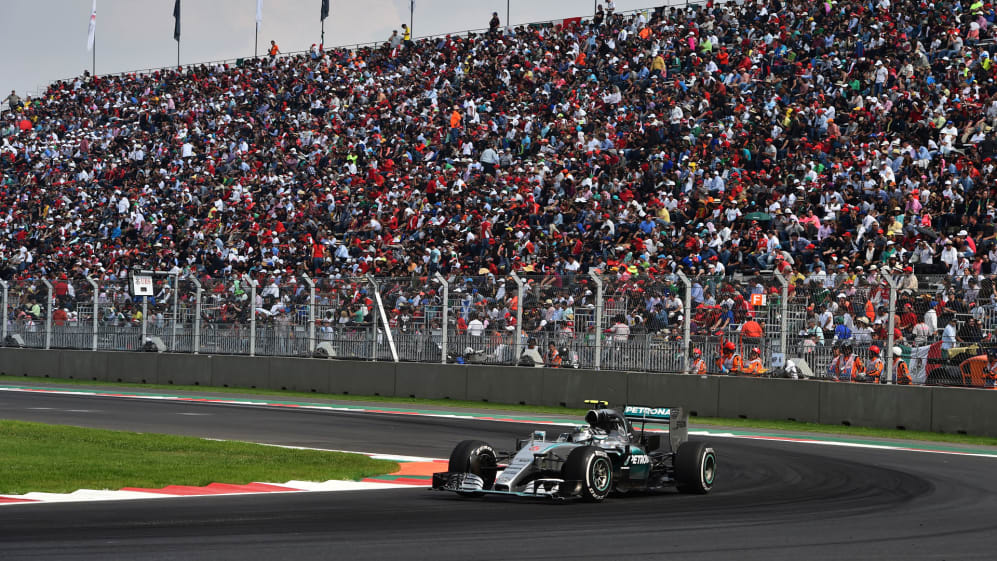 Brazil: 1:11.473 (Juan Pablo Montoya, 2004)
Juan Pablo Montoya was at his brilliant best as he beat future team mate Kimi Raikkonen to victory at Interlagos in 2004, with the Colombian simultaneously wrestling his Williams to the fastest lap of the race. No one has looked close to matching Montoya's time since the switch to the current power trains, though the rain in last year's race didn't help. With more downforce this year, who knows?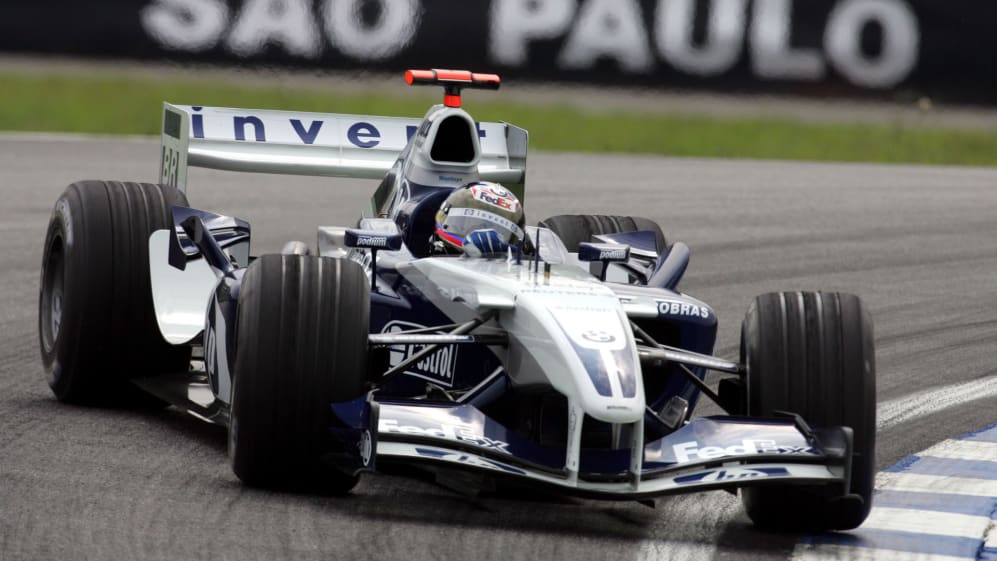 Abu Dhabi: 1:40.279 (Sebastian Vettel, 2009)
The second lap record on this list set by Sebastian Vettel in Red Bull's RB5, this one came in a race that the German dominated following Lewis Hamilton's retirement. This year's crop will have to lap more than three seconds faster than they did last season to get within sight of Vettel's time, which was set in the final year before in-race refuelling was banned and drivers had to start with enough fuel to get to the flag.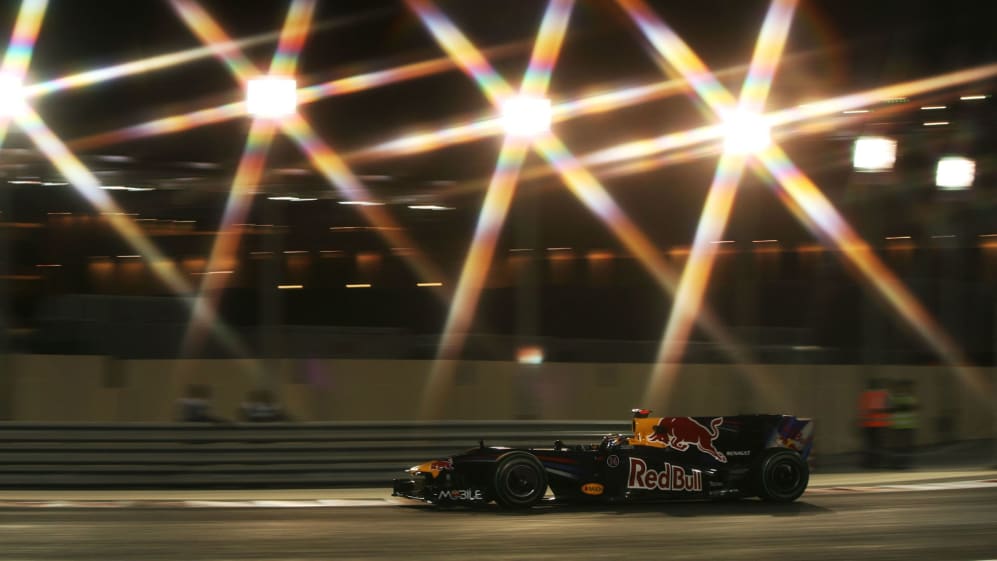 At a glance: F1's current lap record holders
|Position|Driver|Lap Records| |-|------|-----------| |1|Michael Schumacher|4| |2|Kimi Raikkonen|3| |3|Sebastian Vettel|3| |4|Rubens Barrichello|2| |5|Juan Pablo Montoya|2| |6|Nico Rosberg|2| |7|Pedro de la Rosa|1| |8|Sergio Perez|1| |9|Daniel Ricciardo|1| |10|Mark Webber|1|