Force India aim to repeat best of the rest form at Monza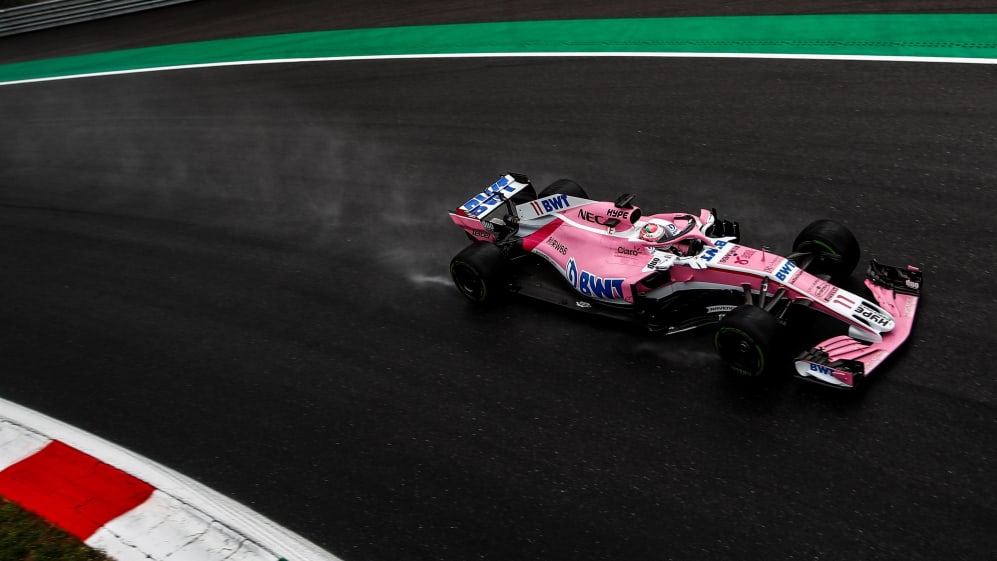 After a turbulent summer break, Force India had jaws on the floor in Spa when they qualified third and fourth before enjoying their most successful race of the season – and they're hoping to repeat the trick at the 2018 Italian Grand Prix after showing great pace once again.
Early August saw Force India being purchased by a consortium comprising Lance Stroll's father Lawrence which ensured that the team could remain operational – albeit they were rechristened Racing Point Force India, and forced to concede the points drivers Esteban Ocon and Sergio Perez had accrued this season up until the Hungarian Grand Prix for the constructors' championship.
But the new entity hit the ground running in Spa, qualifying in front of both Red Bulls in changing conditions before going on to finish fifth and sixth. In Monza for the Italian Grand Prix, the VJM11s once again looked quick, with Perez even leading the heavily rain-disrupted Free Practice 1 session – with Ocon P3 to boot – before the team went on to head the midfield in seventh and eighth during the more pace-representative dry running of FP2.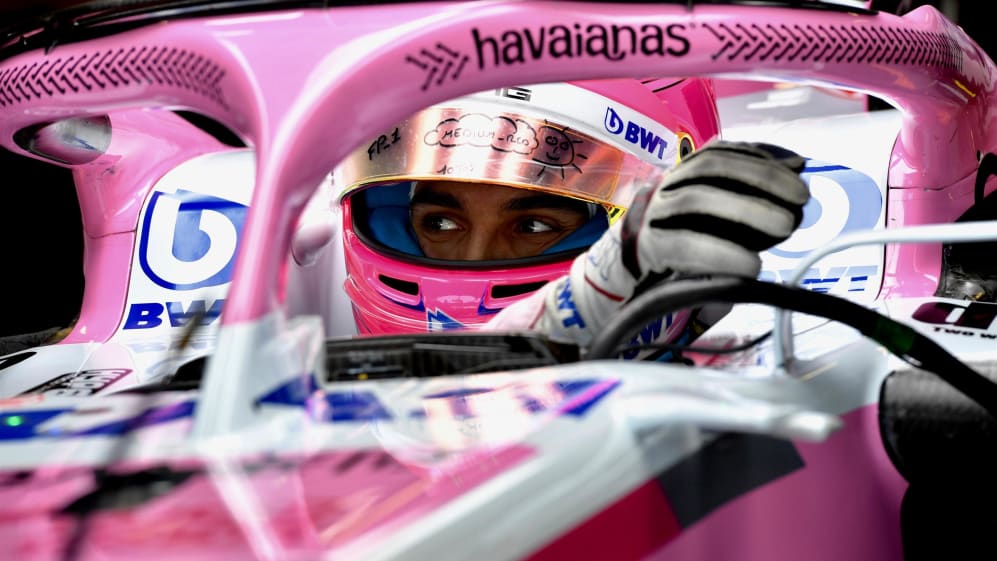 "I think we are strong this weekend," said Ocon on Friday evening. "It's going to be a tight battle but I think the one who qualifies higher up is the one who has the most chance to keep that position, so we'll have to see."
Asked how he felt about the team's performance given their recent tribulations, Ocon replied: "It's great. It's fantastic to see, after difficult times for the team, for everyone working here, that we are fighting for those positions. It's just fantastic, it's a great comeback and great start, a new way for the team. We couldn't dream of a better start."
"It was good," said Perez after his own day's running. "I think we got a good reading on the conditions. Whether it's going to be wet or dry, we should be aiming to be best of the rest tomorrow and Sunday.
"Red Bull is too far. So best of the rest, and that's the best we can do."
The team will be particularly happy with their recent performances given that they've yet to receive the upgrades that their purchasing ensured would be released – with new parts set to go on the car for the Singapore Grand Prix that comes after Italy.
"We are just enjoying [the performance] while the car is so quick," said Ocon. "We are definitely hoping that the upgrades are going to bring something better also for the higher downforce circuits."