Force India car almost completely new for Australia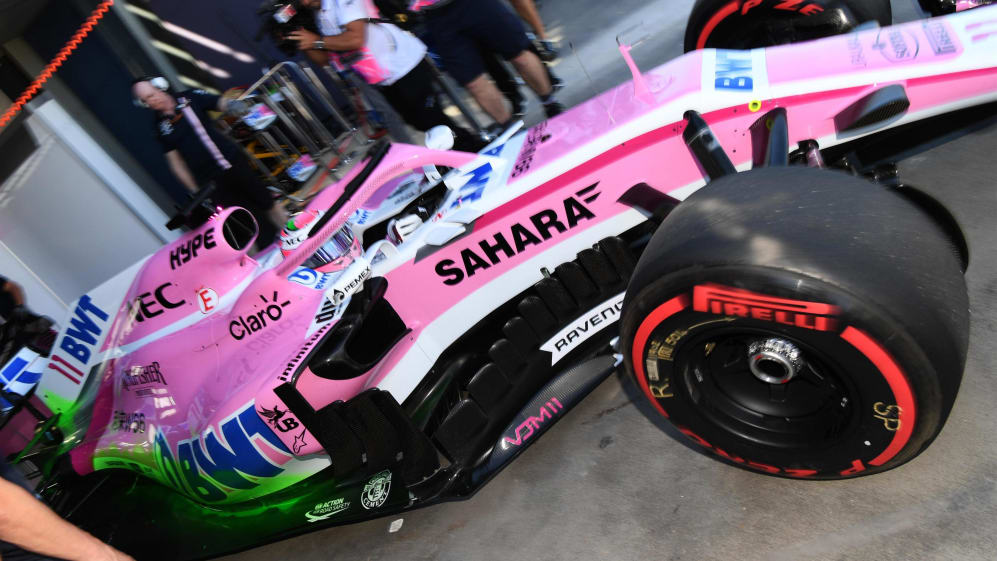 Most teams have brought upgrades to the season-opening race in Australia - but Force India have gone one step further and brought an almost entirely brand-new car…
The Silverstone-based team's Technical Director Andrew Green says everything apart from the front wing has changed since testing, and the transformation will be complete in Bahrain when that part is due to break cover.
"[The update] touches most areas as far as aerodynamics are concerned," he said. "Everything from the front wing has changed and that front wing will be next race, which was always the plan."
With wet weather predicted for Saturday, Green admitted the team will have to wait until the second race in Bahrain to complete set-up work.
"So far, it looks good," he said. "The drivers are happy, they can feel a big difference from Barcelona. We just need to set the car up differently now, from where we migrated to in Barcelona.
"They can attack the corners harder, which is what we were hoping they were going to say. It's changed the way the car works, changed the way it works the tyres, so we're having to go through that loop again to optimise things.
"If it was dry tomorrow, we would carry that on tomorrow morning, but it will probably have to be put on hold while we do some wet running, do the race, and then carry on in Bahrain."
Name change on hold
Force India had been evaluating changing their name ahead of the new season in a bid to make the team more attractive to sponsors, but Chief Operating Officer Otmar Szafnauer admitted that while they decided on a name, they ran out of time to push it through.
"It's not going to happen this year," said Szafnauer. "To change chassis name, from what I understand, you can't do it in the middle of the season so we'll have to get it done right at the end of the season.
"We went around to find the best name, we had some discussion with partners, sponsors and employees. Then we went to the FIA and FOM and they said 'well, you're a bit out of time'.
"It's not every day you change your name. The process wasn't well defined and still isn't well defined. Now that we know it, we'll do it at the end of the season."