Former champion Brendon Leigh swaps Mercedes for Ferrari in shock Esports switch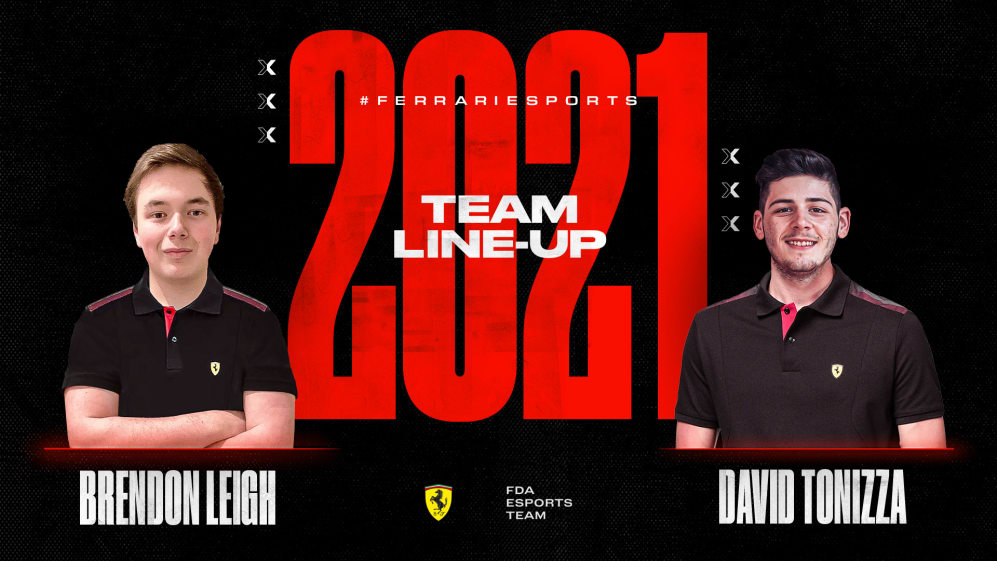 Two-time F1 Esports champion Brendon Leigh is making a shock move from Mercedes to join the Ferrari Driver Academy Esports Team for the 2021 season, it was announced on Monday.
The surprise switch means he will partner up with 2019 champion David Tonizza, making it the first time two champions have united at one team in the series.
"My excitement in joining the FDA Esports team is off the scale," said Leigh, as he swaps the black of Mercedes for the red of Ferrari.
READ MORE: Virtual Grands Prix to return for 2021 after record-breaking year for F1 Esports Series
"I've only just signed, but it's already clear to me that their passion and commitment to winning mirrors my own. I get a sense of the unity within the team which makes it one big race-winning family.
"I can't wait to get to work with the team and sport the red Ferrari colours!"
Leigh, who first put himself in the spotlight during the Grand Final of the inaugural F1 Esports Series in 2017, has been allied with Mercedes AMG Petronas F1 Esports Team ever since nine Formula 1 teams officially joined the series in 2018.
This tweet has been removed from Twitter
Leigh dominated the 2018 season, crushing the competition with six victories. He did, however, struggle to adapt in 2019, as FDA – the Esports racing arm of Ferrari – joined the fun. Instead, it was Italy's own David Tonizza who cleaned up, taking the championship with three wins, and also becoming an Esports icon after being mistakenly dubbed 'Tonzilla' during a broadcast.
This huge pairing promises a fantastic intra-team battle, with the pair closely-matched in 2020. Though Tonizza took a pair of wins, Leigh's consistency, boosted by two trips to the podium, helped him outscore his new team mate by just five points, 84-79.
The next question is, who replaces Leigh at Mercedes? As the pieces of the 2021 season begin to fall into place, be sure to keep an eye on the F1 Esports site, where you can keep up to date with all the latest news from the series.