Former FIA President and F1 safety pioneer Max Mosley passes away, aged 81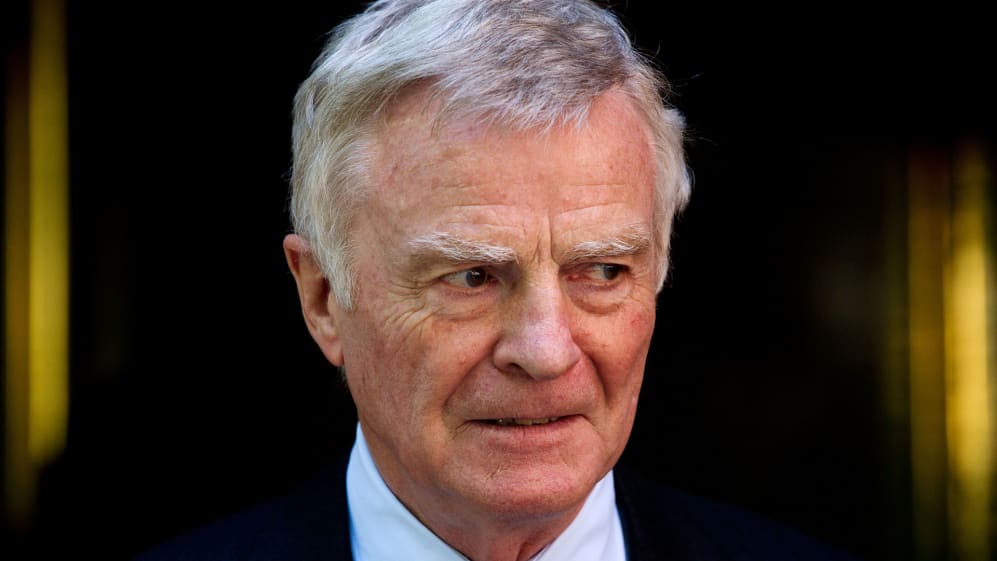 Max Mosley, the former FIA President and one of the architects of modern F1, has passed away at the age of 81.
Born in London in 1940, Mosley's interest in motor racing began at university, with Mosley going on to race in Formula 2 after qualifying as a barrister.
After helping to set up the March Racing Team in 1969 – which would go on to run drivers including Ronnie Peterson and Niki Lauda in F1 – Mosley, together with Bernie Ecclestone, established himself in the 1970s as one of Formula 1's most powerful figures, taking on the role of the Formula One Constructors' Association's legal representative, and helping to negotiate the first Concorde Agreement in 1981.
A decade later, Mosley became president of FISA, becoming president of the FIA itself two years after that in 1993 – with Mosley instrumental in attempting to increase safety in the sport following the deaths of Ayrton Senna and Roland Ratzenberger at the 1994 San Marino Grand Prix. Mosley would stay on in the role until 2009.
A statement from Formula 1 said: "We are saddened to hear that Max Mosley, former FIA President, has passed away. A huge figure in the transition of Formula 1. Our thoughts are with his family and friends at this sad time."