Former Lotus racer Johnny Dumfries passes away, aged 62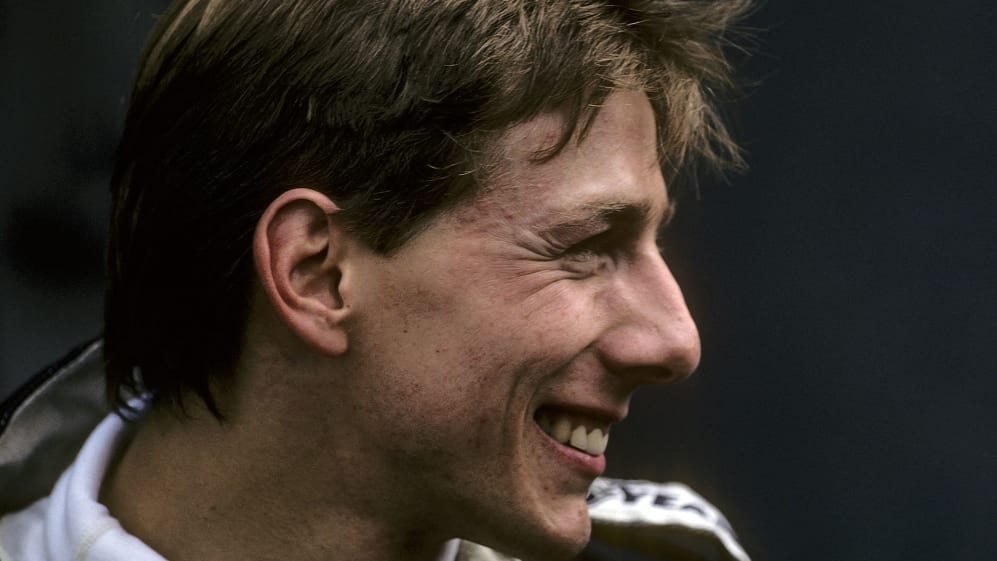 Johnny Dumfries, who started 15 Grands Prix for Lotus in the 1986 season, has passed away at the age of 62.
Dumfries, the 7th Marquess of Bute, whose real name was John Colum Crichton-Stuart, was most famous for partnering Ayrton Senna at Lotus for the 1986 season – the Brazilian having allegedly chosen him over the tougher team mate prospect of Derek Warwick – with Dumfries achieving a best result of fifth at that year's Hungarian Grand Prix in the team's 98T.
He also achieved a sixth place at the 1986 Australian Grand Prix, where his car was famously adorned with an onboard camera, providing the footage you see in the video below.
Two years after his sole F1 season, Dumfries cemented his reputation as a more-than-useful pedaller by taking overall victory at the 1988 Le Mans 24 Hours alongside Jan Lammers and Andy Wallace, at the wheel of a Jaguar XJR-9LM.
In a statement confirming his passing after a short illness, Dumfries' family said: "The indomitable spirit and energy which Johnny brought to his life will be greatly missed, and the immense warmth and love with which he embraced his family."
If you want to learn more about his life – including his take on being team mates with Senna and driving vans for Frank Williams early in his career – tap here to listen to his appearance on F1's Beyond The Grid podcast last year.
Formula 1 sends its condolences to Johnny Dumfries' family.