Formula 1 and Belgian GP promoter 'working through options' for ticket holders after red-flagged race at Spa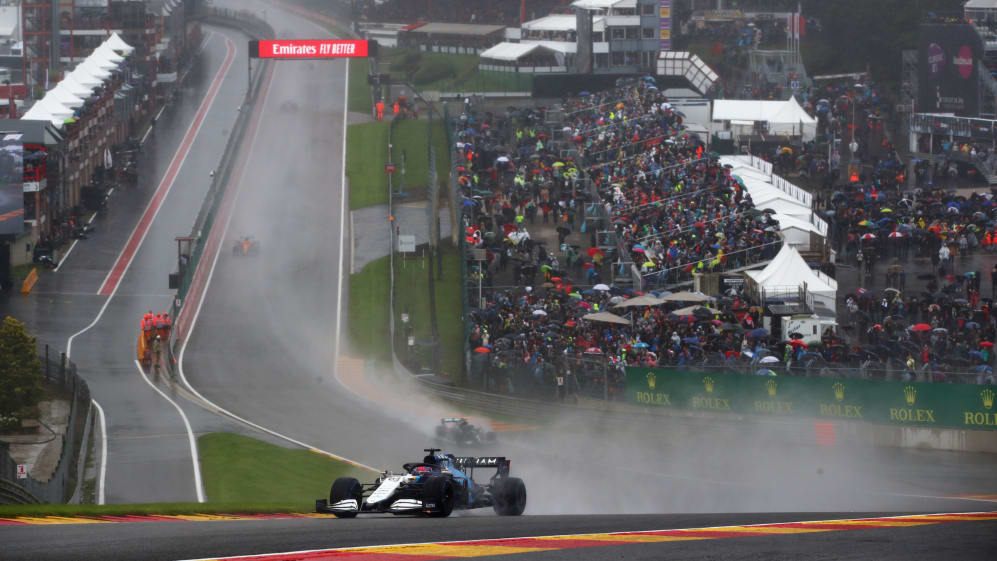 Formula 1 and the promoter of the Belgian Grand Prix are "working through various options" for ticket holders who attended the race, after heavy rain limited running on Sunday to just a handful of laps behind the Safety Car.
Following a number of delays to the race start on Sunday, two formation laps were completed before the cars were all led into the pit lane behind the Safety Car. Further delays followed as officials hoped for a break in the weather, before a number of laps were completed behind the Safety Car some three hours after the race had been scheduled to start. It was then red-flagged.
WATCH: How race day unfolded at Spa as heavy rain cuts long-delayed Belgium GP short
And on Wednesday, Formula 1 said work was ongoing in terms of what could be done for fans who attended the event.
A statement said: "Following the impact of the weather on the Belgium Grand Prix on Sunday 29th August, Formula 1 and the promoter are working through various options for ticket holders, to express our recognition and thanks to them for their dedication and commitment.
"We will provide further details as soon as possible as we want to thank the fans for their continued support and passion for Formula 1."
Meanwhile, on Tuesday FIA President Jean Todt announced there will be a review of F1's regulations – including the practice of handing out points once a race has run to a minimum of two laps – in the aftermath of last weekend's race at Spa.
Red Bull's Max Verstappen was declared the winner of the race and was, along with the rest of the drivers in the top 10, handed half points as per the regulations.
READ MORE: 'We did the best we could but the weather got the better of us' says Masi after red-flagged Belgian GP
But with some drivers having questioned the decision to award points at Spa, Todt said the matter would be reviewed at the next meeting of the F1 Commission.
"The FIA, together with Formula 1 and the teams, will carefully review the regulations to see what can be learned and improved for the future. The findings, including the topic of points allocation, will be added to the agenda of the next F1 Commission meeting on October 5," Todt said in a statement you can read in full here.