Formula 1 and CCTV strike new multi-year partnership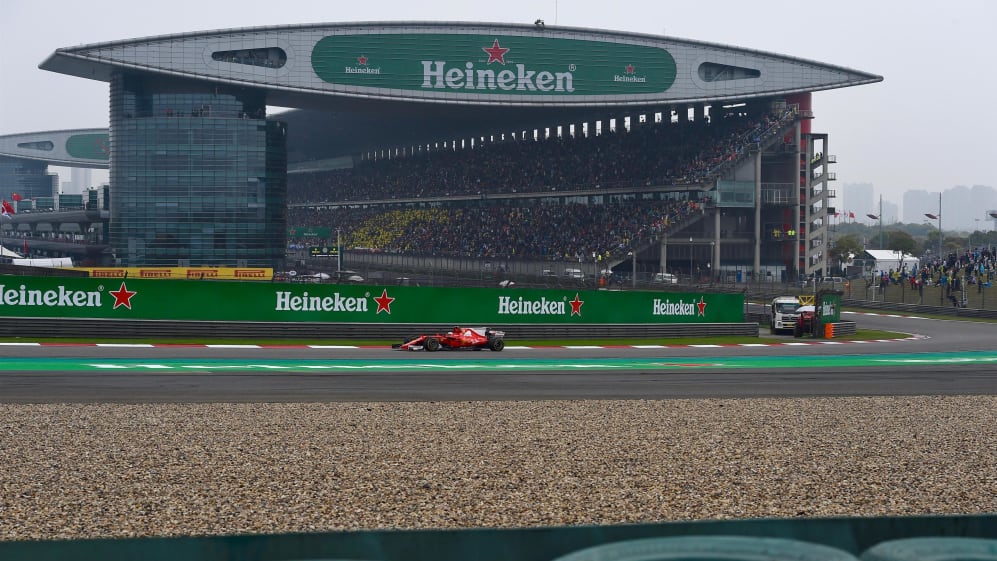 Formula 1 is delighted to announce a new long-term partnership with China Central Television (CCTV).
China's state broadcaster CCTV will broadcast all qualifying sessions and races live from the FIA Formula 1 World Championship, starting in Melbourne this week.
CCTV will broadcast approximately 100 hours of live coverage across the 2018 FIA Formula 1 World Championship season, offering Chinese fans a large volume of high quality content throughout the season.
Ian Holmes, Director of Media Rights, Formula 1:
"We are very happy to bring back Formula 1 on CCTV. CCTV is the dominant broadcaster in China, with more than 1.1 billion people watching its channels each year, offering our sport an extraordinary opportunity for Formula 1 to engage with mass audiences."
Yath Gangakumaran, Director of Strategy, Formula 1:
"China is a key market for Formula 1 where we have an ambitious plan to significantly grow the fan base and deepen engagement with our sport. Increasing the reach of F1 through this agreement with CCTV is a crucial component of the plan. Alongside this, to engage more on-the-ground, we will launch F1's first ever multi-day fan festival, taking place in Shanghai ahead of the15th edition of the Chinese Grand Prix. And in the coming months, there shall be more announcements related to the China growth strategy."
Fang Gang, Director of Sports Channel, China Central Television:
"Since 1994, the partnership between CCTV and Formula 1 has brought the pinnacle of motorsport to China and more than one generation of fans grew up with this combination. Formula 1 remains one of the best spectacles on the planet and technical regulations in recent years highlight the sport's emphasis on sustainability which is close to CCTV's vision. With significant resource and schedule commitment,
CCTV will present comprehensive coverage of Formula 1 through all media channels including CCTV-5, CCTV-5+ (HD), new media platform (CCTV-5 mobile app) and website (sports.cctv.com) to enable the sport to better engage with the next generation of fans"