Formula 1 and Snap Inc. announce new global partnership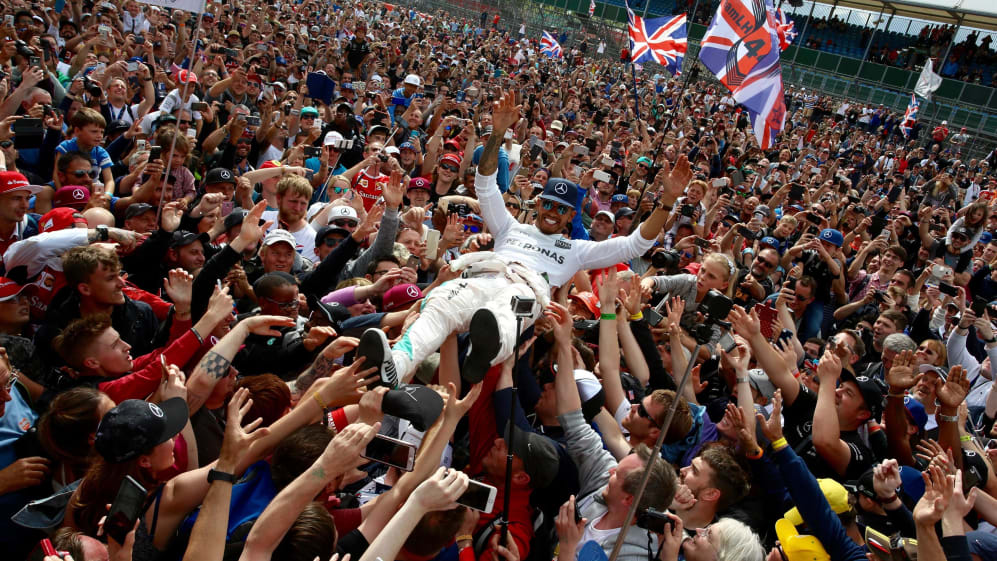 Today Formula 1 and Snap Inc. announced a new global partnership to cover its upcoming Grand Prix races on Snapchat's curated editorial platform, Discover. The deal marks Formula 1's first commercial collaboration with a major digital and mobile-first platform, and will officially kick-off this weekend, with coverage of the 2017 Formula 1 Rolex British Grand Prix on Sunday through Snapchat's Our Stories.
This partnership with Snap is part of the ongoing Formula 1 strategy to develop the sport on several digital platforms, and of course the Official F1 App and Formula1.com.
Our Stories, one of three types of content on Snapchat's Discover platform, are compilations of Snaps submitted from Snapchatters at events and locations around the world, and curated by teams of editors and producers at Snapchat. Our Stories allow Snapchatters at the same event to contribute their unique perspectives through video and photo Snaps to one collective Story, capturing the atmosphere and excitement. After this weekend's inaugural Our Story at the British Grand Prix, Snap will cover the races in Singapore, Japan, the US, Mexico, Brazil and Abu Dhabi.
Frank Arthofer, Head of Digital and New Business, Formula 1, said: "This is the first step towards expanding our social media strategy. Right from the start, we have said we want to work with partners to bring fans closer to the amazing show that is Formula 1, an incredible mix of technology and individual talent - and Snap fits that bill. We need to continue to bring new fans to the sport - by reaching out to them on social media platforms with behind the scenes, fun and engaging content. Snap's platform is one of the most popular among 'millennials,' a sector we are particularly keen on attracting, as it represents the future of our sport."
Ben Schwerin, Vice President of Partnerships for Snap Inc. said: "We want to work with the most iconic sporting organizations in the world, that are beloved by our global community of passionate and highly engaged fans - and working with Formula 1 has been at the top of our wish list for a long time. Our goal is simple - we want to make being a fan more fun no matter where you are and Snapchat offers unique and creative ways to experience it with their closest friends. We are honoured to be the first platform they are partnering with, and are excited to start offer their teams, partners and advertisers an opportunity to reach millions of Snapchatters around the globe."
Snapchat has more than 166 million Daily Active Users globally, who create over 3 billion Snaps every day with its camera. Daily Active Users visit Snapchat more than 18 times each day, and spend an average of over 30 minute on the platform daily. Sixty percent of Snap Ads, which run in Our Stories and other content, are played with audio on, and on average, more than one in three Daily Active Users play with Lenses every day.
Partnering with major sports leagues, organizations, and broadcasters around the world has been a top – and growing – priority for Snap Inc. To date, Snap has worked with almost every major sports league and organization in the US and is increasingly expanding its global partnerships.