Formula 1 extends TV partnership with Ziggo Sport in the Netherlands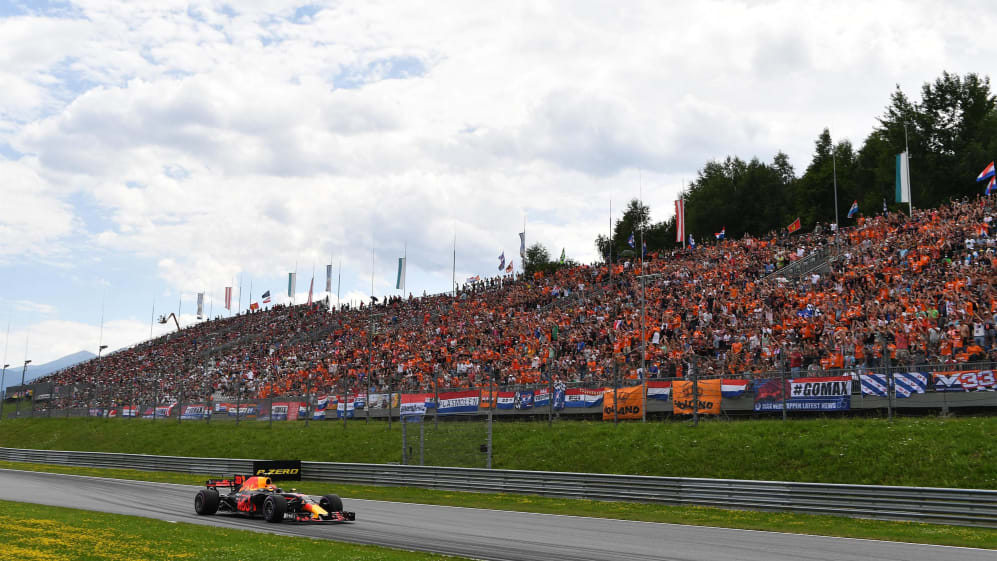 Formula 1, the pinnacle of motorsport, today announces a ground-breaking three-year agreement with Dutch broadcaster Ziggo Sport, starting in 2019. Continuing a long and fruitful relationship with F1, Ziggo Sport will be bringing Dutch fans extensive multi-platform coverage from every Grand Prix.
Formula 1 has also partnered with Ziggo Sport to launch the F1 TV Pro service in the Dutch market. Dutch F1 TV Pro subscribers will be able to personalise the way they experience and watch a Grand Prix, with unprecedented access to the sport through 20 onboard cameras, with live and unedited team radios. This will be the first time F1 co-markets and co-brands its unique over-the-top service (OTT) with a media-rights partner. Dutch fans will also have access to video content from the amazing historic archive owned by Formula 1.
Ian Holmes, Director of Media Rights, Formula 1, said:
"Formula 1 in the Netherlands has a long and rich history and thanks particularly to Max Verstappen it is enjoying another significant growth period. The 'Orange Army' descending on Spa and Spielberg has resonated around the world and more and more Dutch fans are engaging with the sport like never before. It is for this reason that our media rights extension agreement with Ziggo Sport is tremendously important. Ziggo have been delivering top quality F1 coverage for the last few years not just through their live event programming but also in their additional shoulder-content and I have every reason to believe that this will continue and grow. What is also ground-breaking is the incorporation of the F1 TV Pro OTT service that will now be available within the Dutch market. This will be a truly collaborative operation in that the service will be co-marketed and co-branded by F1 and Ziggo thus affording fans a combined offering like never before."
Will Moerer, Director at Ziggo Sport, said:
"There cannot be many sports fans in the Netherlands who don't know that Ziggo Sport broadcasts Formula 1. It goes without saying that I'm very pleased that this situation will remain unchanged for the next few years. In addition to the wide range of European top soccer matches, Formula 1 is very important to us as a station but also to Ziggo Sport. Even though the current season hasn't even ended yet, I'm already looking forward to 2019, the year in which Max Verstappen, with whom we have extended our partnership for the next few years, might be able to close the gap with Lewis Hamilton, now that he will command a new Honda engine."
To be the first to hear about F1 TV Pro in the Netherlands and the subscription options, click here.