Formula 1 says thank you London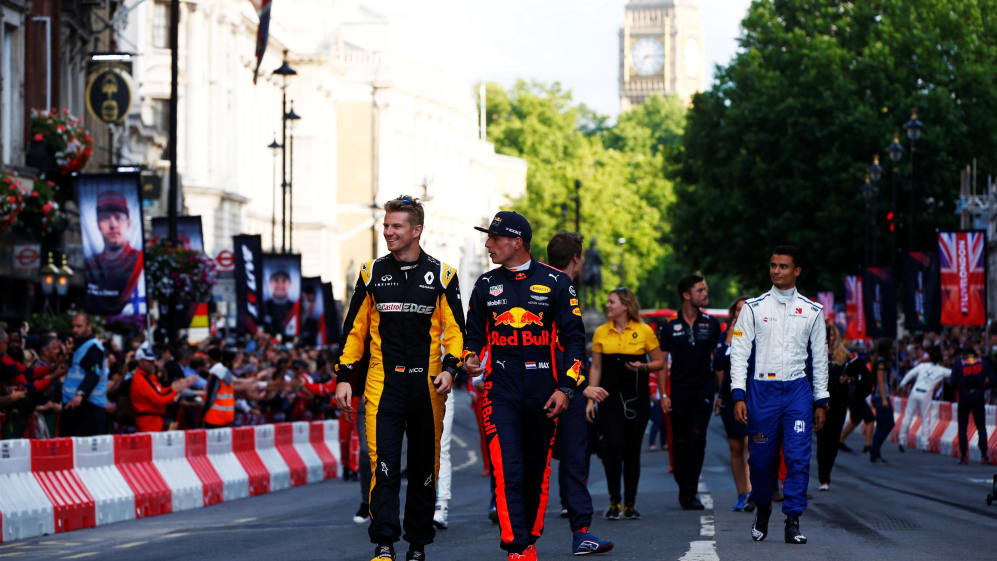 Formula 1 would like to thank London's authorities for helping and collaborating in putting on a great show celebrating the capital and our sport on Wednesday.
Hundreds of schoolchildren were invited to F1 Live London to get close up to F1, and get a sense of what STEM is about in the world of motorsport, with aerodynamics, precision engineering and tyre technology all being explained to them by F1 team members.
Later, drivers and musical acts were on show to provide entertainment and thrills to huge crowds in Trafalgar Square and along Whitehall.
The day was a great success for London and F1 and we could not have done this without the help of all the London authorities, the Mayor's office, Westminster City Council, the Metropolitan Police and the other emergency services.
But our biggest thanks is to Londoners, those who turned up, those who followed events via social media and those who showed great patience if delayed on their way home.
Thanks all for your support and understanding in showing once more why London is the sporting capital of the world.
'Fantastic for the fans and great for us drivers!'
Here's what some of the F1 stars present had to say about the event, which drew crowds of 100,000 - who not only enjoyed the Formula 1 attractions, but also chart-topping music acts Little Mix, Bastille and the Kaiser Chiefs...
Kimi Raikkonen, Ferrari
"The London event was really good, something different never done before. Most of the people can only see us on TV and yesterday they had the chance to see the cars live. It was nice to have the teams and most of the drivers all together for the fans."
Lance Stroll, Williams
"It was awesome. It was fantastic for the fans and great for us drivers! It was definitely something different and I honestly hope for more of such days in the future. It was great for Formula 1 - to get the sport out to a public that is not necessarily a fan."
Valtteri Bottas, Mercedes
"I think definitely events like this will motivate a lot of young kids. I think it is important for many kids to have opportunities to see F1 Live at least once in their childhood."
Daniel Ricciardo, Red Bull
"It was a good event. Look, I'm sure that would have been pretty difficult to organise and get that all going but I felt like it was a success and you know, we had a bit of time on track to try to give the fans what they wanted to see. I doubt they left disappointed."
Nico Hulkenberg, Renault
"I think it was very successful. F1 has reached out to new crowds who were not necessarily hard-core F1 fans. In a big hub like London there are so many people floating around and many ran into the show and suddenly discovered that they could be F1 fans - at least that was my impression from the vibe. It was super cool. Bravo to everybody involved!"