Formula 1 to launch F1 TV at Spanish Grand Prix in May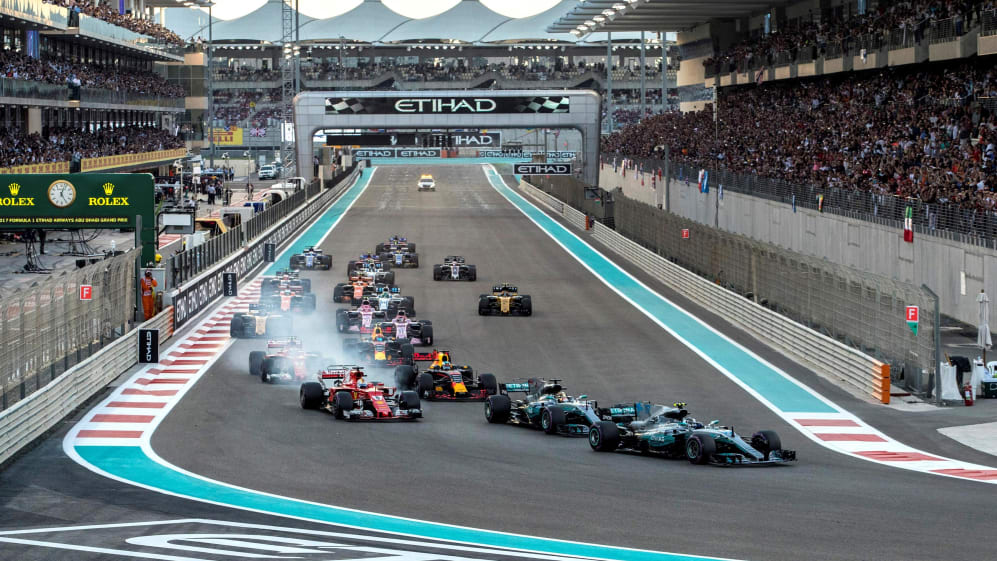 Formula 1, the pinnacle of motor sport, will launch F1 TV in May, ahead of the Formula 1 2018 Gran Premio De Espana. Until that time, Formula 1 will continue to run a closed beta version of the service to a small subset of fans for viewing and testing during the upcoming Formula 1 2018 1 Heineken Chinese Grand Prix and Formula 1 2018 Azerbaijan Grand Prix.
F1 TV is F1's over the top (OTT) subscription video platform, produced in conjunction with world leaders in the field of streaming video and subscription services. NBC Playmaker, iStreamPlanet, CSG, and Ostmodern will join Tata in delivering the solution for F1 fans. The launch of the service marks F1's biggest investment in its digital transformation to date.
F1 TV will have two service levels at two different price points. F1 TV Pro, the premium tier, will feature live races and all 20 driver-cameras, as well as side-by-side live race viewing and additional exclusive feeds. Subscribers will be able to personalise the way they watch a Grand Prix, the content they view and how and when they access it. All of practice, qualifying and races will be offered live, along with press conferences and pre- and post-race interviews. Later in the season, the main support series FIA Formula 2 Championship, GP3 Series and Porsche Supercup will be added to the service.
F1 TV will initially launch on desktop. Apple, Android and Amazon Fire mobile and tablet devices will launch shortly thereafter. By summer, the service will also be available to fans on Amazon Fire TV, Android TV and Apple TV. Pricing will be offered on an annual basis of $70-$150, with monthly rates ranging from $8-12. The service will be priced according to market.
A less expensive, non-live subscription tier, F1 TV Access will provide live race timing data and radio broadcasts, as well as extended highlights of each session from the race weekend. It will also be underscored by unprecedented access to archive video content from the amazing historic archive owned by Formula 1. F1 TV Access will be available on a near-global basis at launch, to complement F1 TV Pro; and will also be added to throughout the season.
In developing the platform, NBC Sports' Playmaker Media, and iStreamPlanet will act as systems integrator and video streaming partner. They provide high-quality, turn-key, end-to-end video streaming solutions for media companies offering their customers the best experience in live video and on-demand content across all platforms.
CSG will deliver identity management, payment processing and business analysis to support subscriber management and retention. Ostmodern will design and deliver the web and app product experience, including personalization, side by side viewing and future feature enhancements, underpinned by their Skylark CMS.
CDN and connectivity services to distribute the F1 TV content globally will be supplied by Tata Communications, Formula 1's Official Connectivity Provider.
Frank Arthofer, Director of Digtal and New Business, Formula 1, said:
"There is tremendous opportunity in the OTT space to provide F1's avid fans with a unique F1 viewing experience across all devices. With this launch, fans will find an easy to use streaming experience, rich with live and on-demand content available only on F1 TV, all at a great price."
Pete Samara, Director of Digtal Technology, Formula 1, said:
"We are proud to announce the launch date for F1 TV. We have chosen partners who are at the forefront of this sector: among them, Playmaker Media, iStreamPlanet and Tata Communications. They, like us, are focused on delivering the best OTT experience to our avid F1 fans, the lifeblood of our sport."
Eric Black, Senior Vice President & Chief Technical Officer, Playmaker Media, said:
"Playmaker Media is honoured to be part of the impressive team charged with delivering Formula 1's bold vision for F1 TV. The winners will be F1 fans who will have unprecedented access to the sport through these transformative products."
To get the latest news on the launch of F1 TV, please register your interest below:
*SPACE FOR FORM TO BE ADDED
Below you can find the list of territories where F1 TV Pro will be available:
ARGENTINA
ANGUILLA
ANTIGUA AND BARBUDA
ARUBA
AUSTRIA
AZERBAIJAN
BAHAMAS
BARBADOS
BELGIUM*
BOSNIA
BRITISH VIRGIN ISLANDS
BULGARIA
CARIBBEAN NETHERLANDS
CAYMAN ISLANDS
CHILE
COLOMBIA
COSTA RICA
CROATIA
CURAÇAO
DOMINICA
DOMINICAN REPUBLIC
ECUADOR
FRANCE
GERMANY
GRENADA
GUADELOUPE
GUATEMALA
HAITI
HONDURAS
HUNGARY
JAMAICA
LUXEMBOURG
MARTINIQUE
MEXICO
MONACO
MONTSERRAT
NICARAGUA
PARAGUAY
PERU
POLAND
ROMANIA
SAINT BARTHÉLEMY
SAINT KITTS AND NEVIS
SAINT LUCIA
SAINT MARTIN
SAINT VINCENT AND THE GRENADINES
SERBIA
SINT MAARTEN
SLOVENIA
SOUTH TYROL
SWITZERLAND
TRINIDAD AND TOBAGO
TURKEY
TURKS AND CAICOS ISLANDS
UKRAINE
UNITED STATES VIRGIN ISLANDS
URUGUAY
USA
VENEZUELA
*Available in French, German and Spanish only