Formula 1 to pilot next generation low-carbon energy solution at Austrian Grand Prix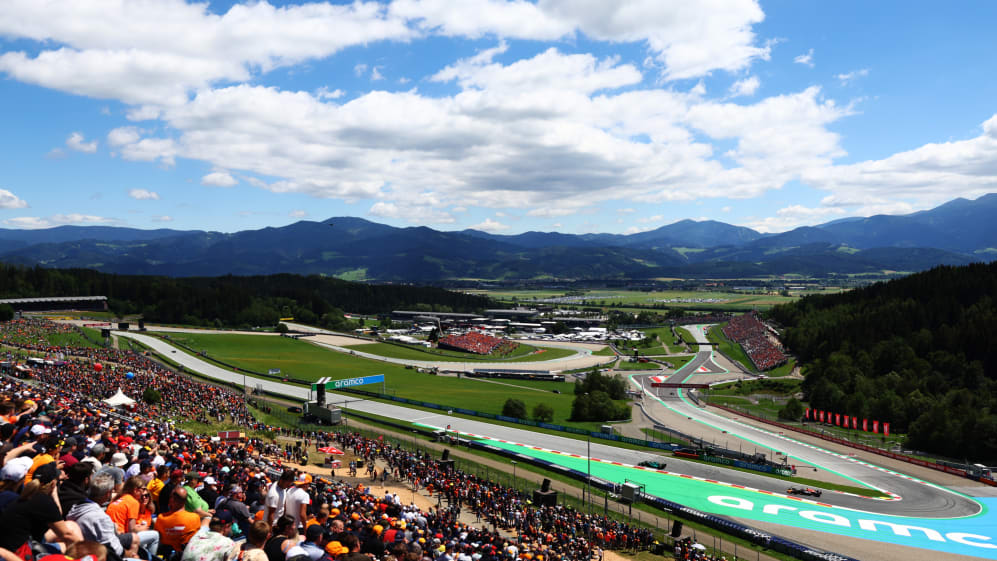 Formula 1 can today confirm it will pilot a more efficient energy generation system at this weekend's Austrian Grand Prix, delivering an estimated 90% carbon reduction of the operation of Paddock, Pitlane and F1 broadcast area, in comparison to last year's Austrian Grand Prix.
The trial is being rolled out as F1 continues to explore sustainable solutions to power events in the future, as part of its wider strategy to reach Net Zero by 2030.
READ MORE: How logistics experts DHL are helping Formula 1 hit their Net Zero by 2030 target
At the event in Spielberg, a low-carbon system will be used to power all garages and motorhomes belonging to F1, F1 Teams and the FIA, as well as the Pit Wall, the Timing Room, and the Formula 1 Event Technical Centre (ETC) where the at-track broadcast operations are housed.
The energy system will produce enough energy to meet peak and continuous demand over the race weekend and will be powered by more sustainable sources, including a hydrotreated vegetable oil (HVO) biofuel and 600m2 of solar panels on the inner field of the final corner at the Red Bull Ring, that will provide an estimated 2.5MWh of energy across the event.
Oops! Error retrieving Twitter post
The pilot will create a more efficient and sustainable operations system, not only reducing carbon emissions by an estimated 90% in the powered areas, with the potential for even higher reductions, but also making it easier and more reliable to power the event by removing the need for Teams to provide their own generators.
The trial will allow Formula 1 to collect and analyse crucial data that could lead to a more streamlined system being rolled out at future events. It marks the latest development by F1 to move towards using greener energy operations at race weekends and is another step on F1's journey to Net Zero by 2030.
READ MORE: Milestone reached as all 10 Formula 1 teams achieve FIA Three-Star Environmental Accreditation
Ellen Jones, Head of ESG at Formula 1 said: "As we've shown with the progress made on our sustainable fuels, F1 is serious about using innovation to create a more sustainable sport and have a meaningful impact and influence on the wider world.
"While the running on the new energy system in Austria is only a trial for now, it demonstrates the intention of the sport to continue exploring more ways of making our logistics and operations more efficient, with the potential to share those learnings with other major events."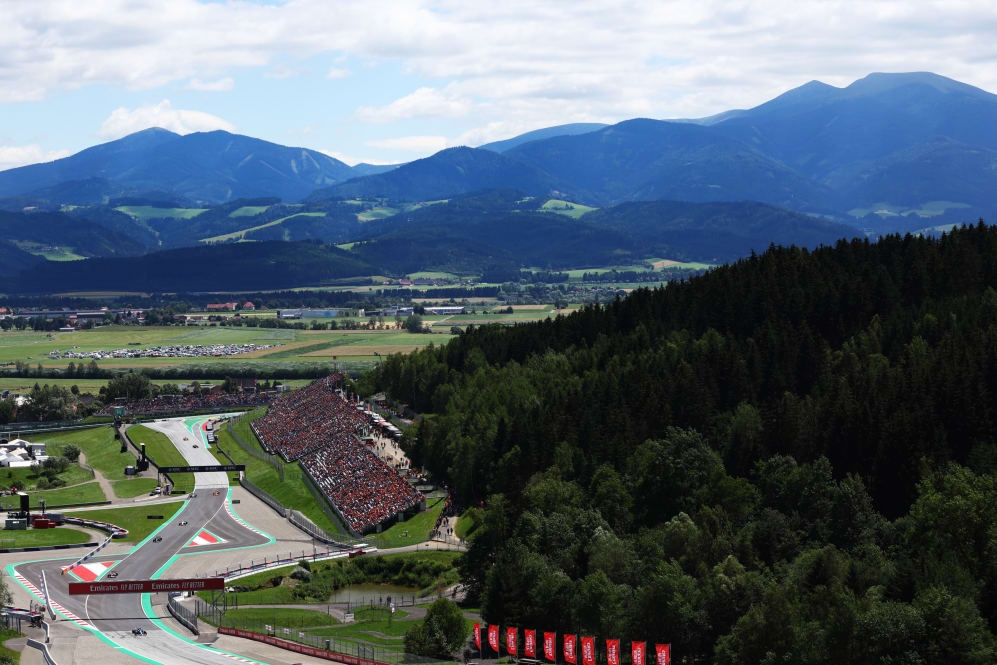 Formula 1's Logistics Director Ian Stone added: "This energy trial is the latest push for more sustainable operations, which feeds into our overall goal of being Net Zero by 2030 and shows the desire across the paddock from key stakeholders, who have bought into the ambition and understanding of why it is important too.
"There's not only the obvious benefit of reducing energy consumption and carbon emissions, but logistically it offers us the opportunity to create a more streamlined approach to powering Grand Prix events."
Meanwhile, other initiatives introduced to reduce Formula 1's carbon footprint through operation changes and technological innovations in 2023 include:
DHL's new biofueled trucks delivering the European leg of the 2023 season – reducing emissions by a minimum of 60% compared to the use of traditional fuel.
The use of biofuels to power the ETC, TV compound and the rest of the technical generators at a planned nine races throughout this season, in cooperation with the host promoters.
The trial of a battery power solution for the TV compound at the 2023 Spanish Grand Prix, resulting in a 42% reduction in energy generated from diesel, reducing the generator run time from 24 hours to approximately 3 hours per day.