Formula 1 to race in Belgium until 2025 under new deal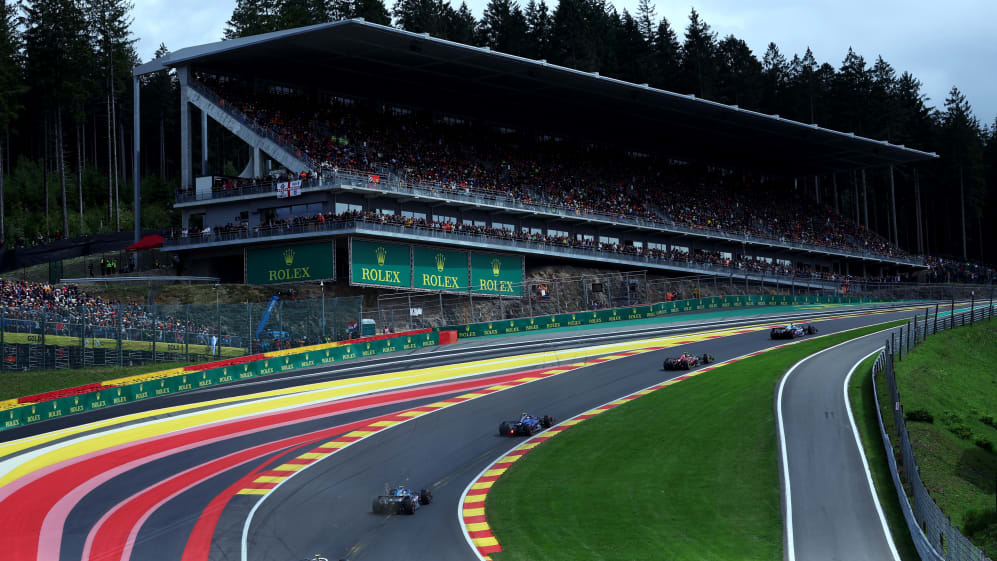 Formula 1 has announced that the Belgian Grand Prix will remain on the calendar until 2025 following a one-year extension.
The iconic Spa-Francorchamps circuit holds a rich history in F1, having hosted 56 Grands Prix since its first race in 1950, and comes in as the longest circuit on the current calendar at 7.004km.
READ MORE: Pirelli to continue as Formula 1's exclusive tyre supplier until 2027
In recent years, the track has undergone significant development of its infrastructure, including a 10,000-capacity increase through the addition of two new grandstands, as well as offering a wider variety of entertainment for fans including the addition of live music concerts.
This year's Belgian Grand Prix saw an attendance of 380,000 people across the weekend, an increase of 20,000 over the 2022 edition of the event.
"Spa is synonymous with Formula 1 having been one of the circuits in our first ever season and is much-loved by fans and drivers alike, so I am delighted to extend our relationship with them until 2025," said Stefano Domenicali, President and CEO of Formula 1.
"The promoter has taken big strides in the last few years to improve the fan experience and infrastructure, and work is ongoing between all the stakeholders with a clear focus on delivering safe and exciting racing. I would like to thank the promoter and the Government of Wallonia for their continued support."
READ MORE: 5 Winners and 5 Losers from Qatar – Who impressed under the lights in Lusail?
Willy Borsus, Vice-President and Minister for the Economy of Wallonia, added: "We are proud and excited to announce that the Formula 1 Grand Prix will take place in Wallonia in 2025. Our region will once again rise to the top of the international scene, thanks to its high-quality events and legendary sports infrastructure.
"Beyond the prestige, I would like to emphasise the considerable economic impact that this event brings to Wallonia and Belgium. According to a study carried out in 2021, the Grand Prix generates positive spin-offs of €41.8 million for our region, after deduction of public funding, which is steadily decreasing.
"These figures constitute a solid indication of the financial impact, and the positive outlook means that we can expect even more positive results this year.
READ MORE: Vienna to host second Formula 1 Exhibition following record-breaking success in Madrid
"The Formula 1 Grand Prix thus embodies both an emblematic moment in motor sport and a powerful engine of economic growth for our region."