Formula 1 to turn pink in Austin for Breast Cancer Awareness Month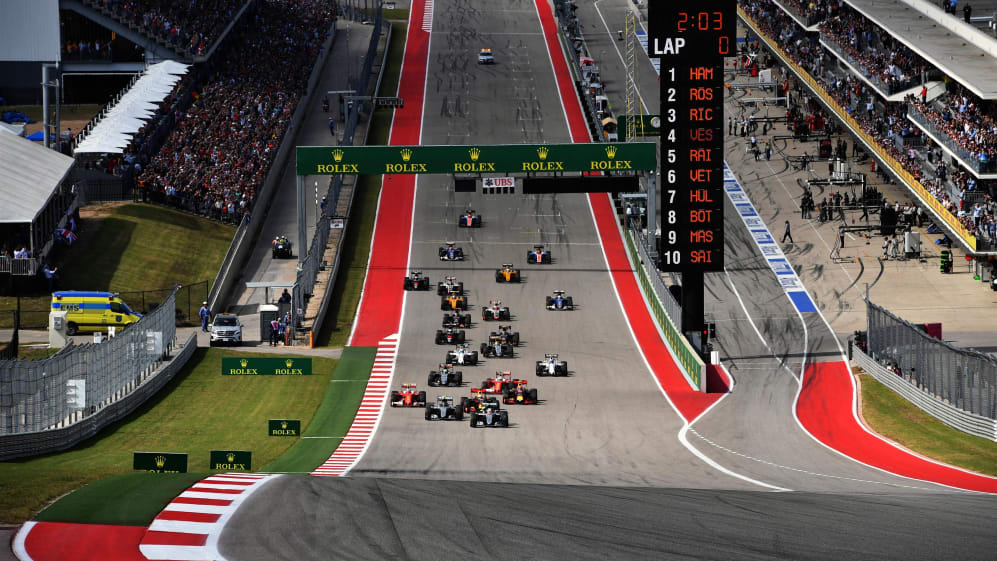 Formula 1, the pinnacle of motorsport, today announces a ground-breaking partnership with Susan G Komen, the world's leading breast cancer organisation, to raise vital funds and drive global awareness in the fight against this disease.
The 2017 Formula 1 United States Grand Prix coincides with Breast Cancer Awareness Month, a worldwide annual campaign involving thousands of organisations, to highlight the importance of breast awareness, education and research.
Formula 1 will partner with Susan G Komen both on and off track with a number of initiatives as part of their 'Drive for the Cure' program, highlighting the cause with our sponsors, race promoters, teams, broadcasters and the FIA and in doing so, turn the United States Grand Prix 'pink'.
Pink-themed merchandise will raise money on behalf of Komen and fans will have the opportunity to donate directly to the cause throughout the entire weekend.
Beyond the track, the theme will be shared on Formula 1's global social media channels, as fans and followers will be encouraged to share stories and experiences of those affected by breast cancer worldwide.
Sean Bratches, Managing Director, Commercial Operations at Formula 1 said: "This ground-breaking partnership will mark a very special moment on this year's Formula 1 calendar as we physically alter key elements of a Grand Prix weekend to highlight Breast Cancer Awareness Month.
"We are in a unique position as one of the most watched sports in the world – and the only truly global sport that competes annually- with over half a billion fans across the globe to help elevate awareness for such an important cause.
"This is an opportunity to use the Formula 1 platforms as a force for social good and rally support for the fight against breast cancer, a disease which affects millions of people every year."
"It is gratifying to see the entire Formula 1 community, from the teams, drivers, the FIA, sponsors and broadcasters, unite and focus its collective will to give back."