Report
FORMULA 2: Aitken animates home crowd with Sprint Race victory at Silverstone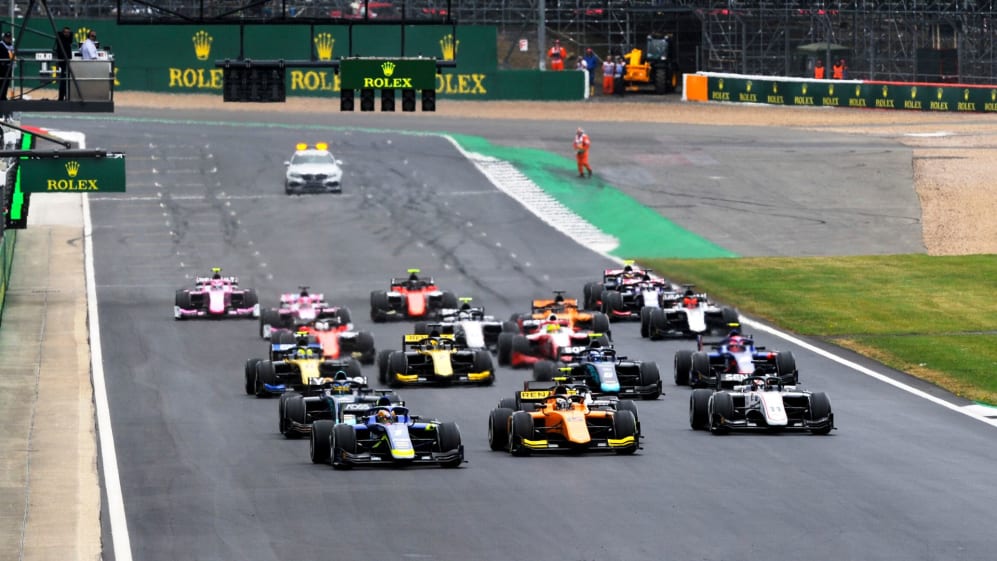 Renault Formula 1 junior Jack Aitken took a popular home win in front of a jubilant British crowd in the FIA Formula 2 Sprint Race, making light work of a fourth place start to finish ahead of Carlin's Louis Deletraz and Championship leader Nyck de Vries. It was the Campos racer's best finish since Round 2, and his first victory on home soil.
Aitken got the better of another British driver at the race start, joining Deletraz and ART Grand Prix driver de Vries down the right of reverse grid polesitter Callum Ilott. Aitken, 23, applauded Campos's form after the Feature Race, but admitted he was frustrated not to nab a podium spot. He quickly went about making amends on Sunday and followed up his smooth start with a sharp move down the side of de Vries, who had been off the pace at Silverstone.
At the front of the field, Deletraz held an initially strong 3s lead, but Aitken whittled his lead down to 1s within two laps and honed in on the Carlin man. Two fastest laps edged him closer, before Aitken glided down the side of Deletraz, to the delight of the crowd.
De Vries held on for third, which keeps him in control of the Championship with a 31-point lead over Latifi.
For full results and more news, visit the official F2 website.