Report
FORMULA 2: De Vries wraps up F2 title with feature race win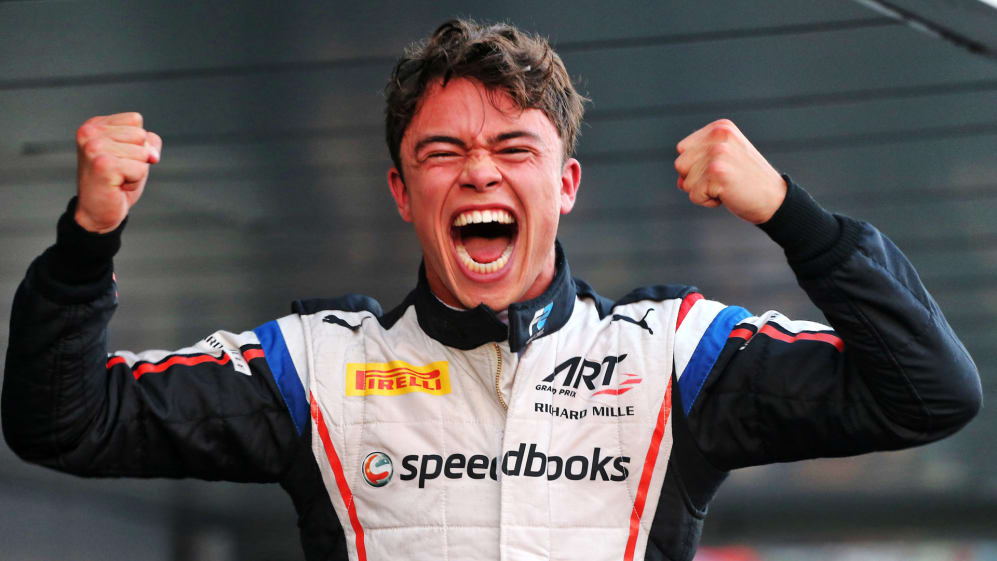 Four wins, 11 Podiums, 254 Points, one title and a season of utter domination: Nyck de Vries sealed the 2019 FIA Formula 2 title in style with victory in the Sochi Feature Race ahead of his main challenger, Nicholas Latifi.
The Canadian had to settle for second on the day, and now faces a fight for the same spot in the drivers' standings.
Dutchman de Vries had surged off the line ahead of Latifi and Callum Ilott at the race start, who couldn't handle the sheer pace of the Dutchman's ART machine. However, his win was thrown into doubt when Ghiotto, on the alternate strategy, dived past him from fourth.
Ultimately, the Italian's risk wouldn't pay off. When he eventually swapped his mediums for supersofts, he returned behind both of the championship's top two and Deletraz. His fresher, faster, tyres briefly took him to third, before he locked up and allowed Deletraz back ahead on the final turn.
This allowed de Vries to cross the line unopposed and fittingly seal his championship with a fourth victory of the year, while Latifi held on for second.
For full results and more news, visit the official F2 website.