FORMULA 3: Daruvala victorious in Race 2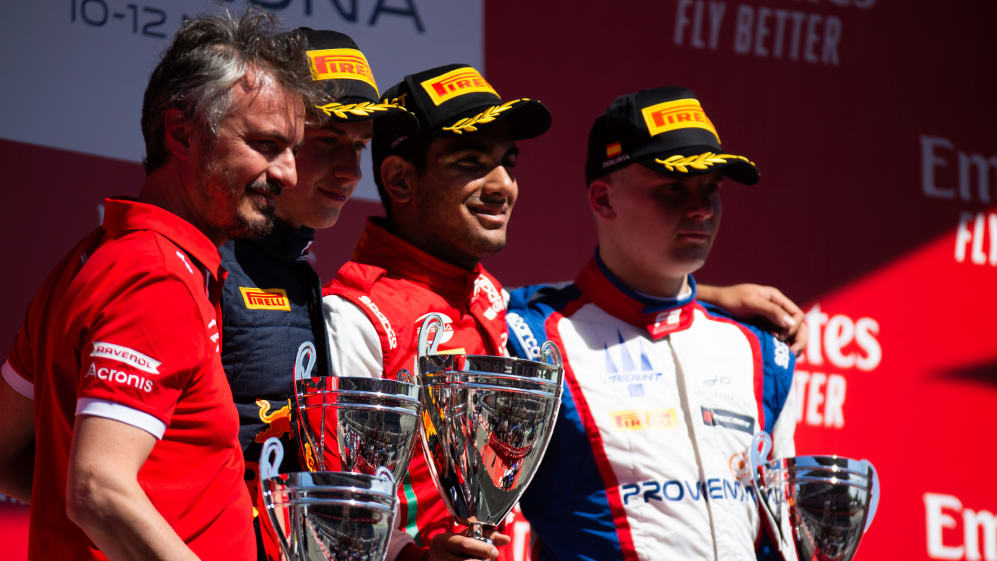 The PREMA party continued on Sunday as Jehan Daruvala put a frustrating Race 1 behind him and claimed a first ever FIA Formula 3 race win in Barcelona.
The Racing Point protégé usurped Niko Kari when the lights went out, and the Finn lost further places during a sluggish start, before later recovering for 3rd. There was also a resurgence from Juri Vips, who initially dropped from third to fifth, before eventually finishing 2nd.
The field was four short by the first turn, as Ye Yifei and Artem Petrov came together, which forced Raoul Hyman and Jake Hughes into the wall, with nowhere else to go. This left more space for racing and those behind Daruvala complied as they continually swapped places up until the chequered flag, leaving the Indian a lonely man out in front.
For full results and an in-depth report, click here.