Report
FORMULA 3: Vips keeps Daruvala at bay for Silverstone victory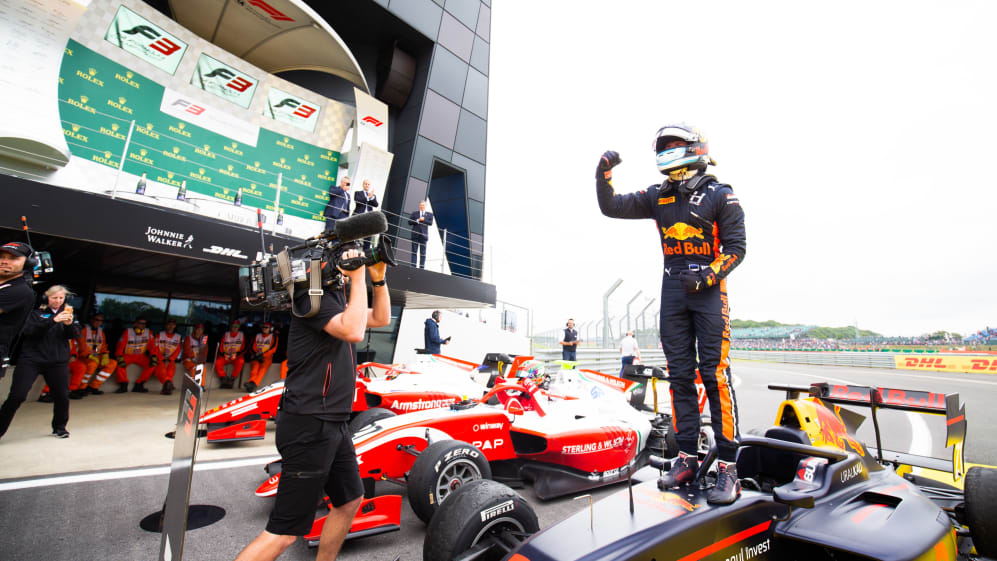 Juri Vips continued in his role as the antidote to PREMA's early season dominance, producing a stunning lights-to-flag victory in the FIA Formula 3 Race 1 at Silverstone. The Hitech Grand Prix driver displayed defensive racing that bellied his tender years to keep Jehan Daruvala in his shadow, despite numerous overtake attempts.
The Red Bull junior had managed a clean getaway during a frantic start to the race, as Marcus Armstrong lost two positions to Daruvala and Christian Lundgaard. The Indian instantly began his harrowing pursuit of first and swiftly cut the gap to 0.2s, before making the first of three unsuccessful moves on the race leader.
The second attempt came just minutes later, but Daruvala once again fell foul to the race leader's superb defence and nearly kissed his tyre, before backing off. The third was the closest of the lot and the duo went wheel-to-wheel once more, but Vips managed to claw ahead when the Indian lost control and briefly cruised off-track, which plunged him into the clutches of Armstrong.
The PREMA duo would go wheel-to-wheel themselves and Daruvala came out on top, however this ended his pursuit of P1, as Vips used their encounter to build up stronger lead.
For full results, visit the official F3 website.