Podcast
FORMULA WHY: Tyres, car set-ups, points and more – your 'why' questions answered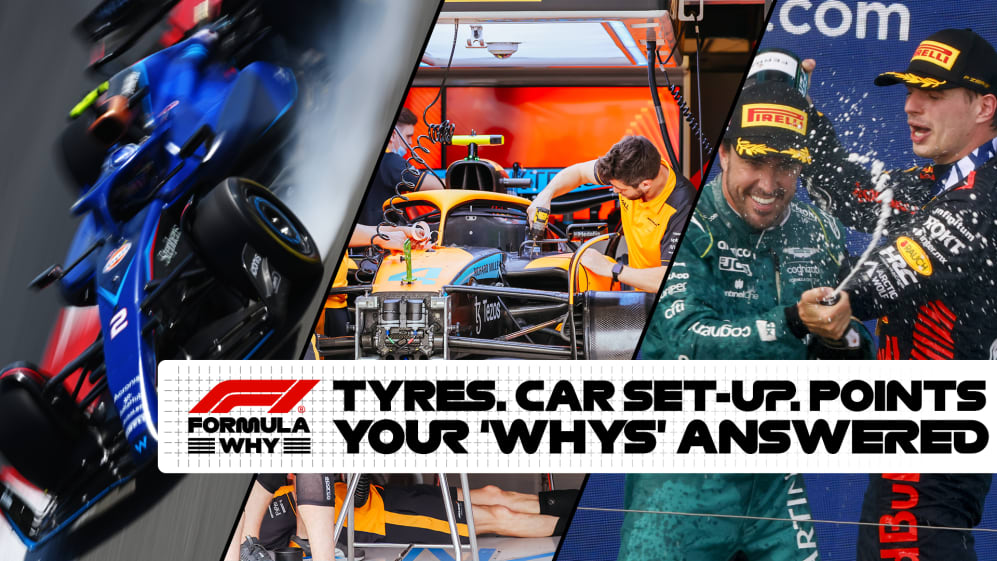 This week marks a special instalment of the new Formula Why podcast with the first 'Your Whys Answered' offering, where the team and their special guests tackle some of the questions you have sent in so far...
Joining hosts Katie Osborne and Christian Hewgill for the latest edition are our very own F1 Correspondent Lawrence Barretto and former Aston Martin Head of Strategy Bernie Collins, who both serve up expert insight.
BEYOND THE GRID: Scott Speed on his journey to F1, his 'absurd' Red Bull contract, his Toro Rosso exit and crazy final race
A wide range of topics are covered, including why tyre lock-ups happen, why car set-up is so important and why F1's points system is the way it is – providing some crucial background on what makes the sport tick.