Podcast
FORMULA WHY: What are the reasons behind the US hosting three F1 races in 2023?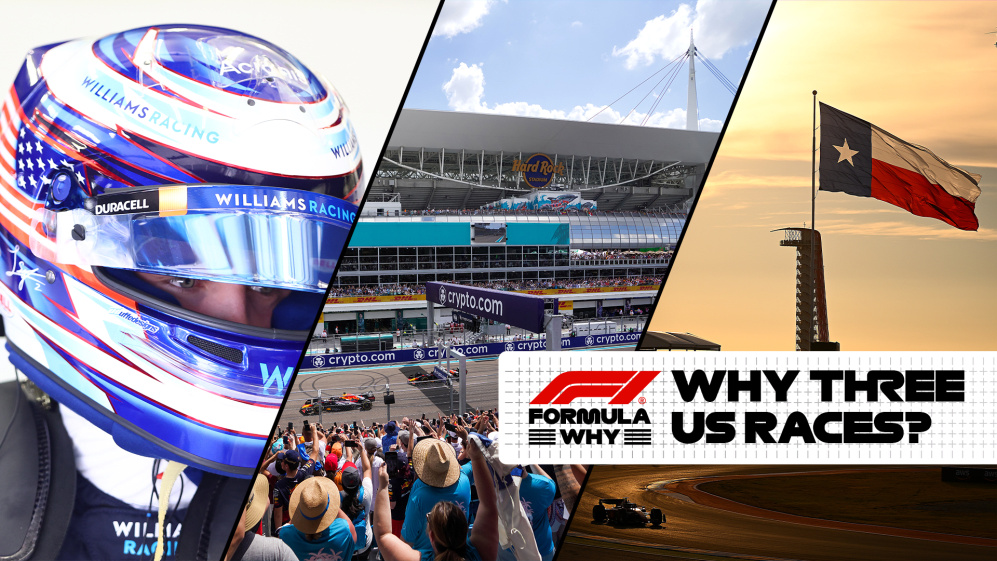 This weekend, Miami plays host to the first of three F1 races scheduled in the United States across the 2023 season, with Austin and new-for-2023 venue Las Vegas to follow. But why is this happening? That's exactly the question the Formula Why crew are answering in their latest podcast…
Hosted by journalists Katie Osborne and Christian Hewgill, the podcast will pose 'why?' questions every week with the aim of giving fans more knowledge about how F1 works over the course of the campaign.
DESTINATION GUIDE: What fans can eat, see and do when they visit Florida for the Miami Grand Prix
This time, Osborne and Hewgill go back through the decades to tell the story of F1 in the US, before catching up with motorsport commentator Leigh Diffey and former F1 driver Alexander Rossi to explore the present and the future of the sport across the country.
Two passionate F1 fans who have recently discovered the sport also join in. Why are they and millions of others around the States falling in love with F1? Why is F1 more popular than ever? And why is having a US driver to cheer for – such as 2023 rookie Logan Sargeant – so important? Sit back, relax and find out the answer to them all...
Formula Why joins in-depth interview podcast Beyond The Grid and race analysis show F1 Nation in the official F1 podcast line-up, with the latest episode available in the player above or by clicking here.
NEED TO KNOW: The most important facts, stats and trivia ahead of the 2023 Miami Grand Prix
If you want to get involved in Formula Why, you can suggest a question for the podcast to answer by recording a voice note and emailing it to Why@F1.com.