Report
FP1 - a Finnish one-two in Russia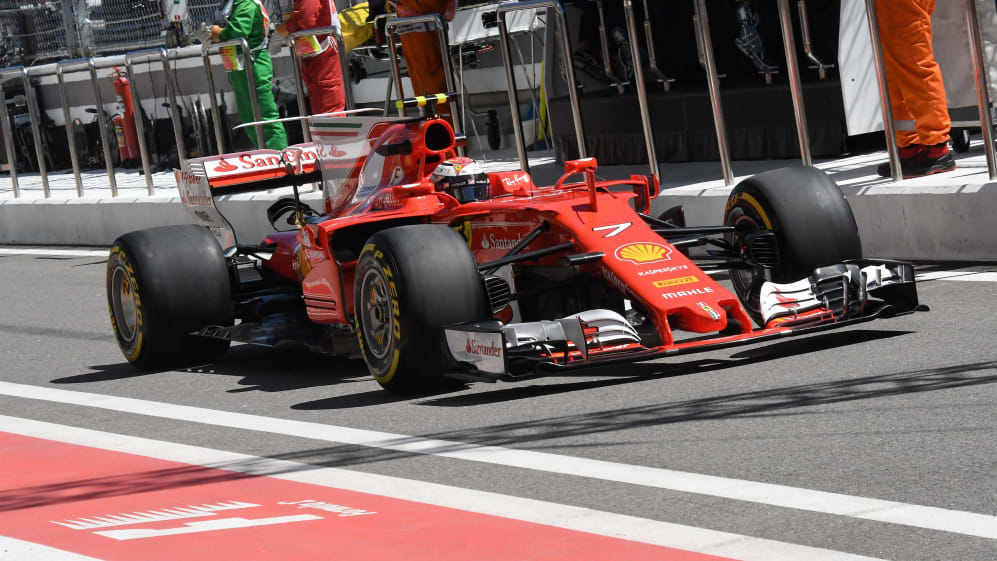 Just four-hundredths of a second separated Ferrari's Kimi Raikkonen and Mercedes' Valtteri Bottas as the two Finns led Friday morning's opening practice for the 2017 Formula 1 VTB Russian Grand Prix at the Sochi Autodrom.
Mercedes' Lewis Hamilton was third, six-tenths down and the only man to get within a second of the leaders, chased by Red Bull's Max Verstappen and the second Ferrari of Sebastian Vettel. The Red Bull of Daniel Ricciardo finished sixth.
As track and ambient temperatures climbed from 34 and 20 degrees Celsius to 36 and 22, Raikkonen's best lap on Pirelli's supersoft tyre was 1m 36.074s, beating countryman Bottas by 0.045s.
Hamilton set the initial pace with 1m 39.558s on the soft tyre, ahead of Bottas on 1m 39.871s, but those positions were reversed when they switched to supersofts. Bottas lapped in 1m 36.998s compared to Hamilton's 1m 37.607s, and after the Englishman had improved to 1m 36.681s which left him third overall, the Finn slashed that with 1m 36.119s for his second place slot.
Despite complaining that his Red Bull sounded odd as he accelerated and changed up from fourth gear, Verstappen took his fourth fastest time, on supersofts, with 1m 37.174s, pushing Vettel down a place in the closing stages. The German was upstaged on this occasion by his team mate, setting the fourth best time of 1m 37.230s and spinning in the penultimate corner close to the end while trying to improve that, so clearly he has a lot more to come. Ricciardo completed the top six for Red Bull, on 1m 37.290s.
It wasn't a bad morning for Force India, as Sergio Perez was always high up and finished seventh on 1m 37.457s; team mate Esteban Ocon was ninth with 10 minutes to go, having caused a brief red flag after his engine cover blew off, but slipped down to 10th as Lance Stroll improved.
The Williams cars looked quite good, with Felipe Massa eighth on 1m 37.900s and Stroll on an impressive 1m 37.944s in his first experience of the track.
And while Romain Grosjean struggled a little as Haas fine tuned their new Carbone Industrie brake set-up, ending up 16th, Kevin Magnussen boosted spirits with the 12th fastest time.
The unhappiest man was Sergey Sirotkin, who replaced Nico Hulkenberg at Renault for the session; the Russian test driver managed only two untimed laps before his R.S.17 shut itself down in Turn 2. No amount of juggling with pressing the brakes, pulling the clutch and pressing the overtake button could coax the car to life again.